Cassia Rott Memorial Fund
$177,097
of $10k goal
Raised by
3,501
people in 14 months
On January 29th, 2016 ~ Casi and Joey Rott welcomed triplets into the world, excited about their arrival were two big sisters at home.
  Casi recovered quickly and was released from the hospital on Monday. However, early Thursday morning she woke up with severe chest pains, which sent her to the ER. A CT scan showed she had a large blood clot(pulmonary embolus)in her lungs. So she was admitted and was treated with meds. Additional tests/scans didn't show any additional clots, but that her heart was stressed from the clot. It's very likely the clot was caused by the pregnancy and C-Section. She was soon released. Friday, February 5th, Casi was able to hold all three babies in the NICU for the first time before she returned home to see the older girls. Casi passed away very unexpectedly Monday.
  Joey will now be raising these 5 precious little children with help from family and friends. 
  In the days ahead there will be a need for so many things. And there are so many things to think about now and in the coming days. The burden of finances and worrying about going back to work shouldn't have to be an issue this family should have to face any time soon.
  Thanks to everyone who gives out of the kindness of their heart and please even if you are unable to donate to the gofundme account you can still give in the most impactful way for this family possible!! Please pray for them!!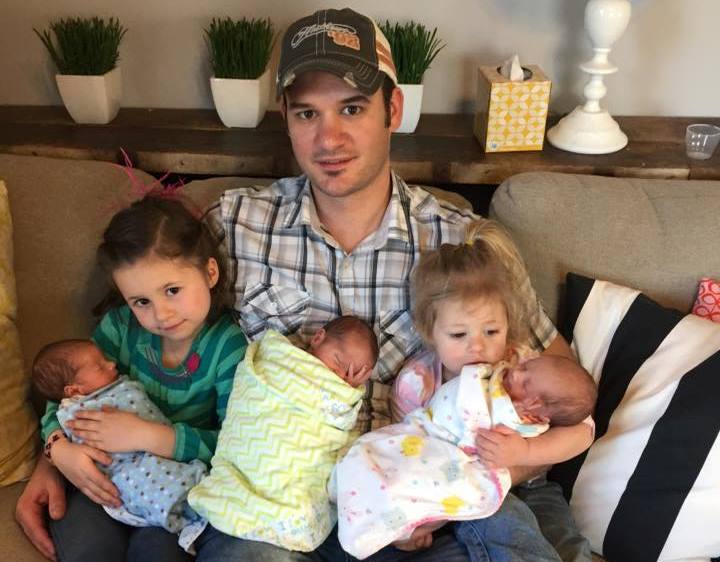 The entire Rott family wishes to thank everyone who has reached out to their family, and given in any capacity, during this most difficult time. The donations, prayers, love and support that have flooded in has been emotionally overwhelming and humbling to say the least for this family. (A family who would normally be on the giving end, and not the receiving end of a generous deed.) 
They are happy to announce the triplets are all healthy and home with daddy and their two big sisters!! And now the blessing and responsibility of pouring into these precious little lives begins, the sweet and loving memory of their mother Casi. Thank you all for your continued thoughts and prayers for this loving family!!
+ Read More
I am very excited to announce the Cassia Rott (Casi) Memorial Fund Book Auction, planned and put together by Indie Author KL Shandwick, from London, England was a huge success!!The event has raised an additional $1391 in donations for the Rott family. Those funds were directly deposited into the GFM account.

Both, KL Shandwick and myself are so grateful to all the authors and bloggers who donated signed books and boosted support to the GFM page. Thanks to all the generous bidders and ultimately the winners!! Without you all this event wouldn't have been such a success! At the start of the auction the GFM page was at 143k and with the close of it I am happy to report over $152k!! Job well done!!
+ Read More