6
6
Help Stop Nursing Home Deaths
$365
of $48,000 goal
Raised by
6
people in 19 months
I'm starting this campaign on behalf of my friend Victor Royer. Victor's Mom, Gina, was murdered by medical malpractice and Nursing Home neglect. There's no other way to put it.

What happened to his Mom was totally preventable. The Staff at her Nursing Home let her die, and didn't respond to her emergency-call button for nearly 2 hours. By the time they finally found her on the floor of her room, it was too late.

She called her Son, Victor, at 11:20 AM that Friday morning, asking him for help. She left him a voice mail, explaining how she's been neglected since 7 AM that morning, and that she needed help, but no one was answering her call button. She asked Victor to call the Nurses Station, and get someone to come and help her.

Victor got the message at 12:11 PM - by that time his beloved Mom was already dead. She died just 20 minutes after leaving him that voice mail.

Needless to say, he was crushed. And still is. His Mom was all that he had - he's now the last of all the families - there's no one left. He's alone - and in unbearable grief to this day.

He had believed what the Doctors were saying, and what his Mom's Nursing Staff were telling him - that "all is OK - we are taking good care of your Mom."

But that was all just a smoke-screen ... a lot of BS. But he didn't know - how could he?

If you'd like to know more about what happened to his Mom, please visit Victor's web site at: www.MoreCasinoDeals.com - and follow the link on the right-side of the Home Page.

Nursing Home Neglect is a major problem, not only in California - where his Mom died - but all around the country. Just look at what happened to those people in Florida, where the Nursing Home staff let them die, even though there was a Hospital just across the street!

With the Opioid Epidemic now being called a "National Crisis" - what about the elderly? What about the institutionalized abuse and neglect of those most vulnerable? We will all get old one day - is this how we want to wind up?

Victor can't help his Mom now - but he can help save other lives - so that no one else's Mom, or Dad, will die like this.

Lawyers are expensive - as his Mom has struggled with ongoing and serious health issues over the past decade - being the loving son he is - Victor not only spent his entire life savings to make sure his mother got needed medical care and housing, but over more recent times even had to mortgage his present and future book royalties.

Because of this, Victor has gone through both his available and future income, and has been struggling with added debts, resulting in ongoing costs, as well as past medical costs.



Victor's Mom, on her 96th Birthday, holding a copy of Victor's last book that she saw, Great Casino Slots - Volume 3. "This is a wonderful book!" She gushed with pride, and was happy to know Victor was able to finish it.
-----------------------------------------------------------------------
Victor is seeking $48,000 to hire the right attorney to help him prevent more such deaths and neglect, to stop the Nursing Home where his Mom died from killing more people by their neglect and lies, to honor his Mom, to pursue the related legal battles to get justice for his Mom, and to stop this from happening to other Moms and Dads. 

Pro-Bono attorneys only take "easy" cases for "quick money" - but this is a much larger picture - too many voices are left silent, and too many elderly left to die because no one speaks out. Mostly because they don't have the money to hire the right kind of lawyers. Help Victor get justice for his Mom - and for all the other Moms and Dads.

Victor is offering a copy of his book Gambling Legends: True Stories and Amazing Facts for contributors at certain levels as a thanks.

Victor is NOT WELL because of the time and effort he's devoted to helping his loving mom over the past many years.

He had had to fly to Los Angeles, using his last remaining funds, to identify his Mom's remains, and to take care of his beloved mother's memories.

He has had an even harder time since, having to pack his Mom's things, and do it all by himself. He's the last of all the families, and has no one left. 


No one should have to go through this.

For a minimum contribution of $15, Victor will contact you and give you a copy of the eBook version of  Gambling Legends: True Stories and Amazing Facts.

For those who can help with a contribution of at least $40, Victor himself will personally autograph a copy of the book to you, with his thanks, and send it to you via postal mail. ($60 contribution outside the US so that shipping can be covered).

Gina's Life and Story:

Born in what was then Czechoslovakia, Gina became the first woman to graduate with an MBA in the 1940's. After World War II, Gina became an associate at the Academy for Arts and Sciences, and worked on one of the first Computers that was able to do single-entry accounting. Later, she became an Internal Auditor for the Social Services Department of the Government.


Opposed to the Communist rule of Czechoslovakia at the time, Gina refused to join the Communist Party, and as punishment was fired from her position, and forced to work as a scrub-woman, cleaning the stairs in apartment and office buildings. Later, she was forced from that position as well, and made to work as a coal-shoveler in a boiler room. She stood her ground, refused to join the Communists, and suffered greatly as a result.

In 1969, following the Soviet Invasion of Czechoslovakia in August the previous year, 1968, Gina took her only Son, Victor, then 14 years old, and escaped across the border to Austria. With nothing but the clothes on their backs, a few slices of bread and two eggs in Victor's coat pockets, she took her Son to freedom, so he would have a chance to grow up free.

Speaking seven languages fluently, Gina soon found work in Vienna, Austria, at the United Nations. A few months later, she was granted a "Special Czech Refugee" status by the United States Consulate.

Gina was a widow, and raised her Son by herself, as a single mother, at a time when such women were looked upon as somehow flawed. But she was strong, and never faltered. She was highly intelligent, resourceful, and full of life and confidence.

Her entire life revolved around her only Son, Victor, and for all of her life she continued to work tirelessly to help him overcome his injuries, from a 1965 devastating auto accident which confined him to the Hospital for two years, and his many other challenges as he grew to manhood, and tried to find his way in life.



Even as recently as a few weeks before she died, she always loved her Son, and was willing to help him each day, to listen, and to offer guidance, regardless of how sick she was. She loved her Son more than her own life, and to her last breath gave all of herself for him.

Her last message to him -- on his voice mail -- said how she loved him, and how she was grateful for all that he was doing to help her in her time of sickness. She died 20 minutes after she left him that message.

Gina and Victor were looking forward to a happier life together. Gina was recovering from emergency stomach surgery, to repair a large hole in her stomach and abdomen which was caused by another medical malpractice in a previous nursing home, where she spent several months recovering from a broken leg.

The staff at that nursing home failed to diagnose her stomach problems, and continued to feed her massive doses of drugs that caused her the final surgery, which then led to her death.

Since 2013, when Gina had her first fall, she had been Hospitalized several times. Victor, her Son, helped to care for her on a daily basis since, and has continued to do so every day, and night, for the past four years.

The medical costs, and other expenses, home care, and so on, exhausted all of Gina's and Victor's resources, capital, savings, and assets.

Victor -- well know as an Author of many books -- leveraged all his book royalties against loans, and still that wasn't enough.

The financial drain became so hard that Victor's health also suffered. Yet he simply wanted to help, and did all that he could, right up to the very last moment -- that night, before Gina's death -- when she left him two voice mail messages, saying how much she appreciated all the things he did for her since she was brought to that Nursing Home that Monday evening, three days earlier. She was hopeful all will be well, and she was recovering.

But she did not.

Victor's assets were many, but no more. Today, he needs help to give Gina the justice she deserves. He has more books in the works, and had hoped to release them soon. He will do the best he can to keep the schedule -- to honor the memory of his dear Mom, who always and only wanted all and everything the best for him, her beloved and only Son.

Today, only Victor is left from all the entire family. He is alone. Gina was his life, too. He loves her very much, and wants to give her the peace of which she did not have very much in life. He will continue to write, to compose music, and to live -- to give his Mom, Gina, the legacy for which she sacrificed so much, and all of her life, always loving her baby boy.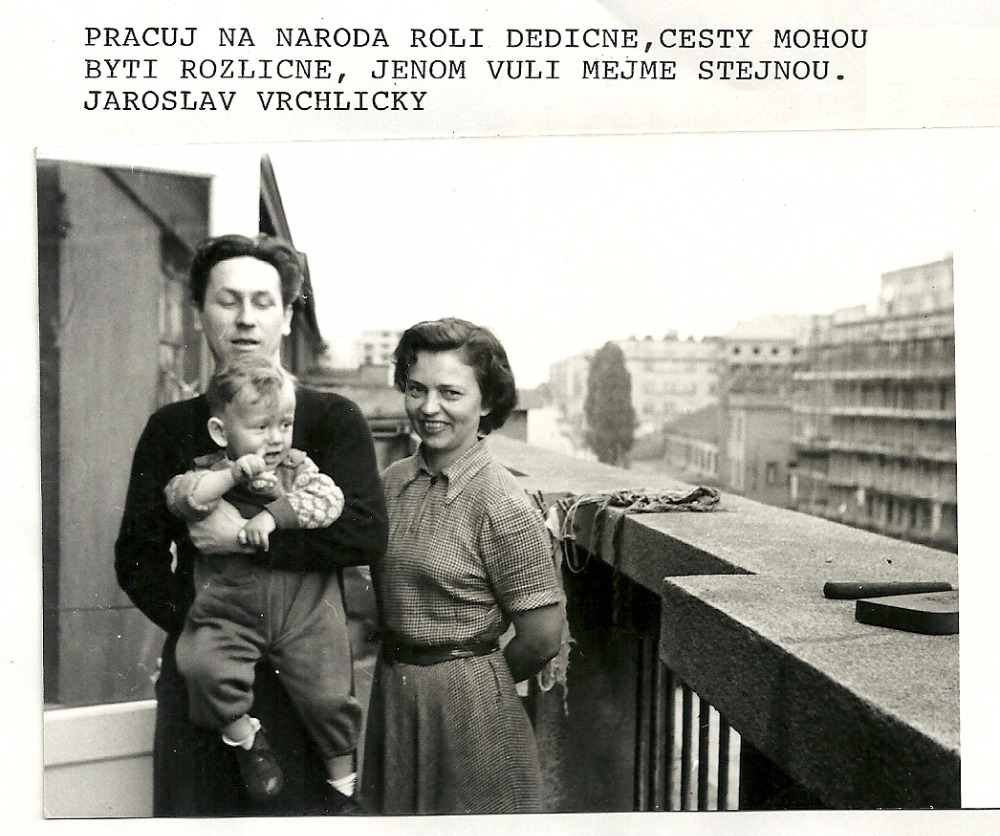 --------------------------
As you can imagine, these funds are needed as soon as possible so that respects can be paid, and justice can move forward.

I will be collecting the funds and passing them along to Victor for these two specific purposes. Any extra funds above what is specifically needed for the funeral and autopsy will help Victor pay down the enormous debts he has accumulated caring for her over the years.
+ Read More
Update 2
18 months ago
Share
In case you tried to donate, but couldn't, we apologize. Through an unintentional oversight, we forgot to complete a portion of this web page, and so the donations window wasn't working. But it has been corrected now, so please try again. Thank you.
+ Read More
Update 1
18 months ago
Share
Victor would like to thank everyone who has donated so far. He will be in touch, to send the books.
+ Read More
Read a Previous Update