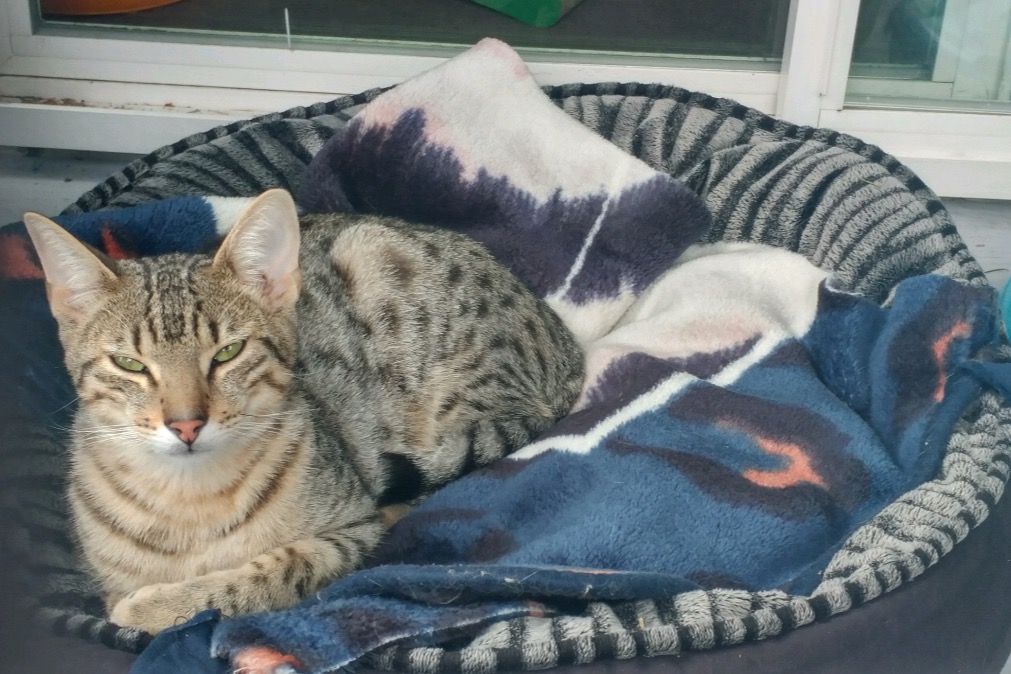 628
10
Justice for Quixote
$30,274
of $100,000 goal
Raised by
627
people in 5 months
Created September 20, 2017
COMBINED REWARD $26000 (see below)
I created an evidence website today (12/30/17). THIS IS VERY GRAPHIC CONTENT. It is disturbing and violent and heart wrenching. But we need help solving the crime and find this killer. The police have no leads. www.aprilbrown.com/justice-for-quixote

We want to believe there will be an arrest and conviction and sentencing. We want to know who among us could stomp and beat a cat, leave and come back to finish Quixote off. You've seen the evidence. This was a very brutal crime. Quixote did not die during the first or second beating. The killer paused (or left) in between stompings. There is actually a stacking of footprints on Quixote's bloodied parts imprinted in the flooring. The hearing witness heard the noise stop and start twice with 3 distinctive pounding sessions. We see the massive number of bootprints and blood spatter. Please share this story and help us catch the Shoreline Cat Killer and get justice for Quixote.
We know the killer cased the scene. We believe we may even recognize him and that he's been in this neighborhood before. Other crime solvers believe the killer lives nearby and others think it was opportunist. Some believe the killer had a grudge against the previous owner. A second person, possibly a female staged the scene after the killing.
I believe the killer knew Quixote was with us and wanted to steal him. He came prepared and knew he had plenty of time to kill. He killed in plain view of the street. He boldly killed with so much force he woke the hearing witness around 3:00 AM. Unfortunately no one called the police. The killer had time to stage the scene and carry Quixote's still living body to the dumpster. Quixote died suffering and surrounded by garbage. 
This person needs to be caught. Now.
REWARD UPDATE
For the arrest and charges:
$1000 David Rose 
$5000 Seattle Humane Society
For the arrest and conviction:
$10,000 Private Donor
+ Read More