Jubilant Song Campaign
$1,295
of $5,000 goal
Raised by
12
people in 1 month
We love music at Metropolitan Community Church of the Palm Beaches! Worshipping with jubilant singing and instruments is our favorite way to celebrate the God we serve. For some time now, though, our church has been in dire need of a new organ and piano; this need became urgent when our organ was damaged beyond repair by vandals in late 2016.
At MCCPB we know that God causes everything to work together for good, which is why we are taking this opportunity now to launch the campaign to raise the funds we will need for a new organ and piano by Easter Sunday, April 16, 2017.
In partnership with the Organ and Piano Team, the Board of Directors has chosen the two instruments that we believe are best for our church and that will provide us with beautiful music for decades to come:


Rodgers 599 Organ:
The Rodgers 599 is a three-manual instrument with outstanding sound and usability, and has everything needed to support every possible style of music and worship. The organ we will be purchasing will come with an antiphonal sound system, which will produce something similar to the "surround-sound" in movie theaters.  The total cost to us, including installation, will be $72,000.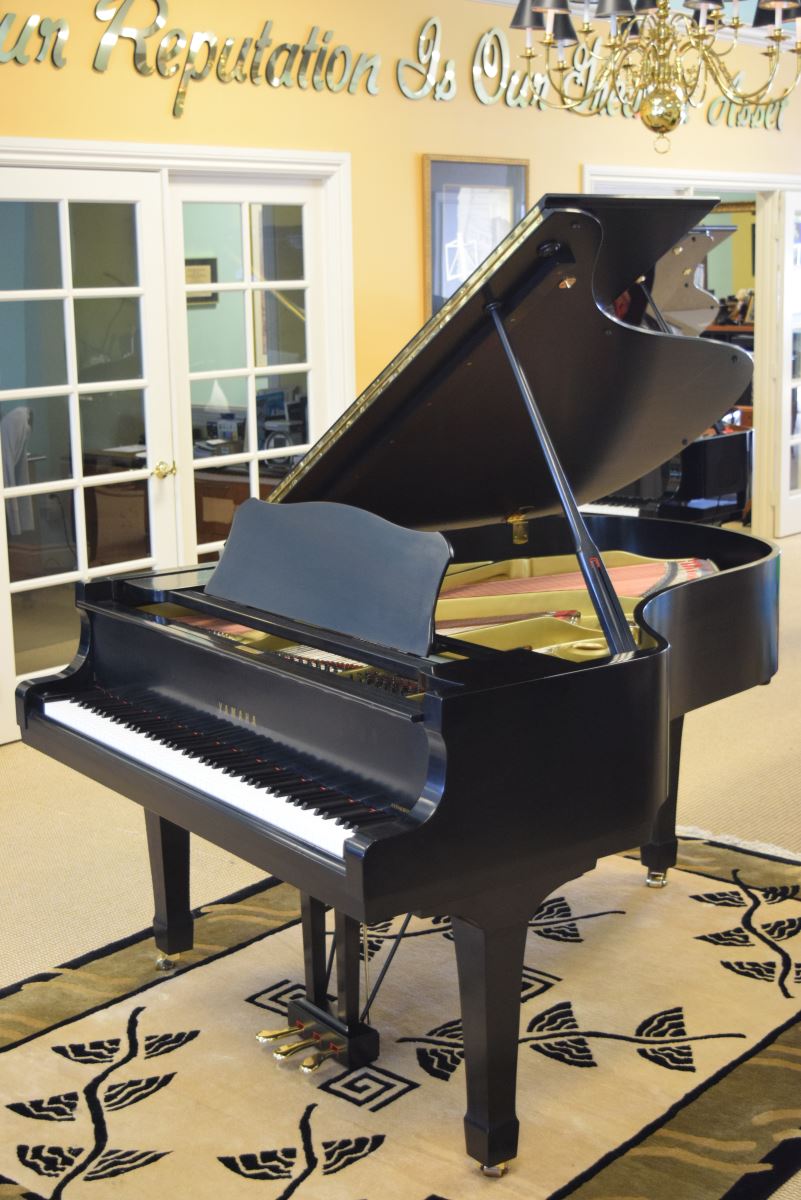 Yamaha c3 Grand Piano:
The Yamaha c3 is a six-foot grand, and is a Conservatory Collection grand piano of the Yamaha company.  It offers superb sound; broad, dynamic range; and fine expressive control. The piano we will be purchasing is 47 years old; however, it has been completely refurbished and has brand new strings. The original price was $57,000, but the total cost to us, including installation, will be $14,000.
Questions and Answers:Why do we need a new organ and piano?
Our current piano is 90 years old and has outlived its useful life beyond repair. Our organ was in need of repairs before it was vandalized in 2016; the damage done by the vandalism is beyond repair. Even before the vandalism, our congregation had already voted unanimously to replace our organ and piano by the end of June, 2018.
Why THIS organ and THIS piano? They are expensive!
We have a long-standing relationship with Central Music organ company, and the Kretzer Piano Company comes very highly recommended by members of our church. Our Organ and Piano Team worked closely with these companies to thoroughly research the best options available to us.  The organ should last for at least 40 years; at $72,000 total, that works out to about $35 a Sunday, and we pay more than that for air conditioning each week. We also thought a $14,000 completely-refurbished older piano that was originally $57,000 was an excellent opportunity for our church.
What about warranties and installation? Are these included in the cost?
The Rodgers 599 organ will come with a 10-year warranty, and the cost of delivery and installation are included in the total price. The piano does not come with a warranty, and delivery and installation will cost approximately $1,000—$1,500 in addition to the price of $12,800. Kretzer Piano will provide a free tuning at delivery.
Giving Opportunities
For a donation of $25,000, you will be recognized as a Grand Donor and get a 3-year, 9-event Named Concert Series
For a donation of $5,000, your name will be placed on the Antiphonal Donor plaque, on the instrument of your choice.
For a donation of $1000, your name will be placed on a plaque in the sanctuary recognizing "Jubilant Song Campgain" donors.
For a donation of $50, you rname will be listed as one of the 88 Key Donors on a plaque in the sanctuary.
Although our total campaign is for $86,000, we are hoping to be able to raise $5,000 from this gofundme campaign.
All donations are tax-deductible.
If you have any questions, you can contact Metropolitan Community Church of the Palm Beaches at 561.775.5900 or email
pastor@mccpalmbeach.org
.  If you'd like to know more about our church, you can visit our website at 
www.mccpalmbeach.org
.
+ Read More
Be the first to leave a comment on this campaign.