Joseph Brown: Future Olympian
$8,800
of $30,000 goal
Raised by
33
people in 8 months
Many throughout Canada watch as our athletes compete with the world's best to bring Canada honor and Olympic Gold. Be a significant part of the 2024 Olympics by supporting Joseph Brown, one of Canada's rising stars. You can help bring home the Gold! 
Hi! We are Martin and Melissa. We are the proud parents of an amazing 12-year-old boy, Joseph Brown. We ask for your generous, ongoing support to help Joseph journey to the Olympic stage. We are two hardworking parents that are dedicated to providing Joseph with the resources needed for an Olympic hopeful. Joseph has incredible abilities and works hard to optimize his potential to one day win Olympic Gold for Canada. Our family sacrifices all we can to support this dream. However, we need you to make it all the way to Gold.
Joseph's amazing journey began when he stood straight up in his father's arm and locked his legs tightly at only six weeks old. At that moment his father looked at him and said: "Joseph, one day you will be a world champion." Joseph is a nine-time BC champion and two times Canadian champion in Taekwondo and Kickboxing, and currently undefeated as a boxer.  At 9 years old Joseph received his black belt in Taekwondo in 11 months, a feat which on average takes 3 years to complete. Joseph also owns the second-fastest knockout in amateur boxing–second only to Mike Tyson! Not only is Joseph a dedicated athlete who trains 6 days a week, 5 hours a day, but Joseph also is a model student and is at the top of his class and is well liked by his peers and teachers. 
Joseph's ultimate goal is to represent our great nation in the 2024 Olympics and bring back gold for Canada. After winning at the Olympics, his dream is to become a professional fighter. In 2019 Joseph is hoping to capture a world title representing Canada around the world. The National Championship for Kicking Boxing will be held in Niagara Falls March 2019. The World Championship for Kicking boxing TBA the middle or late part of 2019. Winning these tournaments paves the path for Joseph to achieve his goal of being an Olympic athlete. 
All gifts are dedicated to Joseph's traveling expenses including airfare, hotel, competition fees, nutrition, as well as ongoing expenses like his three coaches, uniform and equipment including shoes, shin pads, boxing gloves, and headgear. 
As mentioned, we are a hardworking family who holds several jobs in an effort to support our family and Joseph's journey. However, it takes a community to support an Olympic athlete. Your generous gift goes straight to supporting Joseph monthly/annually, from year to year as he works towards the Olympic dream. 
Other ways you can help:
Please support Joseph's GoFundMe by making a donation and then sharing it with your family, friends, and network. Joseph and our family greatly appreciate it. Let us know if you have any questions and we would be happy to answer them.
Help us spread the word! Use this link to share on social media and email - 
www.gofundme.com/josephbrown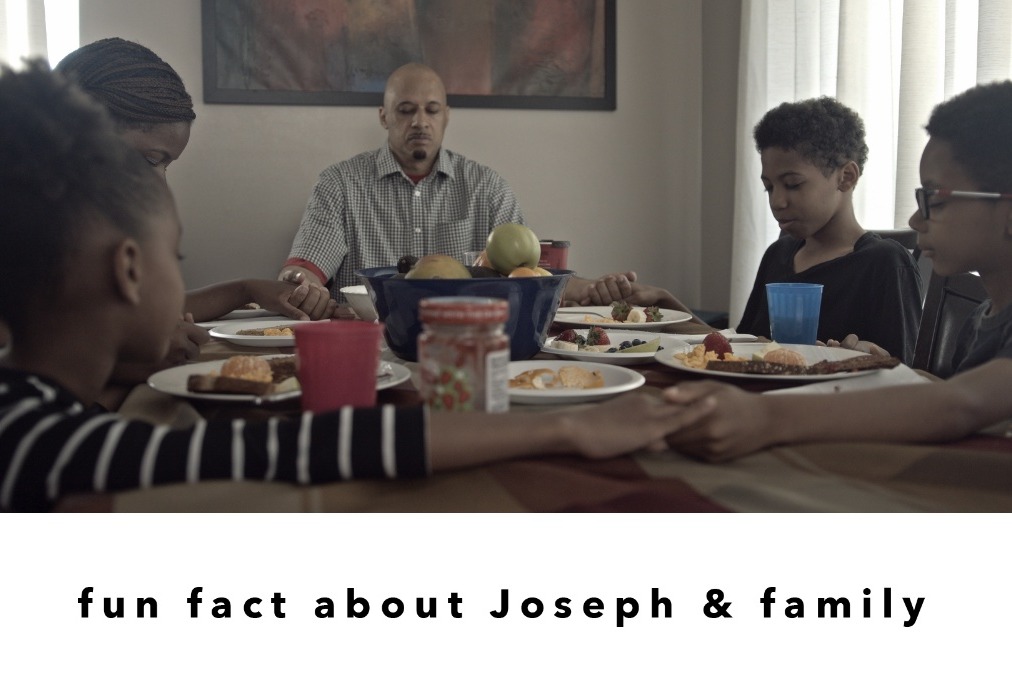 Joseph was born on October 13, 2006. His younger sister Makayla was born on October 13, 2010. And his younger brother Isaiah was born on October 13, 2011. And did we mention that October 13 is also Martin's birthday? YES! All three of our children all share the same birthday as their father.
+ Read More