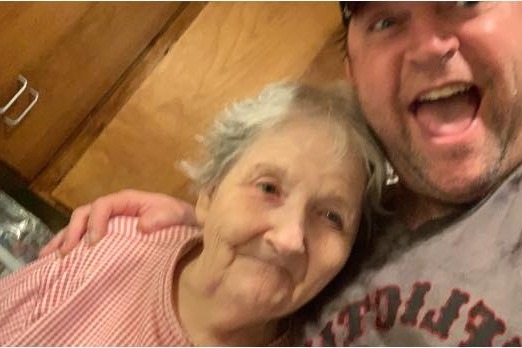 4
6
Joan Marshall: A Cancer Warrior!!!
$265
of $1,000 goal
Raised by
4
people in 13 months
Joan Marshall: A Cancer Warrior!!! 
Mom is still a fighter when it comes to Cancer. We've just found out it has now spread to her lungs. This… is her 3rd bout with the Cancer. In a few months, she will have another CAT Scan to see if the little spots are progressing and if so, just how fast they are moving. 
Bottom line is: Mom is just too frail to go through any more surgeries or Radiation treatments and wouldn't survive Chemotherapy. 
With her new Oncologist, a Lung Specialist and… a Wound Doctor (her Radiation wounds never really healed from 20 months ago), we are hoping to find another treatment for her. Maybe some oral medications… who knows what's now available out there!
The Facts: All the medical expenses that the insurances don't cover, the fuel cost of traveling 1 ½ hours to each way to these new doctors, possible overnight excursions due to the treatments all cost money we just don't have. And who knows what other expenses might come up in regards to Mom's health in the future.
So again… we are asking for help; any kind of help would be greatly appreciated! We would like to make her life as pleasurable as possible while going through all the tests and treatments. Cancer is a very painful and exhausting disease that just doesn't give up. But… neither will we! So the Fight continues…
Thank you for all your thoughts and prayers… from Joan and her son Chris and daughter Paula.
+ Read More