R.I.P. Daniel the ever Adventurist!
$25,125
of $20,000 goal
Raised by
487
people in 30 months
Update: I took Daniel's parents to the Westminster Memorial Park Cemetery and the costs for the burial and service  will cost them $20,000. I didn't realize how much it would cost when I created this for them. I have increase the amount and hope you can pass this on. THANK YOU!!!
Daniel...a good son, nephew, and friend, with so much to give. He passed away on 02/02/2016 at the age of 23. I am helping his parents raise money for his funeral expenses...big or small.
Daniel recently graduated from CSULB and loves outdoor activities and was an avid hiker. On February 2nd, he went hiking but never made it home. His father was informed that Daniel fell off a 2000 ft cliff and they were searching for his body. Later that evening, they were able to locate his body and pending to be recovered in the morning. The investigator let his father know he died a hero....pulling a friend who was slipping and thus he plunged to his death. What a tragic loss of a great young man who was smart, sincere, funny, caring, with good morals, and was a superb human being.
The parents are devastated. Daniel's mom mourns deeply for her only son. In this time of grieiving, I would like to try and help raise money for the funeral expenses to lessen the financial burden.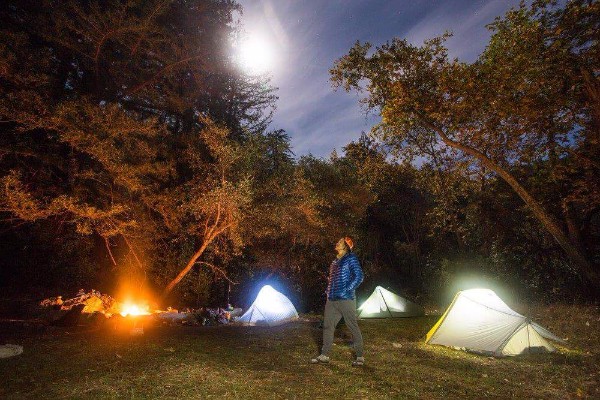 + Read More
Update 2
30 months ago
Share
To Daniel Nguyen's family, friends, and supporters...
Daniel's parents are extremely touched by all the support you've provided and would like to me to Thank everyone on their behalf. The overwhelming support from family, friends, and those who do not even know Daniel has brought tears to their faces as I share the countless warm wishes, prayers, and donations details with them. Daniel's family received immense support and are comforted by this and believe Daniel is in a better place and have done all that he loved in the short amount of time he was here with us. There have been so many stories from his friends, colleagues, acquaintances, etc about Daniel's kindness, laughter, aspirations, the advice he would give, quotes and experiences he shared, etc. My family and I have shared these stories to his parents from this site, Facebook posts, emails, texts, messenger IMs, along with all the news and articles that have been posted and this has helped eased their pain ever so slightly.

I have kept the GoFundMe.com campaign open and will be closing it down later tonight, as today marks Daniel's one week's passing.

Daniel's funeral dates have been confirmed for Friday (Viewing) and Saturday (Services and Burial).

Thank you again for all the support you've provided. We are truly touched to have such outpouring of support.
+ Read More
Update 1
30 months ago
Share
To Daniel Nguyen's family, friends, and supporters....We did it! I am extremely overwhelmed and touched by the amount of support Daniel and his parents have received. Your generosity and warm wishes means so much to us and we don't even know how to say "THANK YOU" enough! I will continue to keep the fund open as any funds raised will be provided to Daniel's parents.
Daniel's parents appreciate everything you all have done and have succumbed to tears when I shared the news that we met our goal! They are relieved that they can have a proper burial for their son. It's all because of you they have one less thing to worry about during this difficult time. No amount of "Thank You" can express our gratitude!
LA Times article :
http://www.latimes.com/local/lanow/la-me-ln-hiker-death-mt-baldy-20160204-story.html
+ Read More
Read a Previous Update