Jazz Hands Kitty
$1,562
of $1,780 goal
Raised by
52
people in 27 months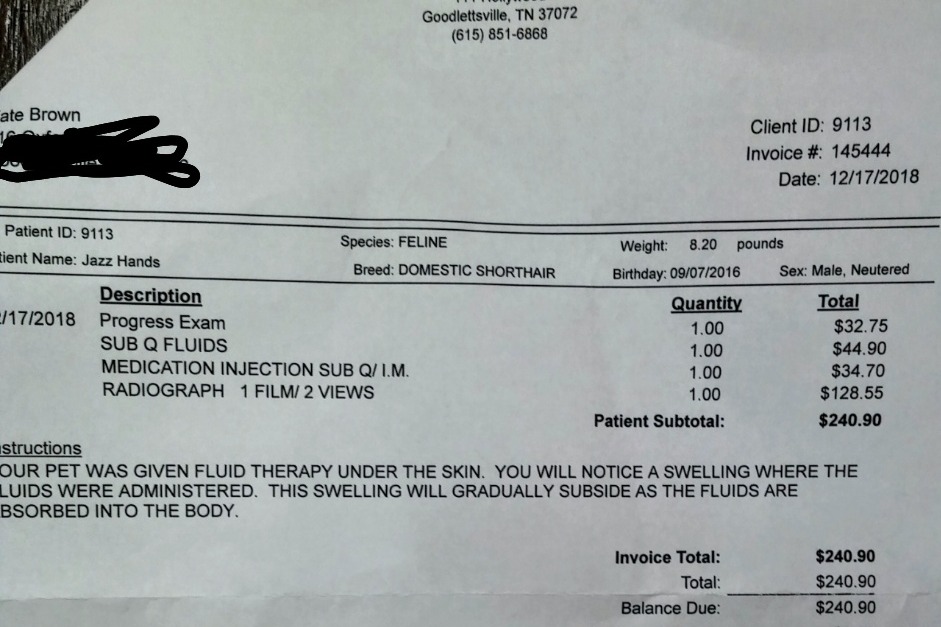 My Website   IG @JazzHandsKitty  My Facebook Page 



Hello Dear Friends of Jazz Hands Kitty,

Jazz Hands Kitty here. Some call me a  "MeerCat" a "TRex Cat" or a "Kangaroo Kitty" (the possible name combinations seem endless!) but Meowmy calls me  her Jazzy, 'cause I have such adorable "Jazz Hands!!"

I'm a two-year-old Polydactyl Cat meaning I was born with more toes than the average kitty (I have 22 toes to be exact)! I was also born with a very special and somewhat rare recessive genetic disease called Radial Hypoplasia that caused my front paws to be shortened and locked into a "TRex" position and my back legs to be larger and a bit more like a kangaroo, making me able to leap over imaginary buildings in a single bound! I was born (not bred) and adopted this way so I'm extra special!

I'm also a mascot and therapy kitty in training for The Growing Place Sanctuary, a therapeutic program for children and their families who've experienced complex trauma.

Now that I'm fully grown, you would think my baby antics of getting into mischief would calm down a bit, but it looks like I'm learning a super hard lesson with a big surgery tacked on.

My Meowmy is working full time with limited income and is also a full-time foster mom to a young human kiddo and needs and greatly appreciates your help with my medical expenses to, as she says, "keep me singing!" If you follow my social media accounts, you'll already know that I LOVE to sing the Songs of My People, and have a collection of Meow's going specifically for almost every #MEOWday!

Your love and support for my vet care mean the world to me and my Meowmy, but to also all of my friends near and far who love to follow my antics online!

Keep singin', Cuties! And a SUPER DUPER HUGE thanks for helping me keep singin' for a while longer! :)

I love all of you!

Jazz Hands Kitty and my Meowmy, Kate

P.S. Please don't miss the Prize Drawing for $25 donations and above! More examples are on my Instagram account. She can paint any animal, not just cats - she just has more cat friends!


Thanks!


Save
Save
+ Read More
Be the first to leave a comment on this campaign.