Jays Journey
£2,086
of £4,196 goal
Raised by
88
people in 40 months
This Page has been set up for Sixteen year old Jay Oxley from Keyworth Village, Nottinghamshire and he was at the beginning of what he and we as a family hoped will be a promising career in agriculture after starting his studies at Brooksby Melton College in 2015. 
Having a passion for animals and the country life from a young age Jay decided to put his other ambition of joining the Royal Marines on hold to pursue his farming interests after having an amazing time in collage and with working at Harker's Blackberry farm. 
However he had planned too join the reserves this year.
Very sadly Jay is unable to attend full time college or work at the moment as in January 2016 he was very suddenly diagnosed with Acute lymphoblastic lymphoma T- Cell non Hodgkin's lymphoma a very rare and aggressive type of cancer. 
Even more disappointingly Jay has not responded to the normal course of chemotherapy that can often cure this type of cancer, so now it really is a case of trial and error in his treatment plan. 
Through all of this Jay has kept a remarkable positivity and sense of humour.. even wearing his wellies to his treatment sessions much to the amusement of the nurses. 
Jays Journey is a way for friends, family and the wider community to follow Jay's journey but also to raise awareness and some money. This is intended initially to help give Jay some positives in his life at a time when sometimes being positive can be a struggle. 
One of Jay's goals is to get his tractor license and own his own farming quad bike and if we could make these two small dreams come true it would be wonderful. 
If Jay's new treatment is also unsuccessful he may also need treatment elsewhere which could be expensive and we want to give him every chance possible for whatever treatment he may need even if it is not in this country. And when Jay beats this! We hope that we have raised enough funds to pay for yearly private MRI scans in the future to catch any relapses early.
Jay may also need a bone marrow transplant to maintain and cure the disease if a successful match can be found. So in the long term we would like this page to raise awareness of how easy it is to sign up to be a bone marrow donor. 
In the long term we hope the page will be the base for a registered charity that will raise money for other young farmers affected by cancer in order to fund treats or help them achieve personal ambitions whilst they undergo such invasive and grueling treatments. 
So please share this page wherever you can and follow us on twitter -
https://twitter.com/JaysJourneyJJ
And Instagram-
https://www.instagram.com/jaysjourneyjj/
Of course any kind of donation or fundraising is appreciated more than you can ever know as are your kind messages of love and support.
Many kind wishes, Claire,Ben & Jay Oxley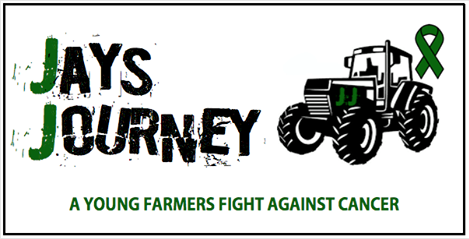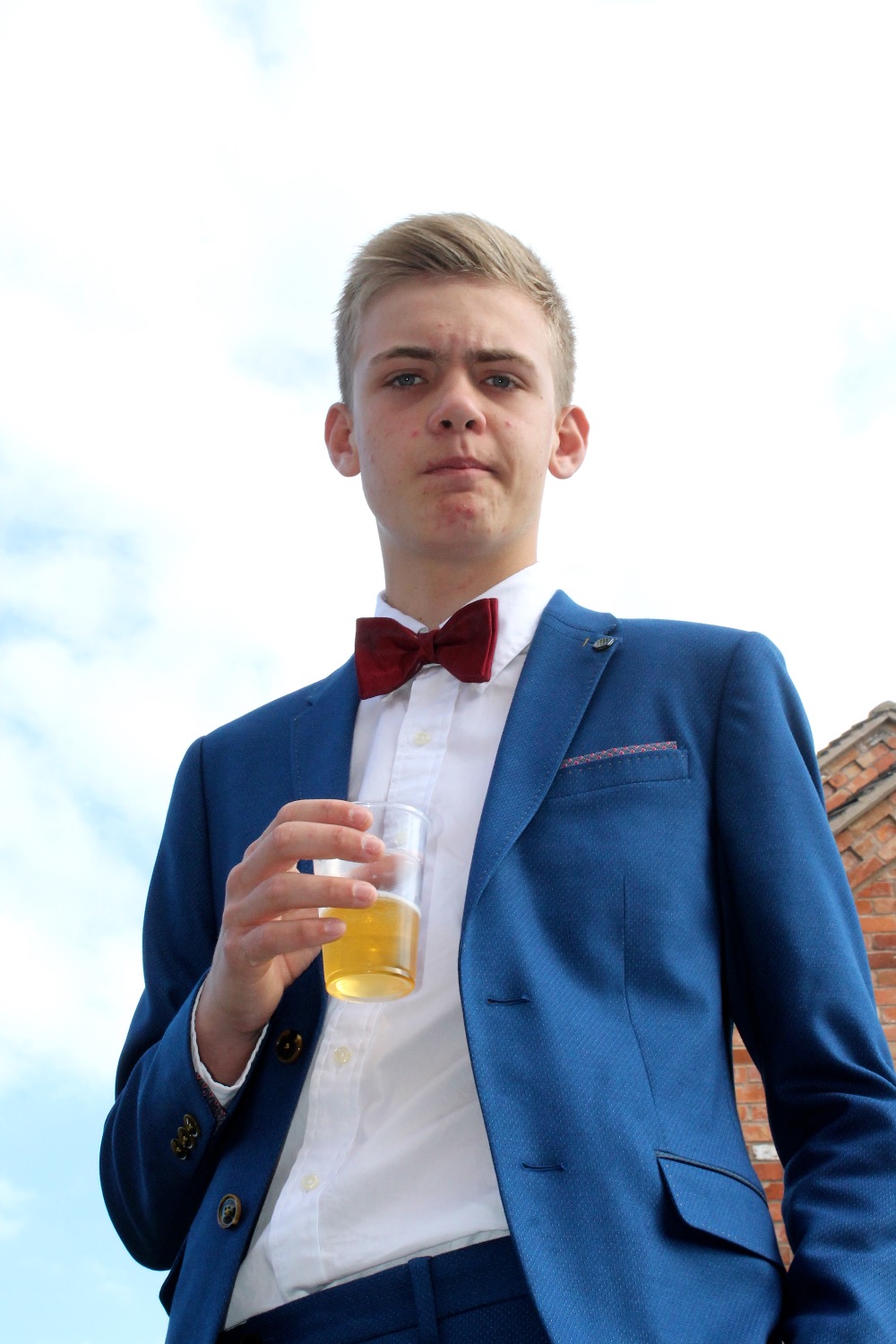 + Read More
Hi all! This weekend I'm doing the 5k pretty muddy @ Prestwold Hall for Jays Journey (My son) If you would like to sponsor me please use this link to Jaysjourney just giving page xxx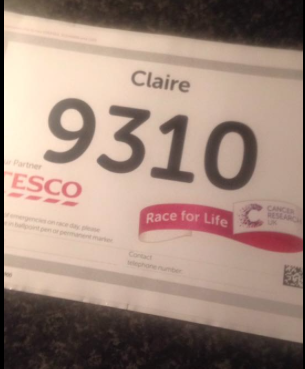 + Read More
We originally set up a just giving page not knowing that it closed after 30 days and they took 5%
In the past month we have raised and had some wonderful donations totalling £804

£180 from customer support @ The Peartree Keyworth
£59 from the charity bonus ball @ The Tavern Keyworth
£70 from The cake sale @ Sixty four sports bar ROT
£30 from Jacks back wax.

£465 from 25 kind donations on the just giving page

25 Just giving Supporters

Elaine Hayns

Apr 20, 2016

Still pulling for you Jay...I look forward to some positive updates soon...keep up the fighting spirit it will all be worth it in the end...willing you well soon....
£20.00

Anonymous

Apr 12, 2016

very brave young man wish you a speedy recovery, love Eunis your grandad Rays friend
£100.00

Anonymous

Mar 30, 2016

Lots of love Chris and Mick
£20.00

Rachel S

Mar 29, 2016

Keep fighting Jay and make sure you do things that make you happy among all those rounds of chemo xx
£20.00

Anonymous

Mar 29, 2016

We hope you get your dream. Keep fighting xx
£10.00

Emma Mcphail and family

Mar 29, 2016

Hope you reach your target. Sending all our best wishes xx
£10.00

Anonymous

Mar 29, 2016

£10.00

Angus Bell

Mar 26, 2016

£30.00

Paul, Penny, Izzy and Freddie James. X

Mar 25, 2016

With love to you all. X
£10.00

Anonymous

Mar 24, 2016

£10.00

Anonymous

Mar 24, 2016

Wishing you all the best sweetheart in your treatments. Stay positive young man and your dreams will come true.x
£10.00

Anonymous

Mar 24, 2016

Thinking of you all from Vietnam x
£20.00

Lisa Brindley

Mar 23, 2016

Thinking of you and your family. Keep positive throughout your journey. It's heart warming to see all the support you have from your family and friends, you have touched so many :)
£25.00

Steve Thouless

Mar 23, 2016

Thinking of you all. All the very best.
£20.00

Kieron

Mar 23, 2016

£20.00

Laura

Mar 22, 2016

Thinking of you all at this difficult time, anything I can do please ask
£20.00

Anonymous

Mar 22, 2016

Wishing you all the very best x
£15.00

Patsy

Mar 22, 2016

You can beat this Jay. Keep smiling, everyone is supporting youPatsy Paul, Ash and Josh xxx
£20.00

Anonymous

Mar 22, 2016

£5.00

Paula, aidy and family

Mar 21, 2016

If there is anything we can do as neighbours please don't be afraid to ask xStay strong x
£10.00

Anonymous

Mar 21, 2016

£5.00

Jane

Mar 21, 2016

Get well soon, x
£5.00

Clare Harper

Mar 21, 2016

Stay strong!
£10.00

Tracy, Rupert & all the staff at Harkers

Mar 21, 2016

We are all thinking of you, get yourself fit and well soon
£50.00

Anonymous

Mar 21, 2016

Get well soon gorgeous boy. Lots of love Vanessa Kyde & Alexia xxx
£10.00
+ Read More
Read a Previous Update