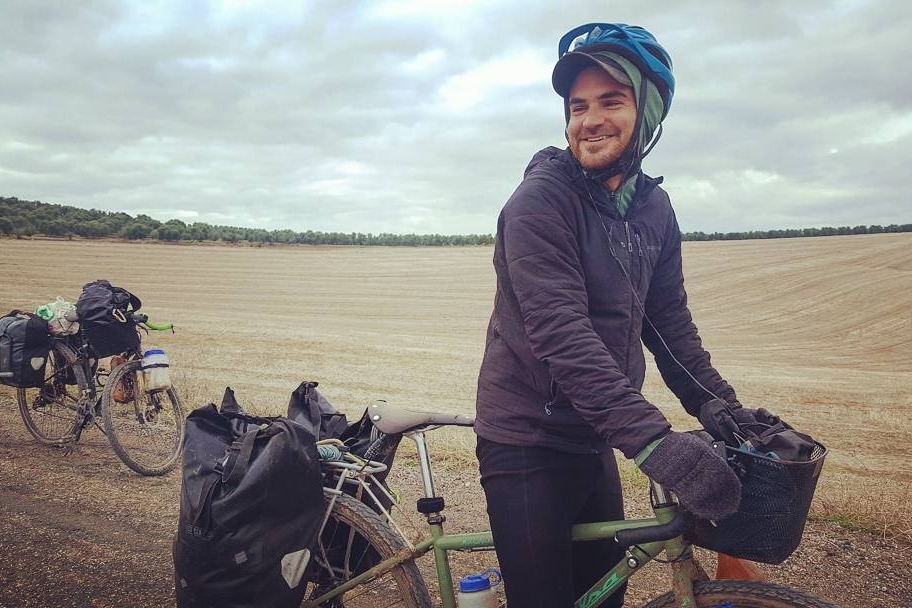 114
9
Jay Austin : Real Human Being
$5,319
of $10,000 goal
Raised by
110
people in 3 months
UPDATE 08.24.2018
It is with great joy that I can announce that after visiting with the wonderful staff at the Homeless Children's  Playtime Project in Washington, DC .. a project close and dear to my son Jay's heart, at which he volunteered on a weekly basis for a few years, working with the children as well as acting as carpenter and photographer at need .. that they have compiled a wish list.  We will be building a much-needed toy chest and purchasing a busy board and a busy box for the children, at their request.  These items will be presented to the Project in the fall when my family and I are back in DC to attend Lauren's Celebration of Life memorial.  Going forward, the Project will be, as always, in need of food and monetary donations which I hope we can provide through Jay's fund. We will also be sending a significant donation to the World Bicycle Relief fund.  Unfortunately, there may not be enough funds to create a world cyclist fund, as I had hoped, but I am still holding onto the hope that I will be able to make this dream a reality. Thank you all so much for your very generous donations and for contributing to Jay's legacy.  With thanks and much love, Jay's mom, Jea and family.  xxx
"Life is short and the world is big and we want to make the most of our youth and good health before they're gone."   "I could die doing what I love, but I could also die never having really lived. To me, that would have been a far greater tragedy." 
Jay Austin, author of these quotes, and his partner, Lauren Geoghegan, were traveling the world by bicycle when, on their 369th day, their lives tragically ended as the result of a terrorist attack in Tajikistan on Sunday, July 29th, 2018.
Please visit
www.simplycycling.org
 where Jay was chronicling his trip.
As there is not one single cause that was dear to Jay's heart but rather many, I have set up this GoFundMe page so that donations can be dispersed to various causes.  Some  close to Jay's heart were the:
Homeless Children's Playtime Project in Washington, DC  where Jay volunteered weekly over several years, giving his time to the children while also acting as photographer and carpenter-at-need;
https://www.playtimeproject.org/
and
World Bicycle Relief, which is 'a wonderful non-profit providing locally-assembled bicycles to those who could really use them to get around (to school, a health clinic, or a job) in Africa, South America, and southeast Asia. About every $60 buys a bicycle for someone who needs one, but you can donate any amount'; these words are taken directly from Jay's blog. 
https://worldbicyclerelief.org/
In Jay's honor, I would like to create a foundation for cyclists traveling the world that may need help from time to time, whether it be a meal or a  place to sleep, something Jay and Lauren experienced occasionally during their travels.
Jay inspired so many in his local community, and at the Federal Housing Administration where he worked in Washington, DC,  up until leaving for his trip, as well as inspiring people from around the world. He not only took this journey for his own personal gratification but also to model that if he can do it, anyone can. His message was to live life to the fullest, everyday, to live it now and not wait for someday. His wish would be that everyone be kind human beings.
A few years ago, in Washington DC, Jay co-created a tiny house workshop, Boneyard Studios, 
https://boneyardstudios.org,
  to illustrate that in urban areas, it's possible to live affordably and sustainably, while saving the planet at the same time, living green, leaving a smaller footprint. Jay put on workshops for anyone interested in following this model and people came from all over the country. He also used this space for local residents to come to Boneyard Studios where musicians would showcase their work on Jay's tiny house porch. Concerts were free to the public and Jay would provide refreshments.
Jay so strongly believed in leaving the world a better place, leaving a smaller footprint, in living minimally. He was featured in 'Minimalism, the Documentary', which can be viewed on Netflix.
https://minimalism
 film.com
These are some recent news articles on the attack, and on Jay and Lauren's journey:
https://www.npr.org/2018/07/31/634373403/d-c-couple-killed-in-tajikistan-attack-were-biking-around-the-world-together
http://www.wbur.org/cognoscenti/2018/08/10/two-bikers-killed-by-isis-tajikistan-ryan-koronowski
https://www.nytimes.com/2018/08/07/world/asia/islamic-state-tajikistan-bike-attack.html#click=https://t.co/s2W0tvRWcI
Since Jay can no longer continue to spread his messages of inspiration, I would like to carry on his legacy. If donating isn't possible, please share this page and, as importantly, please pass on Jay's message of living life to the fullest now, leaving our planet a better place than when we got here, live simply and be kind human beings.
Thank you!
Jay's Mom,
Jea
+ Read More