11
4
Be Part Of Jacob's Miracle
$645
of $3,300 goal
Raised by
13
people in 18 months
This is Jacob, and he LOVES country music!!!

He was diagnosed with ASD autism spectrum disorder when he was 3 years old. This means he has to learn social cues most pick up easily.

He also has slower development in some areas and some issues with how he processes informational from his body. This is called sensory integration disorder. It is not yet a diagnosis yet it can be tested for.

Jacob is scheduled to receive a sensory integration therapy burst in 2018 beginning January 2nd! The plan is 3 hours of therapy for 10 weeks. For a total of 30 hours. Yeah!!!!

Here is my reality. Therapy costs is $110 hr. I make $19 an hr.

I need your help make this therapy a reality for Jacob.

Will you please support us financially?

Your contribution will make a lasting impact on one very unique, loving pure soul.

I am so excited about the progress that Jacob will make with this program. Thats why I've decided to pursue therapy no matter the perceived barriers.

Here is a bit more about the therapy. It is an intensive sensory integration therapy designed to do what his occupational therapy does but kicked up a thousand notches.

Right now Jacob does one hour of OT a week and his body is in a state of fight or flight. It would be like trying to learn the alphabet with one hour if practice a week in a state of anxiety. Imagine how long that might take to see real sustained improvement.

The therapy Jacob needs is intensives 3 hours a week of sensory integration therapy tailored specifically for his areas of need. They have already completed a 4 hour evaluation which determined his need and we have scheduled 30 therapy sessions.

This intensive therapy framework "a therapy burst" supports the creation of new pathways in the brain, meaning his brain changes and real lasting progress is made.

I hope you will support us by donating today!
+ Read More
Update 2
12 months ago
Share
Thank you all so much for helping me provide STAR therapy for Jacob!!! This Kid is doing SO well!!!

We started the Sensory Integration Therapy Burst in January which meant 3 hrs a week of additional therapy. (11 hrs a week including his other services.)
It was as intense as it was wonderful. So much progress was made!! Huge sustained and measurable progress in the following areas:
- core strength improved
- upper body strength significantly improved
- limb coordination improved
- balance improved
- motor planning improved
- confidence increased
- seeks new physical challenges

But the improvements were not limited to his motor coordination and physical strength... theres more:
- executive functioning improved (self awareness and self control)
- seeking interaction with familiar and novel peers
- new interests (play interests expanded way beyond country music theme- now includes puppies, puppy place books, travel, states, birthdays, death dates of famous people)
- reading improved and expanded to higher level books and more themes (Marley books, Puppy Place books, and the "Who Is" and "Who Was" series)
- showing improved comprehension with reading and math skills
- fine motor skills improved

We have been to the library and didn't even looked at the CD section!!! If that's not progress, I don't know what is!
Jacobs world has expanded so much this year. Thank you for helping me provide this opportunity to Jacob. It's amazing to see him blossom and begin to access to the world in new ways.
I can hardly wait to see whats next for us!
With a Great Full Heart of Love, Lindsey
+ Read More
Update 1
15 months ago
Share
Day one in the books!!! 1/4/18
So great to finally start therapy.
We've been working towards this for a while now.
Seems like the perfect time for jacob. He's more aware of his body and senses.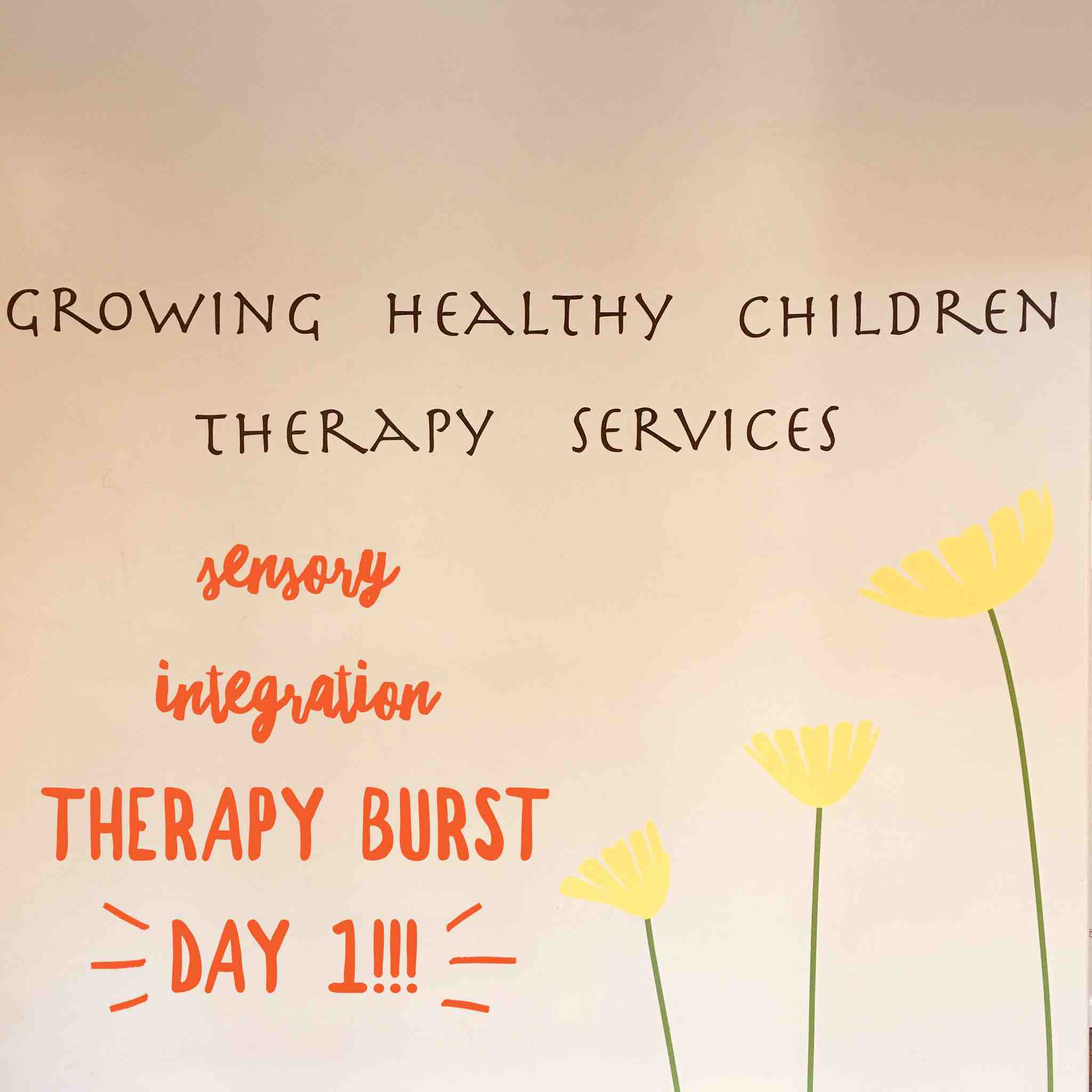 + Read More
Read a Previous Update