Funeral services for Mike Herrera
$7,265
of $6,000 goal
Raised by
136
people in 45 months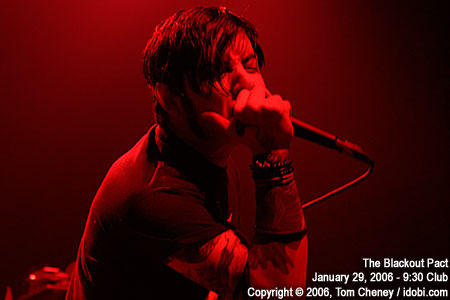 It is with the heaviest of hearts to announce the passing of our dear brother, Mike Herrera. He lived as hard and fast as any one person could in his short amount of time. Mike Herrera was more than a singer and a guitar player. His life, interests, passions, and hopes surpassed his being a character in your favorite bar story. I know that for many, Mike's memory will be inextricably linked to notions of a rock and roll lifestyle, a punk mentality, or some kind of tragic figure in a narrative of growing up in Denver. Mike, however, was so much more than all of that.
Those who were fortunate enough to spend a lot of time with Mike know that he was an incredibly dimensional figure. Along with his passion for music, he was an accomplished artist and writer who had penned several manuscripts. What I always found fascinating about Mike was that these artistic endeavors were almost entirely for his own satisfaction. He rarely spoke of these projects, and almost never showed anyone what he was doing. He was contained within in his own private world.
This dimension of Mike would come out at strange moments. During long drives through the Midwest he would tell me about his love of the German philosopher, Nietzsche, the history and consequences of the occult on American popular culture, and his deep admiration of early Christianity. Although it's not something he talked about openly, Mike was a spiritual individual. He had a reading knowledge of the Bible that rivals one with a PhD. He often explained to me the compatibility of Christianity with notions of social justice and progress.
He adored his mother and deeply admired his father. Further, he was fiercely loyal to his sister, and would have traveled to the end of the Earth for his friends. He was my friend, through every great and awful thing that happened to me and us, he remained my friend.
I don't believe that the lifestyle for which we often associate with Mike was truly of his choosing or of his preference, nor was it an honest reflection of who he was. He was a quite, soft, and sensitive person. This is how I hope he is remembered.
Services for Mike​ will be held Monday, October 12th at 6pm.
Romero Family Funeral Home - Lakewood
1805 S. Sheridan Blvd.
Lakewood, CO 80232
+ Read More
Update 2
45 months ago
Share
Friends and family please join for Mike's service in New Mexico. The service will be at 11 AM at Mount Calvary Assembly of God in Mora, NM. With burial to follow at El Rico Cemetery in Chacon NM.
+ Read More
Update 1
45 months ago
Share
Services for Mike​ will be held Monday, October 12th at 6pm.
Romero Family Funeral Home - Lakewood
1805 S. Sheridan Blvd.
Lakewood, CO 80232
The GOFUNDME has almost reached it's goal, and any money raised above our goal is also going to Mike's parents. The family is extremely grateful and expressed to me their appreciation and love for all of those who have donated. Here is the official link if you wish to donate:
https://www.gofundme.com/j1hmr4
+ Read More
Read a Previous Update
I dated Mike for a couple of months in early 2012. He really was a funny, and sweet guy who was plagued by his own drinking and his failure in being able to quit. At the time I was an addiction counselor and we subsequently stopped seeing one another because I couldn't sit by and watch as someone so talented killed themselves with booze. I didn't know Mike long, but I do remember him fondly and was really sorry to hear of his recent passing. :( My sympathy to his family.
+ Read More
Thank all of you beautiful souls so much. Thank you for giving Michael so much love in life and in death.
+ Read More