interBLOK FieldTrip
$1,205
of $3,200 goal
Raised by
13
people in 33 months
Hello interBLOK Supporters!
We are excited to partner with you again on GoFundMe. Last time,  you helped us launch our maiden voyage down to Mexico for a month long research trip to Door of Faith Orphanage. Watch the video below to catch up on all the action from the last trip, and what we hope to accomplish moving forward!
Our goal is to bring power to people. The interBLOK PowerTower does just that. Now, more than ever we are presented with an opportunity to help provide for the orphans of Mexico. We must go to them, if we can not bring them here.
We also serve the purpose of recycling through the  surplus of shipping containers placed all over the world. All containers, materials, and labor are sourced locally so we can stimulate the economy and create jobs.
Along with shipping containers, our system also repurposes IBC water containers from the food industry allowing us to close the loop on two items that are currently sitting in shipping yards by the millions. 
Our prototype has been working full time for over a year at a new hospital build site, and we recently just placed a PowerTower at our first orphanage project. We hope that both our partners will be able to officially open their doors within the year.
In 2017 we seek funding to tell new stories and explore future partnerships in Mexico, we will also be slowly upgrading our systems on our current projects as they grow. 100% of your donation will go straight to the field. There is much work to be done.
Let's see a need and fill it,
The Miller Boys 
www.interBLOK.org
Extra Details Below
Over the past two years interBLOK has been working in La Mision de San Miguel, Baja California, Mexico to develop an off-grid water and power processing facility out of a shipping container. This machine creates a reliable, powerful, and affordable alternative to overpriced under-delivered government or "grid" utilities.  We call it The PowerTower.  Often, rural areas in developing countries do not receive the same infrastructural consideration as the bigger cities. This leaves them "out to dry" without water or power, during difficult times of the year. This is due to drought rationing, faulty systems, poor weather, and redirection of resources to growing cities. While we were staying in La Mision, the health clinic that we now work with did not have running water for almost 10 days.
As we have developed this new product we have realized it can be used almost anywhere and brings immediate and lasting value to our partners in the field. Our goal is to provide 10 PowerTowers in 2016. We have spent time in Mexico, developing relationships with local grass-root front liners, business owners, and community leaders in order to design the best product to meet their short and long term utility infrastructural needs. We have now developed our process for how we design, source, and create the solutions that are needed in a particular area. Our aim is to replicate this process with further funding and time in the field developing partnerships.   
The time spent in Mexico has been very rewarding. Our working prototype is being used by our first partner, Siloe Ministries in Santa Anita, Baja California, Mexico. They have been providing family and dental health care and education for the rural communities of Santa Anita, La Mision, and orphanages in the surrounding area for the last 6 years out of a 2 room makeshift doctor's office under the local church. They are bursting out of the seams there and have recently acquired a property down the road from the orphanage we were staying with. They had an architect and contractor on board but did not know how they were going to get water to the site in order to start construction. They also had supplies and tools waiting to move on site but lacked secure storage opportunities. They do not have access to the grid, and are not allowed to drill into the groundwater for a well because despite their nonprofit status, they are technically a business. 
The container is supporting 2,500 gallons of water in 10 repurposed IBC totes that we purchased locally. The gravitational water system is meeting their needs on site in regards to mixing concrete for their build and storage for their tools. Once the build is complete we will convert it into the reservoir, heating, purifying, distribution, and pressurizing system for the health clinic. This is all made possible by the properties of the shipping container. It's strong enough to handle the nearly 30,000 pound load on top while leaving the inside open for storage and the utility control stations.
+ Read More
Update 1
31 months ago
Share
I wanted to send a follow up thank you to all who contributed to this last campaign! The FieldTrip was very fruitful. We were able to identify 5+ orphanages / group homes who are in need of a PowerTower. We believe we have found our first new partner of 2016 and hope to provide a PowerTower along with onsite volunteer housing. There will be more details to come in regards to this next project.

Today we celebrate our official first birthday as a company. We are so blessed to have your support, prayers, and kindness throughout this journey. We couldn't pursue interBLOK without you.

Sincerely,

Alex and Graham
+ Read More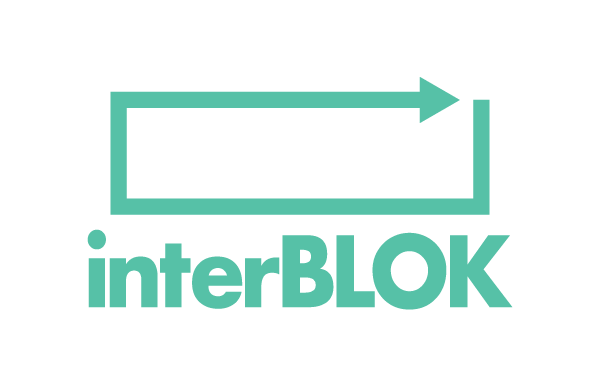 A
interBLOK
campaign
Be the first to leave a comment on this campaign.