Imagine A Palm Tree...
£5,980
of £5,000 goal
Raised by
49
people in 16 months
"I can't make love to you unless I imagine a palm tree"

                                                                                    Lawrence Durrell
                                                        The Alexandria Quartet, 1957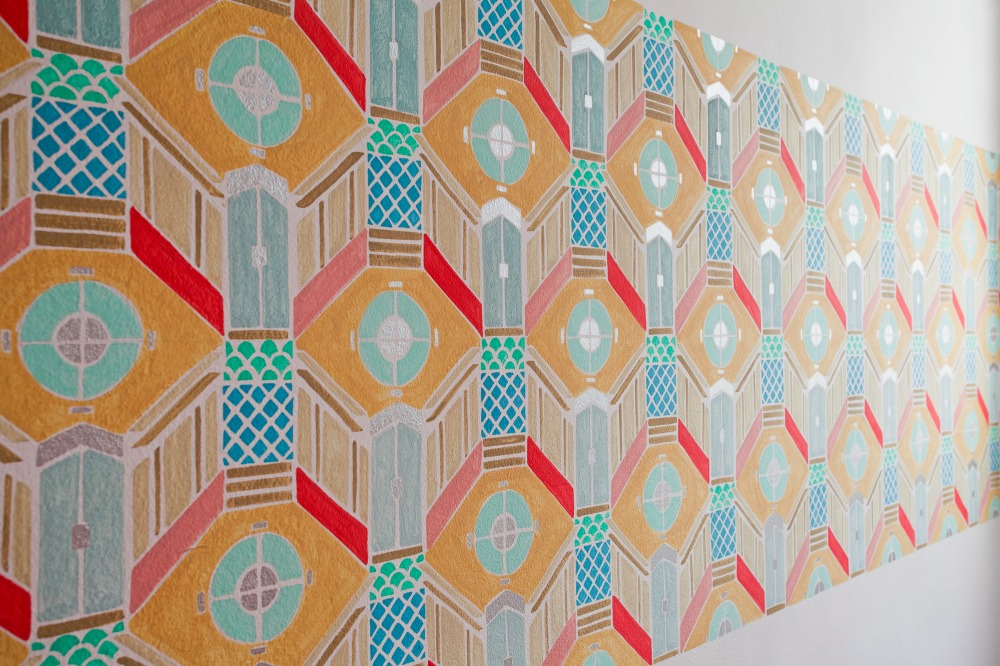 Hello, my name is
Navine G. Khan-Dossos
 and I am an artist. Mostly a painter.
You can see lots of my work on my website
.
I recently moved to Athens, where I am now working on a project with the
Benaki Museum
: 
Imagine A Palm Tree...

                                          ...but I need your help to support it.
Since arriving in Athens I have heard a curious story, told and retold in different ways. It is about the removal of the palm trees from the urban landscape of Athens as a way of visually 're-orientating' the city towards Europe rather than the Middle East. This urban legend has been told to me three times: once as happening at the end of the Ottoman Empire's hold over Greece, the second time at the end of the Second World War, and the last at the time of the Junta in the seventies. I'm still trying to work out if any of these different versions are true...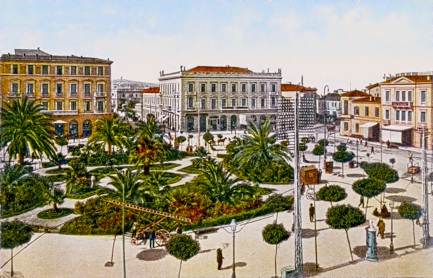 Imagine A Palm Tree 
will be a series of events framed by a floor-to-ceiling mural covering the walls of the top floor café at the Benaki Museum's Islamic Art Collection in the centre of the city. 
The top floor of the museum has been closed for the past year as a direct result of the financial crisis. The aim of the project is to bring life back to the space, encourage new visitors and provide the setting for a series of events reflecting on European and Islamic art, and the position of Athens between these two worlds, now and in history.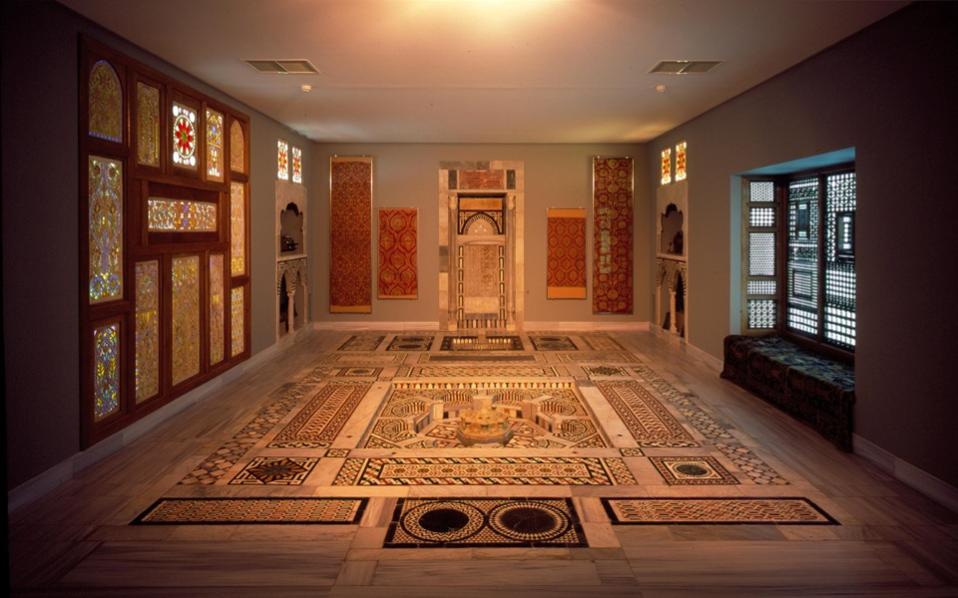 The Benaki Museum's Islamic Art Collection is a rich trove of objects and artworks relating to this history. It seems vital in this moment in time to encourage more people to explore these works and engage in dialogue around it. (And the café terrace has wonderful views over Athens - you should come visit!)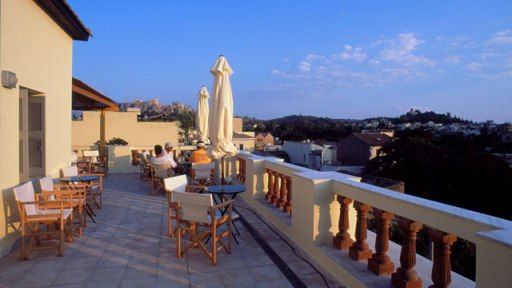 For myself, the Benaki offers the opportunity to paint on a huge scale in a public space, and this is my chance to really challenge myself and do it. In my previous projects at
Leighton House in London
 and
Witte de With in Rotterdam
 I worked in public to engage with visitors and I want to take that practice even further in Athens.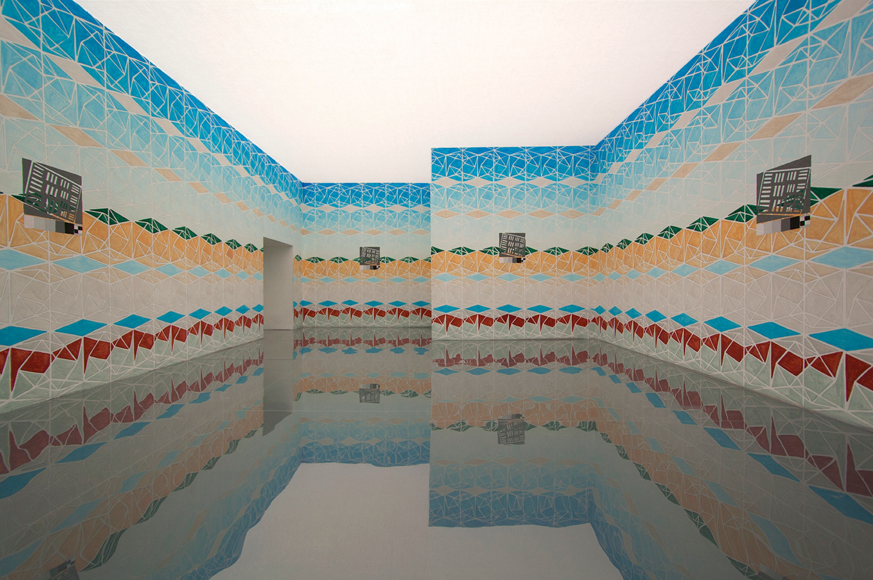 It could be something like the above -
a project I worked on earlier this year
 with
Probe
 in the Netherlands. The mural at the Benaki will fill the whole space in the same way, and will surround the viewer with colour, light and pattern as they walk into it. It could also look more like this:
I just feel the Athenian palm has suffered for long enough: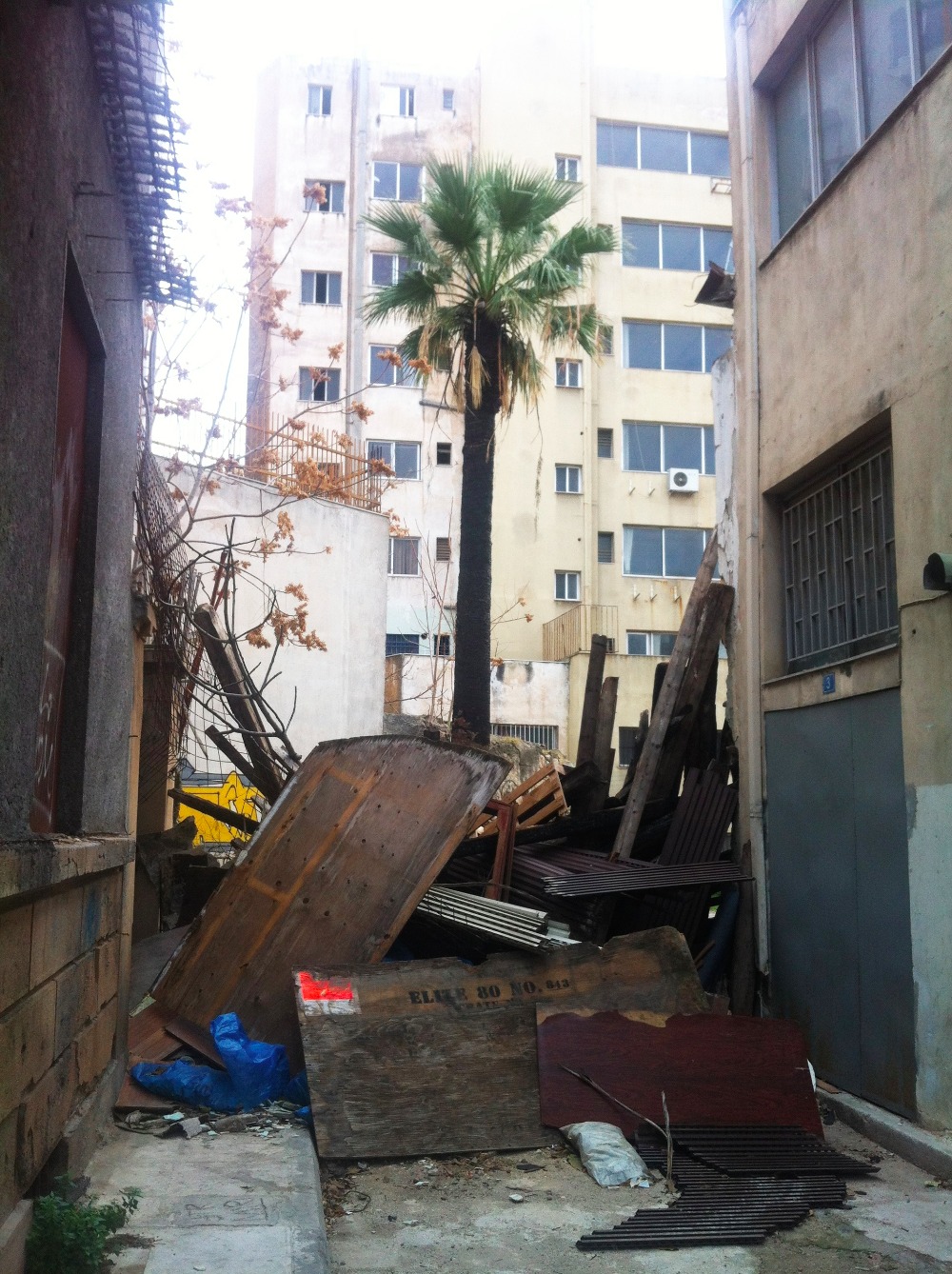 Imagine A Palm Tree means a great deal to me, and in a time of crisis in Greece, where budgets for cultural production have been hit hard by the financial crisis, artists and institutions rely on the support of those who love the arts and believe in the importance of dialogue between culture and society, and between different histories and traditions. Imagine A Palm Tree 
will be a culmination of my research into the cultural and political symbolism of the palm tree in Athens and Greek culture, and in Oriental painting and decoration. The project will reflect on my own experiences in the city and those of visitors, as well as my research on the ground. (I've aready started a blog  documenting my visual research, including snaps of every palm tree I find.)
The mural installation will take several months to paint, beginning in January 2016, and be open to the public until September 2016. During this time, we will use the café as a project space to welcome new audiences, run a series of events, talks, and workshops with local artists and schoolchildren, and bring new visitors to the museum. 
The money I am looking to raise is to fund materials to make the work and to run a series of events during Spring and Summer of 2016. The main costs facing us are:
- £800 for extra staff to cover the space and events
- £800 for paint and materials (it's a lot of walls!)
- £500 to support speakers who contribute to the events
- £500 for maintaining the café space
- £500 for a documentary publication, posters, flyers and other communications
- £500 for A/V equipment for events
- £400 for scaffolding (I'm not that tall!)
- £400 for my costs (£10/day for 8 weeks installation)
- £200 for photography
- £400 for fund-raising costs (GoFundMe will take 6-8%)
You can get involved by donating, and, as you can see below, there are
REWARDS
! All those who donate will be thanked in the publication (unless you want to remain anonymous) and  you will recieve updates on the project's progress. 
Every little bit will make a huge difference to what we can do, so please dig deep and make Imagine A Palm Tree... happen!
+ Read More
Update 1
Posted by Vanessa Hodgkinson
15 months ago
Share
I've almost hit the campaign target! I'm overwhelmed by the generosity of everyone involved. Just a quick note to say that any funds raised over the target will go towards adding more events to the planned programme and furthering the reach of the project! So don't feel you've missed the boat if you haven't gotten round to it yet....
+ Read More
Be the first to leave a comment on this campaign.