IGDN Metatopia Scholarship (2016)
$2,160
of $2,000 goal
Raised by
42
people in 9 months
Hey there!
We're the
Indie Game Developer Network
, a collection of 60+ small press designers who support indie game developers making, publishing, and promoting fantastic games. The IGDN brings together a wide variety of developers–-including pen and paper, card game, and board game designers-- to share resources, sharpen ideas, and take collective action.
For the past two years,
we've administered a Metatopia Sponsorship
 to expand the diversity in the indie tabletop game community. In essence, we bring new designers to
Metatopia
 , securing a badge and a room for them and paying their travel costs to make it affordable to join the largest gathering of tabletop game designers in the country.
Our Previous Scholarship Recepients
In 2014, we sponsored Sarah Richardson, a designer who had never been to Metatopia before but had a number of exciting projects that we thought deserved more attention, including her game
Bluebeard's Bride
.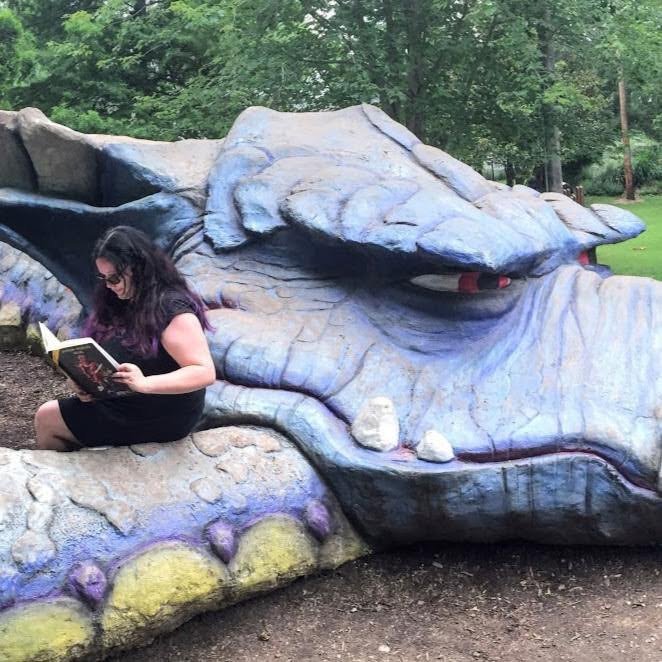 Here's what Sarah had to say about the experience:
"I went there with a sense of feeling exposed but left feeling pretty comfortable. And apply for the IGDN scholarship! I honestly thought I had no chance of winning. I figured there would be someone with more experience, better games, something. A real game designer, if you will, but that was nonsense. I had a game to playtest, and had an incredible experience."
(You can read more about Sarah's experiences via her post on Women Write About Comics:
http://womenwriteaboutcomics.com/2014/12/05/con-diaries-metatopia/
)
In 2015,
we sponsored a total of four designers
: Alex Helm, Kimberley Lam,  André La Roche, and Jay Sylvano. In fact,
we raised over $1,000 on GoFundMe
 to help make the scholarship a reality!
Like Sarah, these designers also had an amazing experience connecting with like-minded creators and playtesting their games. Here's what a few of them had to say:
Alex Helm:
"Metatopia was an amazing experience. I was able to playtest my game with other designers and get great feedback. I also got to meet people from across the industry and gain a lot of confidence as a designer. I'd recommend this opportunity for anyone!"


Kimberley Lam:
"Metatopia was a fantastic experience for me. I strongly encourage folks to apply for the scholarship. Not only does it alleviate most of the financial costs, it also comes with a network of experienced designers to provide support and guidance. When I arrived, I was nervous and uncertain. I was met by a diverse and welcoming group of people. They gave me insight, inspiration and mentorship, and I acquired solid feedback on my game. By the end of the weekend, Metatopia had become an event I wanted to attend regularly."
André La Roche:
"Metatopia was an amazing experience to meet designers from across the gaming industry. Everyone I met was incredibly supportive and passionate about not only their work, but helping others to deliver the best designs possible."


Jay Sylvano:
"Going to Metatopia I was able to learn so many new things about game design and gaming communities. I met many of my indie game heroes, found a diverse network of support within the community and made lots of friends from all over the country. I'd very much encourage people to apply and use the opportunity to tap into all the great resources this will make available to them."
We Want to Do Even MORE This Year
For 2016, we'd like to expand our efforts (again!) to bring more marginalized communities to Metatopia. We've worked with Avie and Vinny at Double Exposure to secure even more badges and more rooms for folks, and we're partnering again with Games to Gather (and new partners BigBadCon, Ottawa Story Games, and ABQRPG) to expand our reach and bring a whole cohort of designers to Metatopia this year.
But we need your help. The IGDN is happy to fully sponsor one applicant, but we need to secure additional funding to reach our goals. 
If we can get $1,000 of funding, we'll be able to send four new designers to Metatopia... same as last year. A solid start!
But if we can get $2,000 of funding, we'll be able to send eight new designers to Metatopia this year: four selected from our traditional application and four directly from our partner organizations across the country.
These new designers will get to playtest their games (and network with designers new and old) at one of the best conventions in the world for game design. They'll get to experience all of Metatopia, and they'll walk away with new ideas, connections, and skills that will help them succeed in our industry.
Join us and make this year's scholarship program better than ever! 


100% of funds donated go directly to bring designers out to the convention. The application will open on August 15th, once we know more about how many 
If you don't know how much to give, here are some suggested donations:
$25 pays for a checked bag on a long-distance flight.
$50 pays for one night in the hotel for one designer.
$100 pays for a lunch for the whole cohort.
$150 pays for a designer's entire hotel stay.
$200 pays for half of one designer's travel.
$300 pays for hotel rooms for two designers.
$400 pays for one designer's complete travel.
Applications for the program will go live in late August, once we know how much support we have this year and how many designers we will be bringing.
Thank you! Your support is making great things possible!
+ Read More
Update 1
Posted by IGDN IGDN
7 months ago
Share
Wow. With nearly two months still to go, we crossed our $2,000 donation goal TODAY!
Huge thanks to all of you for your help getting us to this goal. When we started this program back in 2014, we never dreamed it would expand to reach so many minority designers. This is amazing!
A special thanks to the ONE SHOT Podcast network who matched donations last week and contributed $400 to the campaign. THANK YOU! (You can check out their awesome Patreon campaign here:
https://www.patreon.com/oneshotpodcast
)
Since we've got two months of fundraising left to go, we're working with Metatopia to set some new goals and bring even more designers to the convention. We'll have more information this next week about the next phase, including the launch of the application process!
THANK YOU!
-
+ Read More
Be the first to leave a comment on this campaign.