Housing for my Mother (Camper)
$6,010
of $5,500 goal
Raised by
158
people in 34 months
Many of you don't know this, but my mother is homeless.

She has dealt with unstable housing for more than twenty years, and for the last six years, she's been completely homeless. So, I'm trying to raise money to buy my mom a camper trailer to live in.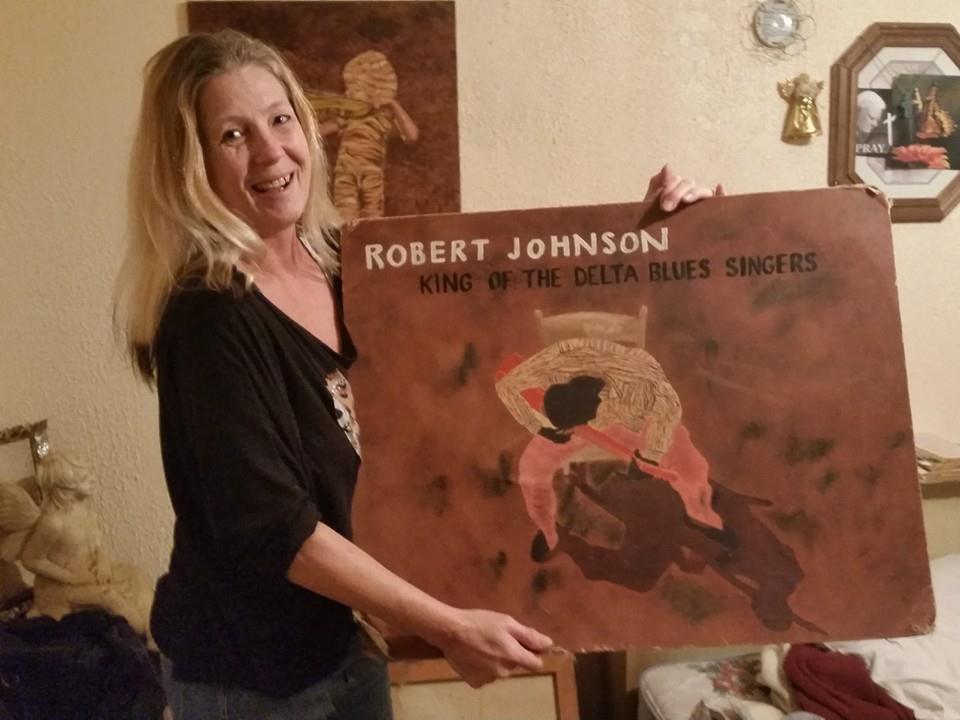 THE ISSUE:

It's been a long and difficult process  to come to the decision to crowd-source this and make this information public. Even now, I feel exposed to be asking for help in this way, but over the last few years,  I've tried and  exhausted all of my other options, and although I was able to get her some basic assistance (Medicaid), my mom is still homeless. 

I've spent the last two years dedicating large amounts of time to attempting to help her recieve public assistance, case management, and housing. She lives in a very rural area in the Southern Midwest, and there are very few resources available for people dealing with financial, physical and mental health issues. There are no homeless shelters in the county. One was supposed to open this year. I was in touch with the founders , and planning on assisting the shelter with receiving grants, but because of various barriers, this shelter never got off the ground. A shelter in the area is definitely needed. The nearest one is in a larger town more than 30 miles away, (and requires people to attend church services to stay there). My mom has no supports in that area, is unfamiliar with the town, and as there is no public transportation in the area, she would be very isolated. On top of this, for her, a shelter would only be a temporary solution.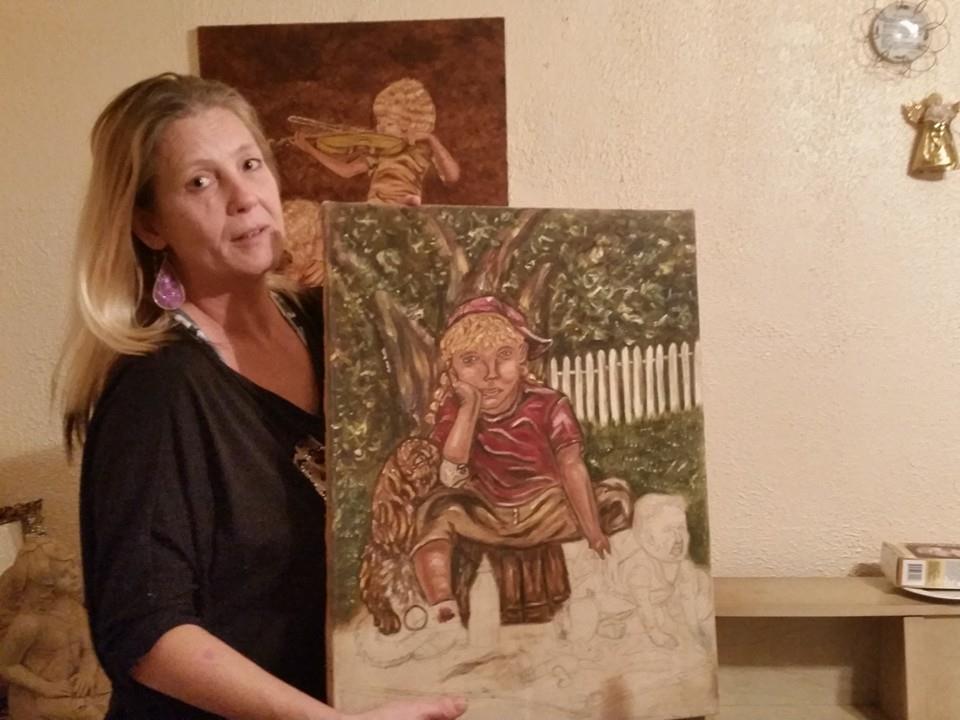 WHY HELP IS NEEDED:

I 'm a fiction writer and nonprofit worker, and don't have much expendable income. A few family members and I will put what we can into this, but it's definitely not enough to cover the cost of a livable camper that can be a home in the winter, which will be coming soon. I don't know how she will fare through another winter struggling every day to find a new place to sleep at night. Over the last few years she's had multiple bouts of pneumonia and bronchitis, broken her jaw, endured a serious infection in her thumb, and was bitten by a snake while sleeping on a covered porch.

I'm sure many of you are wondering WHY she is homeless. One of my hesitations about asking for charity was that I (and she) do not feel comfortable laying bare every detail of the life circumstances, personal struggles, and yes, also, choices that have culminated into this situation. If not knowing her full story makes you uncomfortable contributing to this, I totally understand. What I will say is, because many factors including complications from various types of health issues, and stigmas associated with them,  my mother has not been able to work in years. She has recently been denied disability, and we' re in the process of appealing. We're also currently in the process of attempting to get her into public housing, but even if she qualifies, the waitlist is backed up more than a year. She has no real income, and no credit, and she can't afford to buy a camper trailer on her own. She lives on anywhere from $20 to $200 a month, by selling her paintings and mirror etchings to local establishments and residents. Because she has nowhere to keep her art supplies right now, it's difficult for her to even do this. 



PURCHASE OF A CAMPER TRAILER:

Luckily, my mother has a relative who, while they are not able house her in their home,  have generously offered to let her live on their land and assist with ongoing costs of electricity and water. She just needs something to live in. A camper trailer is an affordable, long-term solution. 

Livable, insulated campers range anywhere from $2,000 to $30,000 and up. The more money we raise, the better the quality of the camper home we'll purchase. Here are some links to examples of  different sizes and models of camper trailers, representing a wide range of prices and quality, and amenities such as stove, bathroom, shower, etc.) :

Basic, used $2,000 Camper (some repair needed)

$7,000- $9,000 Camper (good condition; the campaign goal is this level) 

Another example of the $7,000 to $9,000 range


Newer Camper with Multiple Amenities  ($30, 00 0....  the goal is actually lower to mid-range priced,  used campers )


YOUR GIFT:

For those of you who do feel comfortable contributing, please know I will be handling the purchase, personally. The money will go toward the purchase of the camper, primarily, as well as travel to buy and move the camper and assist with set-up, possible purchase of basic insurance, bedding, and dishes, etc.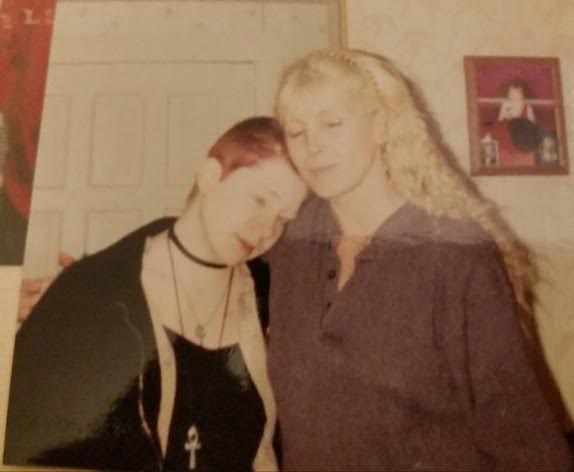 Your gift will allow my mother to have a stable place to live for the first time in many, many years, and also give me and  my  family some peace knowing she has somewhere warm and safe to lay her head each night . We would be very grateful for any contribution; $5, $10, (the cost of a cocktail) $20, and up; really, whatever you can contribute. And if you can;t contribute, sharing the link goes really far. 


Respectfully,


-Chavisa

 
UPDATE (10/06/2015):


I realized today how long it's been since I cried for some reason other than being sad or being in pain.

Today I cried because I felt grateful, and relieved. I'd forgotten that actually happened, other than in commercials.

I was able to get in touch with my mom this morning, and told her what we have raised so far and she said to say, "Thank you all for this from the bottom of my heart. This is a dream come true. How can I tell them thank you? "

GoFundMe doesn't allow the goal to be set as a range, but as we want to get a good low to early mid-range price used camper, with what we have already raised, we are definately going to be able to get SOMETHING! The amount of money raised in just one day will allow us to buy already an older used camper, at least. The goal is $7,000 because I would like to be able to get something that will defiantly have all the basic amenities for living (stove, fridge, bed, bathroom), not need repair, and be insulated. But as of today, I am sure that my mom will have something, (even if it needs a little fixing up) by winter.

Thank you.
+ Read More
Be the first to leave a comment on this campaign.