Hope for Millions with Brain Injury
$1,415
of $20,000 goal
Raised by
12
people in 25 months
Would you care for the opportunity to send a message of hope and encouragement to a few million people who live daily with their brain injury, who live below their potential, whose dreams have been dashed, like Tina?
I have created a crowdfunding campaign called "Hope For Millions With Brain Injury." It's about a pilot research project. The main point for the necessity of this research is that what you think affects the brain and so, when properly trained, the brain will recover.
Here's Timmy's story:
Research requires funding. Millions like Tina and Timmy have been waiting for research that treats the brain directly. Millions are also looking for something that is easily accessible to them . Therefore if you would donate to and share this campaign with your friends and family, you would be helping millions of earnest people return their brain power.
So thank God that you're actually living life with a sound brain and that you can go and do as you please. These people can't. But they could with the help of badly needed research to help rebuild their damaged brains. Help them to become productive members of society again, just like you. Donate now.
A concussion is considered to be a mild TBI. However the aftermath of many concussions is NOT mild.
According to the Centers of Disease Control and Prevention (CDC), 1.6 to 3.8 million concussions occur in sports and recreational activities every year. However, these figures are probably low because many people either don't know they're concussed or they don't seek medical advice.
The CDC estimates that every 15 secs, one man, woman  or child has experienced a TBI.
Researchers say that 20 to 65% don't recover from their concussion within a year. Many never do.
Watch Nathan tell his story:
It's not just hockey players, soccer players or football players at risk. You can step out of a car and hit your head against its door jamb. You could be walking down the street and get hit by a flying object. You could slide on ice, fall backwards and hit the back of your head (that's what happened to me at age 7 - I got a concussion).
Anyone, at any time, anywhere can experience a concussion!
Please take advantage of the rewards I've designed to educate, inspire and potentially help you! Please donate now.
If you've ever been in the personal blogs of Post Concussion Syndrome (PCS) sufferers or read the entries inside TBI forums, you get a real sense of sadness, hopelessness and fear. Fear of never being able to return to their once active and vibrant lives.  Fear of letting down themselves and their families. Many are unable to work. This just adds more to the tragedy.
Something that really shocked me recently is the fact that
there is NO research that has shown that total complete cognitive and physical rest is effective as a treatment for acute concussion.
I bet this accounts for the 20 - 65% who do NOT recover from their concussion! I've been skeptical about do-nothing "treatment" for some time. But now my suspicions are vindicated. Cocooning, regardless of the age of the person, is either a waste of time or makes symptoms worse!
The brain isn't any different from any other part of the body.
Please take advantage of the rewards I've designed for you! Please donate now.
We have a mountain of research in brain science. Over more than 25 years, we know so much more about the brain. We can CHANGE the brain. It's called brain plasticity (neuroplasticty).  But little of this research is being APPLIED.
Because every person with a concussion can have different symptoms, it doesn't fit into a neat box. Conventional doctors find that daunting. That's why we need to create a healing process that caters to a person's needs.
It just so happens that what we learn about the human condition in Classical Chinese Medicine dovetails perfectly with modern brain plasticity. We naturally take into consideration individual needs. I have modern techniques that I discovered and developed in my clinical practice over more than 10 years.
Candidates for the Research Project
By the way, I'm also looking for the right candidates for the research project. Two groups of 5 people will complete the course.  Then at 6  to 8 weeks, the two groups switch roles. The first group will be monitored and will no longer get active treatment.
Why This Research Project Is Important!
There is one single fact that is true about treating PCS.
There are few published data on effective treatments.
Most research about concussion deals with diagnosing and understanding it. There is very little research being done on what works as treatment and that is why this pilot research project is needed today. What there is is just a hodge podge with no concrete steps. My research project offers a step-by-step comprehensive healing process. This study is a huge first step.
Please take advantage of the rewards I've designed to educate and inspire you! Please donate now.
About Dr. Joanny
I am the author of 3 books, including the international Best Seller
Heal Your Concussion: How to Quickly and Effectively Get Back in the Game
and an international leader in Chinese Sports Medicine & Psychology. I am the founder of Extraordinary Sports Medicine. I've appeared in the USA & Canada on FOX, NBC, CTV, & Global TV. News outlets including ABC, CBS, The Boston Globe, and the Miami Herald have quoted my clinically proven views on the diagnosis & treatment of concussions. I've spoken at Brain Injury Canada Conferences and other venues.
I was a practicing Professional Engineer when I got a cancer scare. Stunned and angry, I felt betrayed because I thought I'd done everything to prevent disease. Things turned around when I looked deeply at my life and realized how unhappy I was. I made a decision. I stopped being a victim. I left my full time position and began to contract my services. Later I looked for meaningful work that aligned with my values. After 24 years as a practicing engineer, I went back to school to study Traditional Chinese Medicine (TCM). That was where I found out why I had the cancer scare.
Years later, as a TCMD and Registered Acupuncturist, I developed a comprehensive healing process that gives people their desired results. I realized that to truly heal, the spirit must be engaged. I became intrigued by concussions when Sidney Crosby of the Pittsburgh Penguins got his concussion on January 1, 2011 and took 2 years to recover. Then I was shocked in late summer of 2012 when my own grown son came to me after he suffered a severe concussion that blinded him. Using my process, he recovered fully within two months with no relapse, no headaches, no depression & never missed a day at work. It's been more than 4 years!
Why Am I Doing This?
Let's not ever read a tragic story like this again!
Budget
Here's my budget in rounded Canadian dollars (keeping in mind that I have to convert some items from USD to CAD):
Upgrade computer equipment and software: $2900
Course platform and membership site: $1500
CNS Vital Signs online cognitive tests: $1900
Biostatistician (part time): $1900
Virtual assistant (part time): $800
Health Research Ethics Board of Alberta Fee for Clinical Trials: $3000
Selection of ten candidates: $1000
Course materials, prep, teaching: $7000
Because this is a pilot online course for brain training, a new desktop computer with improved RAM and hard disk space is required to allow for several applications to be open at the same time. This will replace 6 year old aging technology. A biostatistician will be involved right from the start of the project for course design before it begins. He or she will assist with data gathering and analysis and report writing throughout the course. The hiring and participation of a biostatistician is vital for correct execution of the project. The online course materials must be gathered and put together before each weekly presentation. There will also be weekly personal 10 minute one-on-one laser consultations between each participant and the doctor. Online CNS Vital Signs tests and Quality of Life questionnaires and also PCS symptoms questionnaires will be administered a total of 4 times throughout the research project. This is how data will be gathered for the research.
What We'll Do in the PIlot Research Project
We will measure quality of life, cognitive and PCS symptoms three times throughout the course: establish baselines, mid-way through the course and at the end. A key member of the families will also do the quality and PCS tests since they often notice changes first. The biostatistician will work closely with me to help design the course, identify appropriate outcomes, and do the data gathering and analysis. I will design the course, put together the materials and teach it on a weekly basis.
The Brain Training sessions I've designed have been successful in treating dozens of clients including my adult son. We have reason to believe that this method can be used on other clients, but to confirm this we need to do this research study.
Please take advantage of the rewards I've designed to educate and inspire you! Please donate now.
Endorsed by
"Dr. Joanny is a brilliant physician who is pioneering the treatment protocols for those who suffer with PCS. Her research will hopefully influence current practitioners with standards of care and help improve the quality of life for those afflicted with this syndrome. I endorse her research and look forward to hearing the results."
James Miller, LPC
Licensed Psychotherapist and host of nationally syndicated podcast Lifeology
"I enthusiastically endorse Dr. Joanny's crowdfunding campaign to fund clinical research for post-concussion treatment. The sad fact is that research that helps us understand how to get people well again with a minimum of cost and effort, no longer tends to be funded. This is because Big Pharma and Big Medicine tend to be driven more by potential for big profits, than by the potential for more quickly and easily getting people well again. They have little interest in funding studies that test treatments that allow people to recover quickly and thoroughly, because healthy, fully functioning people are not a profit center for them. In contrast, Dr. Joanny, who has had unusually good success in treating concussion, including with her own son, is passionate about running these clinical trials because she cares deeply about people actually getting the very best post-concussion treatment, which is not what is widely offered as the current standard of care. This clinical trial is an important step towards creating the shift needed for all people who suffer a concussion getting the best care possible."
Barbara D Allan
Author of the bestselling book, Conquering Arthritis
www.ConqueringArthritis.com
What a fantastic program. I am excited to endorse Dr. Joanny Liu and her program, and have no doubt that this will change lives and make a tremendous difference!
Dr John DeGarmo
Leading Expert in Foster Care
The Foster Care Institute
"Dr. Joanny Liu practices comprehensive medicine that seeks informed answers and evolved treatment options beyond the current reductionist methods in conventional medical practice. It's time to use more insightful and evidenced based understandings and proactive treatment protocols for management of head/brain injuries. This utilitarian research project encourages a more accurate, more positive prognosis for those suffering from either acute or chronic brain injury."
Dr. Charles Parker, Child, Adolescent & Adult Psychiatrist
Host: CoreBrain Journal - To Change Your Mind, Details Matter
American Psychiatric Association, Certifed For SPECT Brain Imaging - NRC
Gratitude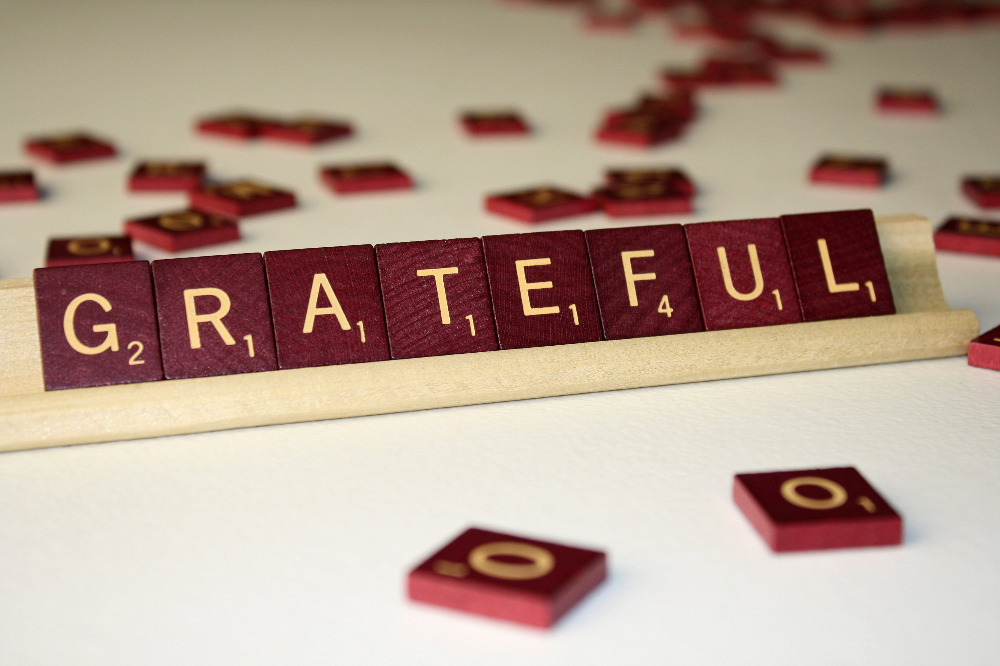 With your help you will help countless others get their lives back - maybe it's someone you know or love. Maybe it's you that's suffering right now from PCS.  I am grateful that you are here to make a difference, because it's not just about one single life. It will improve the lives of their spouses, children, siblings, parents, team mates, employers and employees.
It's about hope. If there is no hope, there is no healing. This is the brain we are talking about so we have to think differently to heal the brain!
In exchange for your generosity I will keep you up-to-date on the progress  of candidates during the online brain training. I will also send you the full report of our findings at the end of the project. We'll share the journey of hope and empowerment to take control of one's brain and therefore, life. At last! Please help change lives. Please help save lives. Let's do it together. Please share with your friends. Please donate NOW.
Please take advantage of the rewards I've designed to educate and inspire you! Please donate now.
Thank you!
Save
Save
Save
Save
Save
Save
Save
Save
Save
Save
+ Read More
Be the first to leave a comment on this campaign.