Save the Abused Starving Horses
$36,616
of $50,000 goal
Raised by
419
people in 48 months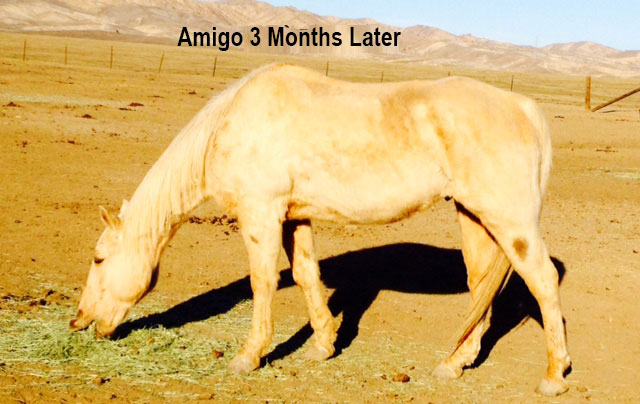 Equine Rescue Center In Crisis: $50,000 Needed To Keep Our Doors Open.
I founded the Equine Rescue Center in 2009 and since that day my partner and I have devoted our lives to saving horses from slaughter. We take in the challenging young horses that others turn away, patiently working with them so that they get the 2nd chance they deserve.
We also take in the older horses that have been thrown away like garbage and left without food or water. Horses that undoubtedly carried many a rider on their first ride. These older horses are provided with sanctuary, a place to live out their golden years with comfort, dignity and love.  After our younger rescued horses have been rehabilitated they will be adopted into a "forever home" where they will recieve the care and love they deserve.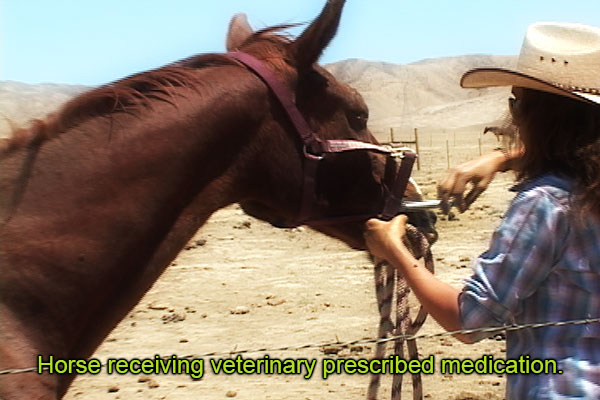 This work is rewarding and we are honored to be doing it, but it is not easy. When you care for some 80+ horses on any given day there are always fences to fix, emergencies to respond to and a seemingly endless number of horses that need help. While trying to meet these critical needs the hay bills keep coming. Often the day is split between working to help a frightened horse and figuring out how to raise funds for this month's expenses.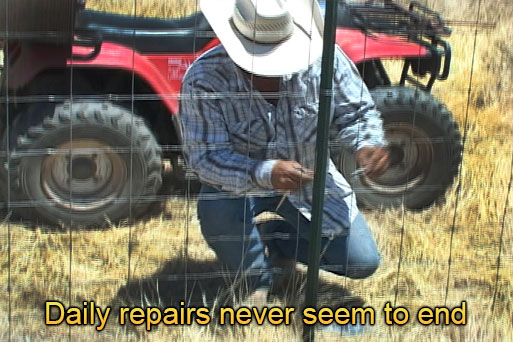 But at ERC we don't know the meaning of the word quit and so we happily give all of ourselves to this work every day and we will continue to do that, and without receiving a salary.
But we're now facing a challenge that we simply cannot solve on our own.
We need to come up with $50,000 within the next 60-days. If we cannot meet this challenge, ERC will be forced to close our doors and the fate of the 85 horses that have found refuge with us is uncertain at best.
But, if we meet this challenge, The ERC will be able to move foward with its long-term goals and will have the opportunity to actually own – not just lease – the land used for the rescue center. Not only that, the land owner is working with us to install an irrigation system so that we can grow our own forage (cutting our hay bill in half!) and will carry the loan for us.
The stakes could not be higher friends.
If we fail, these horses are lost and the critical work that ERC does will end. If we succeed, our horses remain safe, our work continues and we will be on the road to securing a permanent home for ERC and the thousands of horses that we will help in the future.
$50,000 sounds like a lot of money. But not if we have enough people standing behind us. We made a silent promise to every horse that walked through our gates that they would never be abused or neglected again, and that they would never take the terrifying journey to the slaughter house.
Please help us keep that promise.
I am willing to work every day, without pay, to save these horses and give them a 2nd chance. Will you help me?
On behalf of the horses, thank you!
Monica Hardeman
ERC is a 501(c)(3) nonprofit organization. Donations are tax-deductible to the extent allowed by law.
+ Read More
Update 2
45 months ago
Share
Hello to all our ERC supporters,
I am certain each of you has waited to know the fate of the ERC herd and our future as an organization. First, and most importantly, the ERC horses and I say "thank you"! Thank you for gathering and helping ERC. Collectively, all of you raised 47K for the ERC horses. I am not surprised. I believe the ERC horses have all of you watching over them. You are their guardian angels. ERC is a mere $3k from our $50k goal; I know we can raise this in the weeks to come.
What does this mean for the ERC horses? It means we now have the funds to purchase a portable irrigation system that will allow us to grow our own forage and thereby reduce our hay bill by 50%. The grass will allow the horses to graze and be healthier, and we will rotate the horses throughout several pastures to ensure proper pasture management that will keep our pastures from being over-grazed.
Since I started ERC in 2009, this has been the ultimate goal. I had a vision of horses grazing in their most natural state, living in herds and healing. The irrigation system is the corner stone needed to ensure a solid financial future for the ERC. The ERC will now be able to continue its mission of saving horses from slaughter, starvation, abandonment, euthanasia and animal control. I cannot express the level of gratitude I feel to each of you for believing in the ERC. I promise I will not let the horses down or you!
ERC will be mailing you a receipt for your generous contribution prior to December 4. Please keep an eye out for it. If you do not receive it, please contact monica@equinerescuecenter.org
I have some more GREAT news to share with all of you. In the past, I have spotted what looked like a little fox running in the fields living among our horses. I did some research and discovered it is a Kit Fox. This is not just any Kit Fox, but the endangered San Joaquin Kit Fox. I thought how is it surviving in our dry fields and what does it eat? I did more research and found that its favorite food is the Kangaroo Rat. On several occasions, I have spotted this little rat the size of a mouse that looks like a kangaroo. It turns out the Kangaroo Rat is endangered as well. ERC contacted Partners for Wildlife (PFW) and ERC has committed to implement certain PFW programs that will result in ERC becoming a certified Wildlife Habitat. ERC is thrilled to be able to help endangered animals while keeping with our mission to rescue; abused, abandoned, neglected and slaughter bound equines.
The ERC has been blessed with two inches of rain. The pastures are starting to grow and the horses are enjoying the cooler weather. Gabe and I have been busy managing the horses with the weather change. It dropped to 37 degrees Fahrenheit during the night. Gabe and I have increased the amount of hay and grain to make sure the horses have enough fuel in the furnace to keep them warm. Here is a fact many do not know – a horse generates heat through digestion. Hay is the main heat generator for a horse, grain is not as effective. If a horse is shivering the best way to warm them up, without a blanket, is by feeding them hay. The horse will warm up within 10-15 minutes.
With this wet weather comes muddy and slick pastures. On Monday the main herd decided running full gallop throughout ERC was a good idea. Although it looked beautiful, I was cringing, praying none would have a wreck. They were feeling very good and loving the rain. I watched sixty-three horses buck, rear, play and run. I am bringing in a couple horses (Jez and Ruby) who are slightly limping due to the horse play. I can relate to this, if I ran a few miles at full speed I would be very sore. A week of TLC will help them.
The horses are waiting for Gabe and I to return to them. There are muddy horses that need brushing, hooves to clean, paddocks to muck, medications to be administered, colts to handle and horses to bring in ☺
Again, thank you for making ERC a home for forgotten horses. You are saving horses from abuse, neglect, starvation and slaughter. Together we will continue to build a safe haven and create a legacy!
Happy Wednesday

+ Read More
Update 1
46 months ago
Share
THANK YOU, THANK YOU, THANK YOU!!

We have passed our initial 30-day timeline and we are still here caring for our herd, and continuing to work toward our goal of installing a portable irrigation system because of you!!

So many of you have donated and shared our story. We have been featured on Channel 7 ABC News and word of our needs has spread far and wide causing donations to come in from every avenue putting us closer to achieving our goals. The deliveries of gifts and treats for our residents have been making life at the ranch a little more comfy for our horses.

This is the home stretch in our fundraising efforts. We are so close to becoming self-sufficient and it is all because of kind hearts like yours. Help us hit it out of the park by assisting us in getting the word out. Thank you so very much!

+ Read More
Read a Previous Update