Help the Adventure Girls in Nepal
€34,309
of €35,000 goal
Raised by
412
people in 47 months
Hi, We are Inka Gurung Trollsås from Sweden and Alice Bomboy from France. We're launching this campaign to raise money for our dear Nepali friends badly impacted by the deadly earthquake which hit their country on April 25th. 
The money will be given to the Himalayan Adventure Girls, a NGO launched a couple of years ago by Nepali girls Anu, Sita, Radha, Kamala and others. The NGO is dedicated to encourage Nepali women to participate in the outdoor industry as rafting and kayaking guides and instructors.

Your donations will be used to help people around them in Kathmandu in acute need of food and water. It will also help rebuilding houses for them, for people linked to the NGO and for the Nepali canoeing and rafting community whose they belong to. 

Who are they ? 

Our friends are all Nepali, living in Nepal. Most of them were in Kathmandu or Pokhara when the quake happened. Luckily enough they were safe. But Kamala, a young NGO's member whose family lives in a remote village, has lost her grandpa, her grandma and her uncle. She's still alive only because she was outside at the moment of the quake. Her house collapsed, killing her relatives. All her family belongings disappeared into debris by a minute. Anu, one of the NGO leader, lost her house and everything she owns as well. Same for Radha, whose family house in the Bothe Koshi Valley has been completely destroyed. Inka, who taugh the girls swimming and kayaking a few years ago, has her Nepali family members reporting damaged houses. Every day, we receive news from girls who got canoe training through Himalayan Adventure Girls, from the white water nepali community and from relatives, telling us they lost everything. 
What do they need ? 
With this campaign, we hope to raise money which will be sent to Himalayan Adventure Girls quickly. Right now the girls, their relatives,  friends, neighbors need everything : clothing, food, bedding, shelter, medicines... The conditions in Kathmandu and in whole Nepal is worsening. People face choice between sleeping indoors and risking aftershocks or getting wet and cold by staying outside round the clock, unless they don't have a house any more of course...
Aside from an emergency assistance, a long-term help is much needed. The money will be used to rebuild houses for the girls now involved with the Himalayan Adventure Girls. With your donations, the NGO will also help rebuild houses for our others friends from the white water Nepali community and relatives affected by the quake. 
Why give to this NGO ?
We are totally confident in Anu, Sita, Kamala, Radha and the others girls from the Himalayan Adventure Girls NGO : we know they will handle the donations well and help others in a good way. 
We are so proud of their achievements so far : when they met Inka a few years ago, they learned swimming and then kayaking with her. Soon the girls founded the nonprofit organisation Himalayan Adventure Nepalese Girls to empower Nepali women through sport. Their work and commitment is so important for women in Nepal. A few days before the quake, they organized themselves a canoeing camp with a big group of children from an orphanage in Nepal. 
To know more about them, you can watch a video made last year during a young women training camp with our friends : 
https://vimeo.com/84275919
It must absolutely continue and thanks to your help, it could be possible.
If you want to know more about them, here's their Facebook page :
https://www.facebook.com/himalayanadventuregirls?fref=ts
Please offer our friends your help, talk about them around you and share !
Thanks to all the people caring for them !
Inka & Alice. 
Inka Gurung Trollsås is the owner or Far Away Adventures in Sweden. 
Alice Bomboy is a multimedia reporter from France.
__
At the top : the video was shot during a women training camp held in the Bothe Koshi Valley, back to December 2013. 
Below :
(1) the Himalayan Adventure Girls organized a canoeing camp with orphan kids a few days before the quake, in April 2015.
(2 to 4) pictures of our smiling friends during the women training camp in December 2013.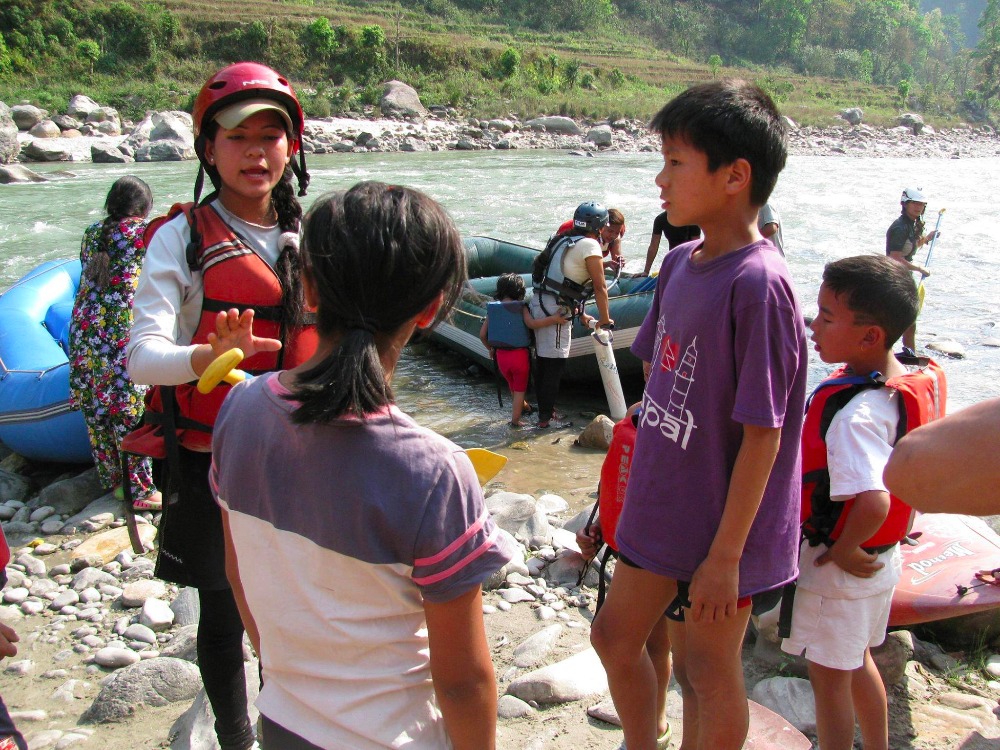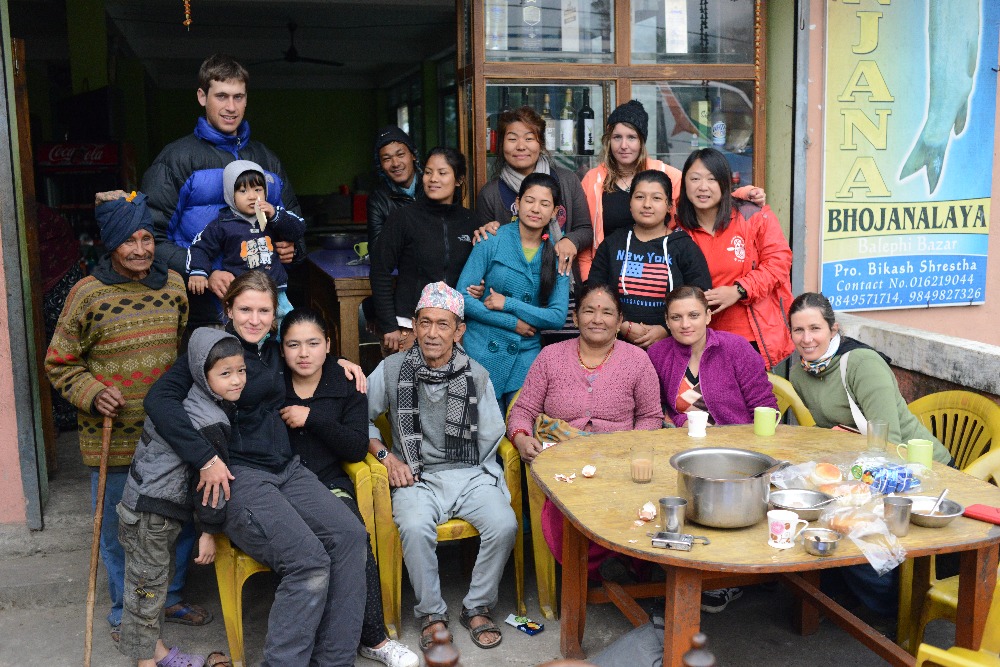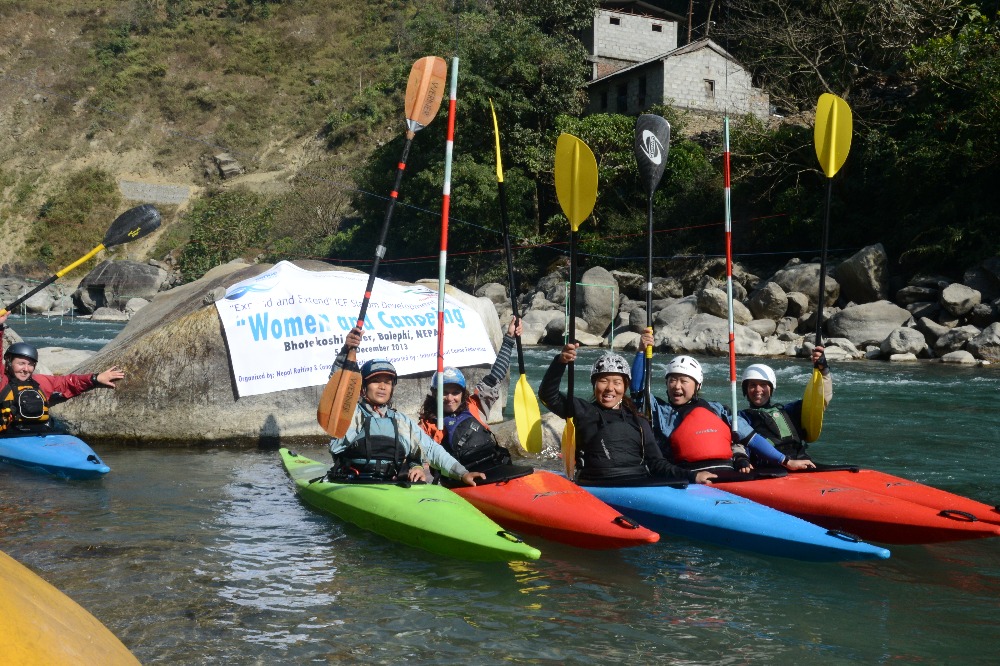 + Read More
Be the first to leave a comment on this campaign.