Love Life Magazine (D.V. Awareness)
$330
of $10,000 goal
Raised by
8
people in 49 months
Love Life Magazine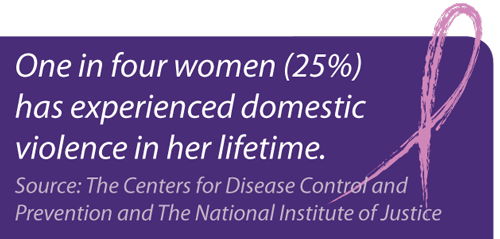 ABOUT:
Love Life Magazine (an online publication available directly to your mobile/desktop device) is a one of a kind application, since it focuses on all things domestic violence awareness, the issues surrounding it, shines the spotlight on those affected by it (survivors and victims with their 1st hand accounts with the epidemic), as well as those that do the real work in this area (shelter advocates, counselors, etc.) helping to aide those affected.  Content also features tips on things like 'Staying Anonymous on the Internet', 'Best Dead-bolt Door Locks For Your Home', 'Emergency Make-up Tips', 'How to and How Not File a Restraining Order', etc.

DISTRIBUTION:
Our organization already has many established individual relationships with shelters and/or agencies we've worked with here in Massachusetts (as well as the statewide domestic violence coalition - Jane Doe, Inc.), nationwide (including areas in Arizona, Chicago, Texas, California, Rhode Island), and even internationally in Trinidad and Madrid, not to mention other state coalitions, clinics, hospitals and non-profits that focus on this work.
Once approached with the Love Life Magazine, all agreed to provide this magazine as a resource to their clients, patients, advocates and staff. Since launching late 2015, we have virtually reached thousands of people that are and could be affected by this epidemic. Folks have been able to see real people who may be in a similar situation as theirs and it will hopefully encourage them to leave an abusive situation, equipped with information to do so...safely. To view the current issue of magazine, please click here:  http://lovelifenow.org/the-magazine/ 

THE NEED:
We launched with your help and for that we are ENTIRELY GRATEFUL!
We now need your help to sustain the life of Love Life Magazine till we get long term advertisers to sign on (know any??? :) ).  Our acutal budget can be emailed to you...please request by sending a message to us at info@lovelifenoworg .
Any help toward this goal would be significant!

Wish List: Ideally, $10,000  goal would include enough funds for small office space. With the office space, we can bring in interns to work the phones for fund-raising efforts and help continue gathering stories nationwide for the magazine (which there are many to be sought in this area as you can imagine), thus increasing exposure for domestic violence and its advocacy. Other items would also include computers, desks, and desk phones. We believe our outreach efforts for domestic violence awareness could generate enough advertising dollars to sustain office space, a staff and our graphic design vendor.

About Lovern Gordon (Editor and Founder):
A survivor of abuse from a prior 2 year relationship prior to my marriage as well as a child witness to it (my Mother was brutally abused by hands of my father throughout their 25 years of marriage).  Passionate about prevention and educational outreach initiatives, I think they are and can be key in this area and is the reason I founded Love Life Now Foundation, Inc. (non-profit that helps bridge the gap between shelters and the communities they serve, helps disband myths about intimate partner violence, and gives folks information that they can bring back to their communities to further the awareness via our initiatives/events year-round).
To learn more about Love Life Now Foundation, Inc., please visit: www.lovelifenow.org
+ Read More
Be the first to leave a comment on this campaign.