Homelessness in Syracuse
$15,720
of $20,000 goal
Raised by
264
people in 41 months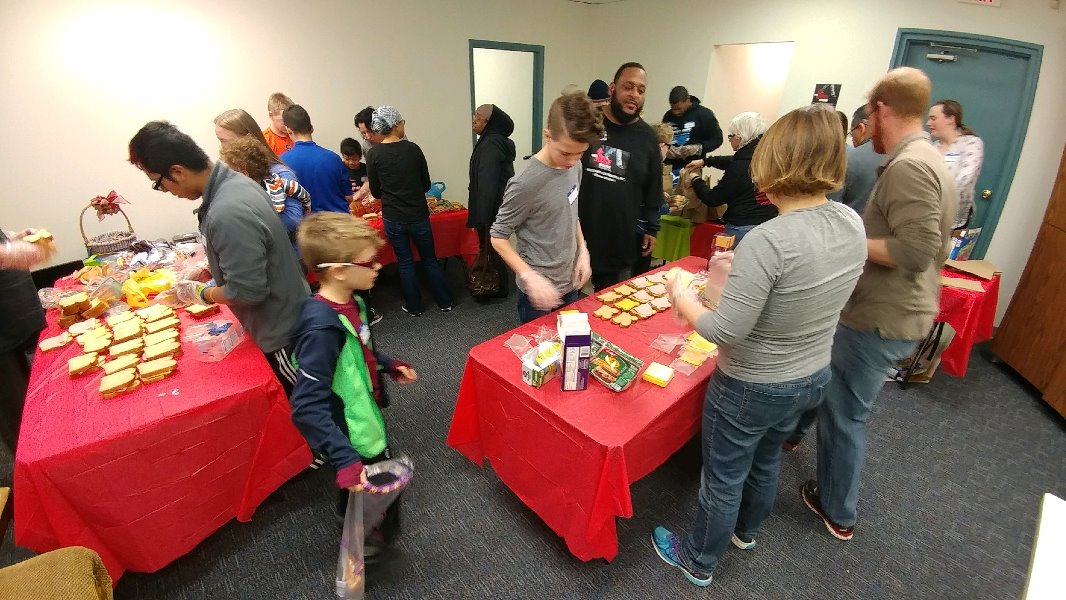 It's been a year since our first Sandwich Saturday.  We have served over 5000 people with your help and dedication.   Recent reports have found that 34 percent of the black population and 33 percent of the Latino population were living in poverty in 2015.  Of the 100 metropolitan cities in the U.S., Syracuse has the highest rate of extreme poverty among those groups.  Additionally, as a Sanctuary city, we will be challenged to help immigrants who arrive here with very little. Sandwich Saturday brings people in the community from all walks of life together to accomplish one thing: feeding the homeless.  As we grow, it is our objective to increase resources and offer more support to our homeless friends and we need your help to be successful.  Your donation will allow us to cover expenses for hygiene products, food items, and household items for our friends who get off of the streets and into their own apartments.  Also, we are in the process of instituting a mobile shower program as well as drug addiction and self-sufficiency classes.  Be a part of something big and help us continue to be an effective resource for the homeless and those in need in Syracuse.
 We Rise Above The Streets Recovery Outreach, Inc. is a non profit, 501(c)3 approved corporation that provides help for the homeless, underrepresented and any one in need of food, clothing and/or basic hygiene items. The founder of the organization, Alamin Muhammad, was homeless for some time and therefore has a genuine compassion for the poor. Alamin's life was filled with criminal activity, violence and even prison time.  When he decided to walk away from that lifestyle, he found himself facing many hardships. One of the most challenging was homelessness.  He spent many nights sleeping under bridges, eating from garbage dumps, and looking for help from any reliable source he could find. During the five years he was homeless, he dedicated his life to his faith, Islam, held fast to the vow he made to stay sober, led a crime free life and completed his Associates Degree in Drug Counseling.  He now serves the community by teaching life skills to those who struggle with addiction, feeding the poor, and being an example for those who have issues with making positive life choices.  He knows the life of homelessness and can speak to it directly.  He also knows the issues that cause homelessness can be addressed so that lives can be changed. He knows because it happened to him.
Please consider helping We Rise Above The Streets provide consistent help to our friends in need. Any amount is greatly appreciated and no amount is too small.
+ Read More