James's medical fund
$2,631
of $4,000 goal
Raised by
46
people in 13 months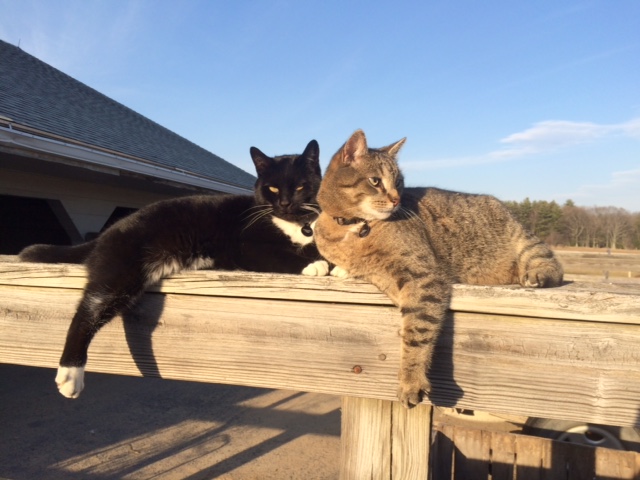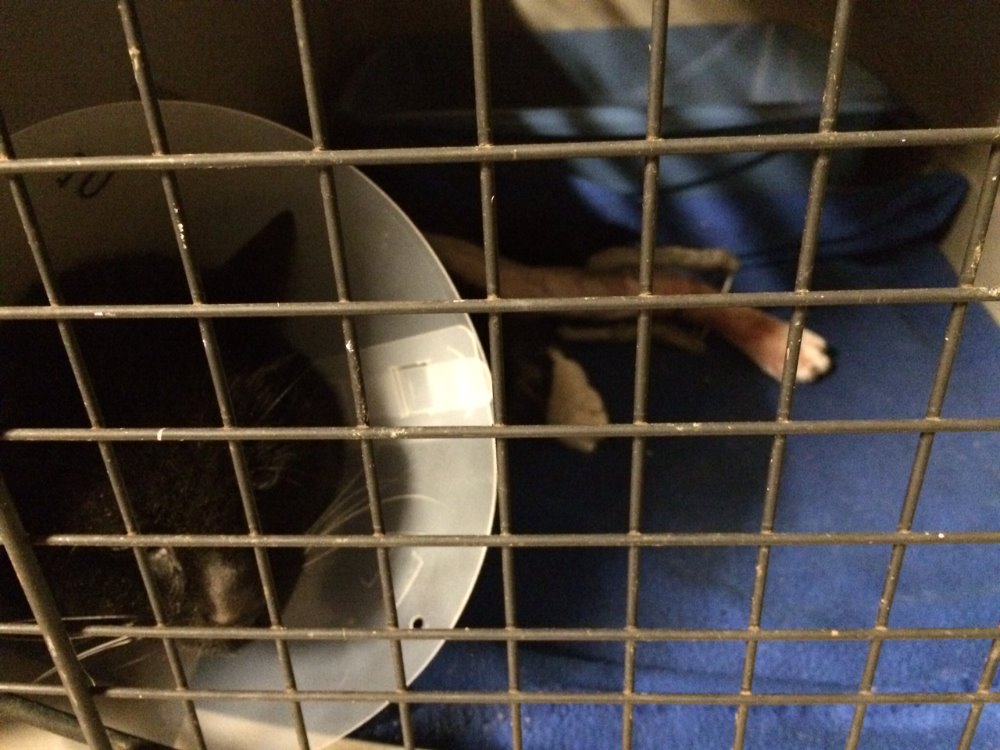 Last week James suffered a catastrophic injury. He showed up for his evening meal with a broken leg. We are unsure how he suffered the injury. He has no other wounds, this leads me to think he probably fell and landed poorly. James was clearly in need of emergency care. He was taken to the emergency vet where he was diagnosed with, multiple fractures to his tibia. Because of the location and severity of his wound James underwent surgery. He has multiple screws in his leg as well as external hardware to support his leg while it heals. James has a long road to recovery ahead of him. He is currently being cared for off the farm but hopefully will be able to return to his life here with Simba by the summer.  
James and Simba are cared for by a few staff members at Powisset. They do not belong to The Trustees. We pay out of pocket for their food and medical care. James's medical bills are estimated to reach $4,000. This amount far exceeds an amount that we can spread out amongst ourselves. I have created this fundraiser in order to reach out to our community and ask for help in covering James's medical costs and both the cats on going care. James and Simba are a part of the fabric of the Powisset Farm community. Any amount you can donate will help support them.
Zannah
Below is a piece that Tessa wrote about James and Simba:
When James and Simba first came to Powisset, we all fell in love instantly. There are plenty of animals at the farm that we have adored over the seasons: the sows and their piglets, of course, and Ranger, for those of you who may remember him. Not to mention the coyotes, whose cries we could hear at night or scat we would spot by the compost; or the white-tailed deer that mocked us from the woods; or the killdeer mothers and their babies that grew up in nests often tucked right into the rows of vegetables. 
But James and Simba are just a little extra special. They were the friendliest cats many of us had ever met; and they took to the farm like gangbusters. We all fell hard for them on the crew, and over their seasons at Powisset, between farm workers and CSA members, quite a fan club developed. 
While Simba loves a good sun spot to sprawl out in, James likes to explore. In the springtime, he will join the crew in the greenhouse, jumping up on the seeding table in order to lay down on whatever packet of seeds or seeding tray we were just reaching for. He loves to weave around the legs of the greenhouse tables before falling asleep on top of the towering bag of potting soil. In summer, he likes to search out the coolest and most remote napping spots, tucking himself into the back corners of the piggery or under the stairs in the wash station. When the crew comes around to greet him, he will lazily emerge from his nook, usually with a pillowy cobweb smeared across his whiskers. In summer and fall afternoons, James and Simba will often find their way up to the CSA barn on the hunt for attention, and they are rarely disappointed.
As some of you may have noticed, James in particular also has a great sense of timing. He will appear exactly when you're in the need for some company - whether it's to walk with you down the farm road after an afternoon in the Pick-Your-Own, welcome you as you make your way up to the barn, or lay across your keyboard when you were tired of crop planning and needed a break from the computer anyway. 
The cats have both sought out and tolerated our endless cuddles, abuse and attention for almost three years now. They have become such an important part of our lives together as a Powisset Farm community that I honestly can't imagine the farm without them.
+ Read More
I would like to give a huge thank you to everyone who has donated to James's medical fund so far. Your donations will go a long way to help this guy recover. James had his stitches removed yesterday and won over everyone at Medfield Veterinary Clinic.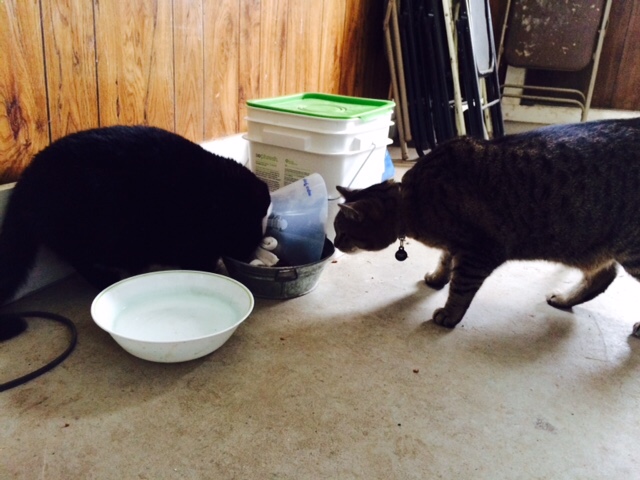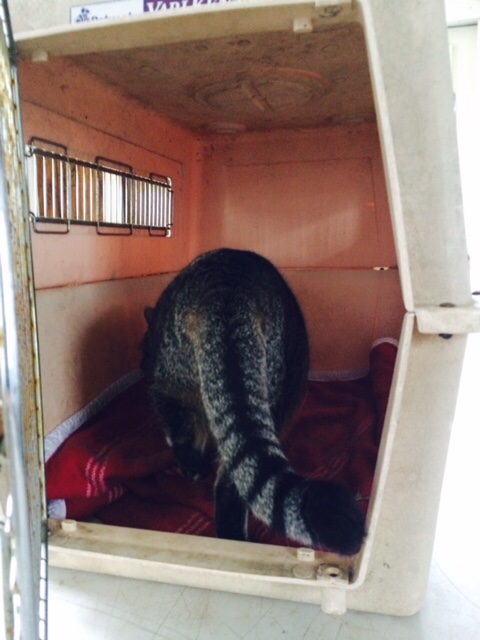 + Read More
Be the first to leave a comment on this campaign.