Help our boys rebuild!
$3,005
of $5,000 goal
Raised by
25
people in 40 months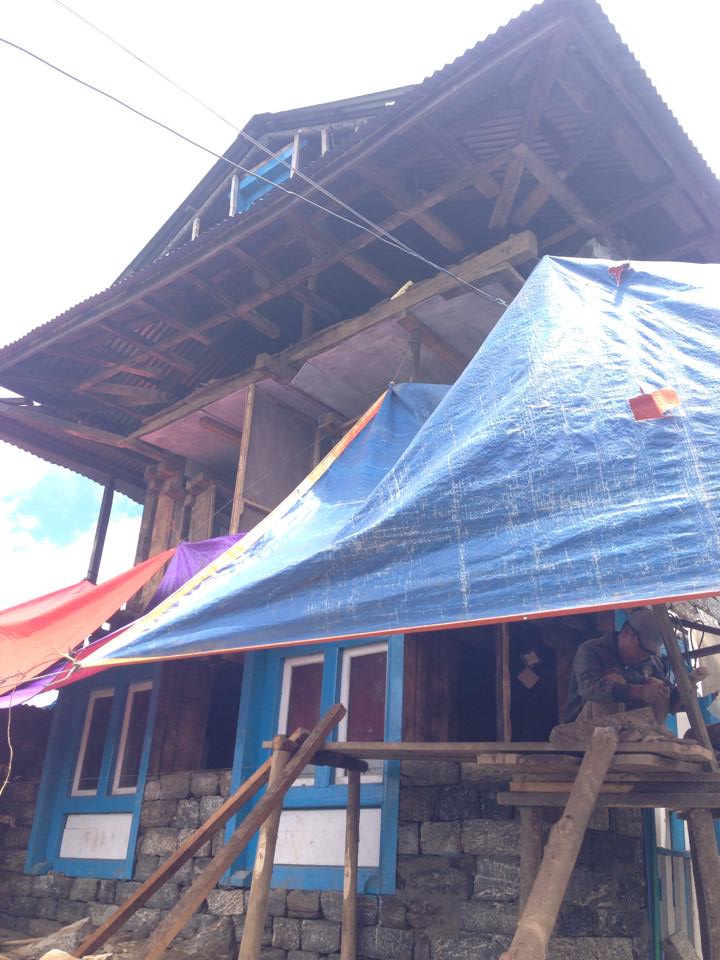 A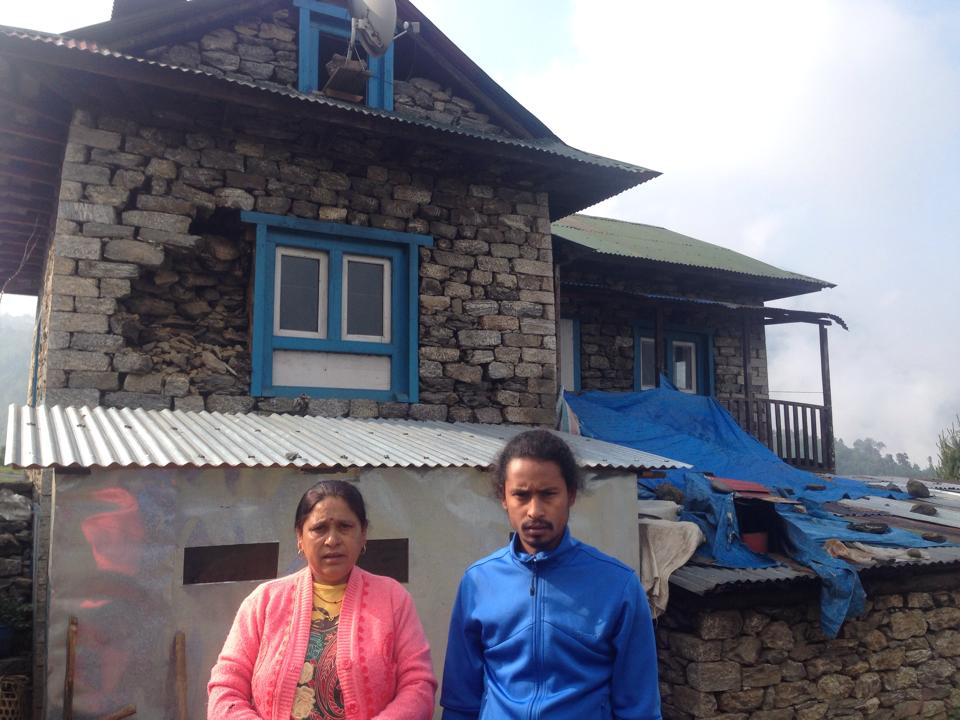 Our leader, Prakash and his darling mum outside their home after earthquake no. 1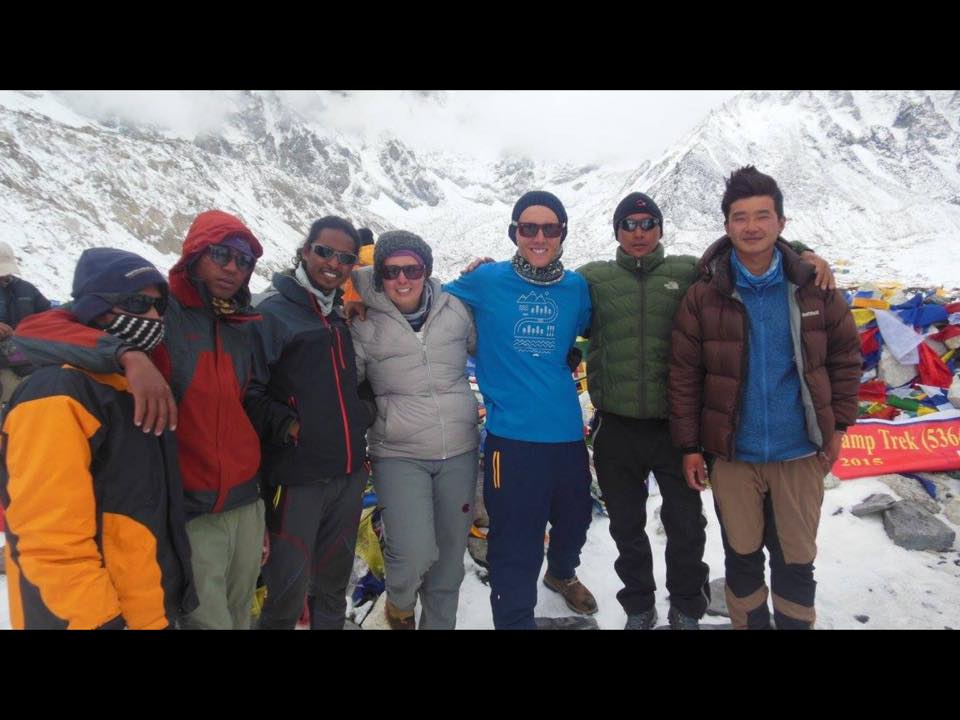 Some of the boys. Shambhu on the left is new to climbing, and is very young. His house is damaged badly. Bhuddi next to him was amazing to Ben and I, he has a young family and relies on trekking to provide for them. His house and village is destroyed.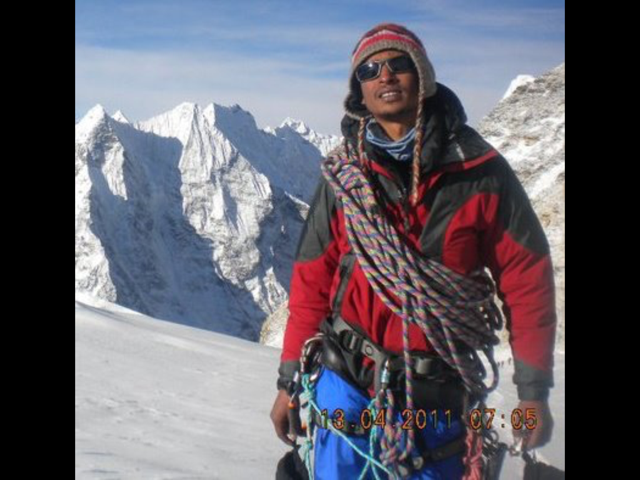 Our guide, Prakash
Our mates still dont have a roof over their heads.
Hey guys!
We are starting a small online community for our guide Prakash, and his colleagues in Lukla, Nepal to spend on building materials. You will be helping to financially support a group of amazing men and boys we hold very close to our hearts in Nepal. The cost of rebuilding their houses is felt significantly by them as they mostly live in remote and mountainous regions where it is almost 4 times as expensive to get building materials. They have the manpower, but lack the funds to buy supplies and finish their houses. Their profession and ability to make a living has been severeley impacted by a fall in tourism following the Earthquake in April, as well as the onslaught of the wet season.
Ben and I did some trekking in Nepal in April 2015. I can only describe our trek as a truly life changing experience. Putting aside the extreme weather and physical circumstances, it was the people we met and interacted with in the region of Sagarmatha national park (Everest) that was life changing for us. I cannot describe how humble, humerous, resilient, strong (physically AND emotionally) and deeply moving it was to get to know, trek and live with these boys -- over the course of only two weeks, we left with friends for life. 
We have travelled to some amazing places over the last year, but it was the people we have met in the  Himalayan regions like Bhutan and Nepal that really challenged and provoked us to grow further and understand what it means to live a happy and fulfilling life.  If anyone deserves our help, in the face of national disaster, it is these boys.
 Prakash, our main guide and a group of his helper guides got us safely to Everest Base Camp and back in some very testing circumstances. After deliberating about possibly doing the trek alone with a private Sherpa, Ben and I decided against it and enlisted the help of a professional team of boys skilled at climbing and holding an incredible amount of knowledge in the terrain, navigation, physical climbing skills, safety, and medicine in the mountains. They were amazing and truly professional, with a huge knowledge and skill level- unfortunately they don't get paid accordingly but they are doing what they know and love
We want the best for these boys, they truly kept us alive on our trek and we definitely would have turned back and not made it to the base camp had it not been for them, carrying our duffels, carrying huge weights of oxygen cylinders and medical supplies on their backs. treating our altitude sickness, making sensible decisions, making sure we found safe food and accommodation and clean water. One day in almost 10hours walking a white out and blizzard we stopped for shelter and drinks. I got so worried about continuing and not being able to see but the leader gave me a hug, reassured me of his knowledge and made me feel so safe, and kept someone behind me the whole way, I still remember that day. They were right there to catch you if you slipped. They kept you strong in mind and body.
They also shared a very special moment in my life, celebrating with us at the foot of Everest when Ben proposed--despite Ben being very unwell with altitude they managed to get him to the camp safely and fulfil his wish of proposing to me there.
I am in awe of these guys. And I hope my story will inspire you to give what you can afford to help us get a roof over their heads. If you can think of a luxury item you spend on, and go without it for a week, or two or three, and donate this money to the boys. Maybe a manicure, a dinner out,  a night out, (me and Ben are saving money by giving up chocolate addiction :P), we will be forever grateful for the generosity, and i'm sure the satisfaction of giving will stay with you for a lifetime :)
SO WHERE DOES YOUR MONEY GO ?Bag of cement = $58 in the mountains (vs $11 in Kathmandu!)Bricks= $40 AUD /square metre

Plywood= $26 AUD per 7/4" sheet

Roof Material= $162 AUD (12500 Rs) /10piecesAverage house size in area=  up to 200sq metre
Alternatively, If you cannot afford to donate,
If you have any suitable clothes, jackets or a pair of walking shoes that you no longer need, you can donate them as they are always useful by :
Mail it to :Mountain Monarchc/o Prakash SundashHattigauda, KhadkaBhadrakali44600Kathmandu, NEPAL
Aus Post pricing guide (Air mail, standard):
<500g= $13
500g-1kg= $25
1.5-2kg= $50
Clothing to buy in Nepal is generally a lot cheaper, so monetary donations will obviously stretch further, than paying postage. Still if you live in Sydney, do not wish to donate money but have some clothes/shoes to donate, Ben and I will be happy to help you pay postage, you can drop them at my parents house, message me privately for their address.
SHARE, SHARE, SHARE!
And finally, we do respect your wishes if you are unable to donate to this cause, but we ask if you can help by promoting it on social media. Share it to your friends and family online.
Thank you for spending the time to visit the page! Lots of love to you all <3
Janelle Rowland and Ben Jozefiak x
janellerowland@hotmail.com
benjozefiak@hotmail.com
+ Read More
Be the first to leave a comment on this campaign.