Help Save My Mom's Life
$15,090
of $25,000 goal
Raised by
235
people in 47 months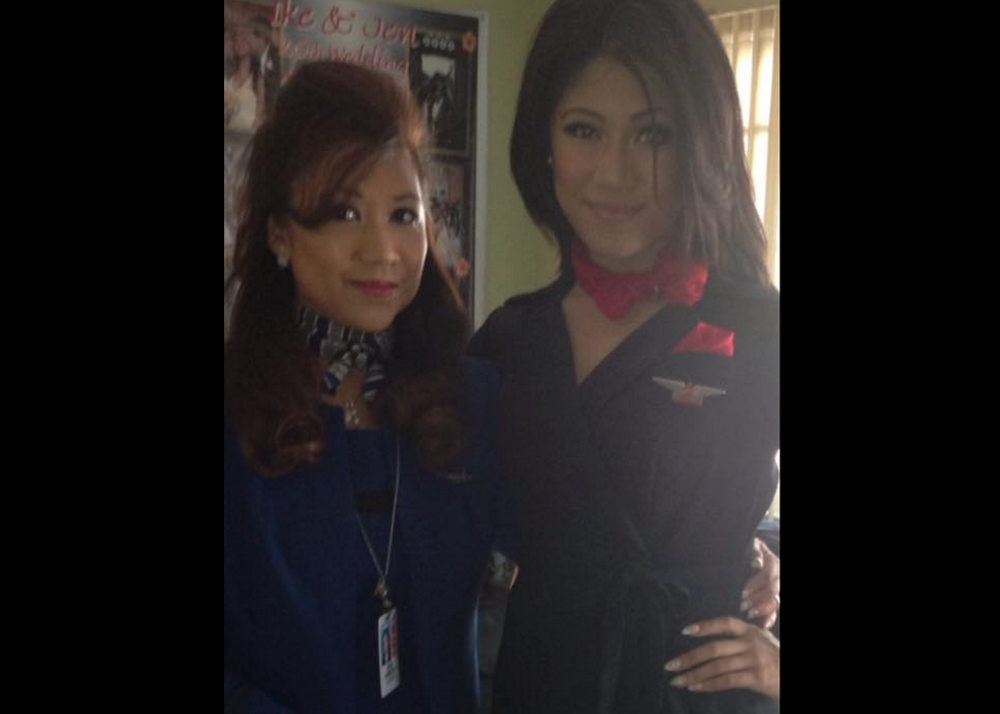 Words from Danica Samson:
I've never felt heartbreak like this before. I've been through break-ups, hardships... but I've never endured anything like this. My worst nightmare has come true. The pain of hearing that my mom has cancer is the worst news I've received in my life. One day we're window shopping and watching Grey's Anatomy marathons... then a week later, we find out that my mom has cancer. Just a few days after hearing the bad news, the doctor tells us that her Colon cancer is stage 4. How did we go from living a normal life, to finding out that mom my has a life-threatening illness? Nothing, I mean nothing, compares to this feeling. I can't believe it's MY mom. My superwoman, my best friend. I ask God everyday, why couldn't it be me? I wouldn't wish this feeling on anyone. Ever since the day the doctor broke the news to our family, I thank God for helping my mom through another tough day. My mom, the woman that never complains about anything - is up at 3 AM, because she can't sleep due to the cancer in her stomach.
I know when people discover the news, they'll be shocked, devastated, and as utterly upset as I am. Who wouldn't? How could this happen to such a young, beautiful, kind-hearted soul? But suddenly, this is reality. I don't know one person that doesn't like, in fact, love this woman. You meet her once and from there you will never forget her & her smile. My mom wouldn't ever ask anyone for anything. She's usually the one doing things for other people. That's what she's built to do. Her whole life she's been helping others.
But now, this is when I step in & ask you to help her. My amazing best friend Sarah Gonzalez & my dear cousin John Embry have came to me with the idea of starting a Gofundme account. In the past 3 weeks, we've received multiple gifts, flowers, edible arrangements, balloons, and almost anything you can think of. We're so appreciative of everything that's been sent to us. I've received over a 100 messages from friends & loved ones asking how they can help. Rather than spending money on gifts, we ask that you donate to my mom's fund. If you know my relationship with my mom, I would give her my own life if I could. If I could take all the pain out of her body & transfer it to mine... there would be no hesitation. This woman is the best thing that ever happened to me & I will never stop fighting for her. I will do everything in my power to save her. All I ask is that if you could find it in your heart even to donate any amount, I would be eternally grateful. Thank you all so much.
Jen was chosen out of plenty of flight attendants to be a part of
United's Volunteer Fantasy Flight
which was a "trip" for young cancer patients to go to the North Pole. This was her in Dec. 2014: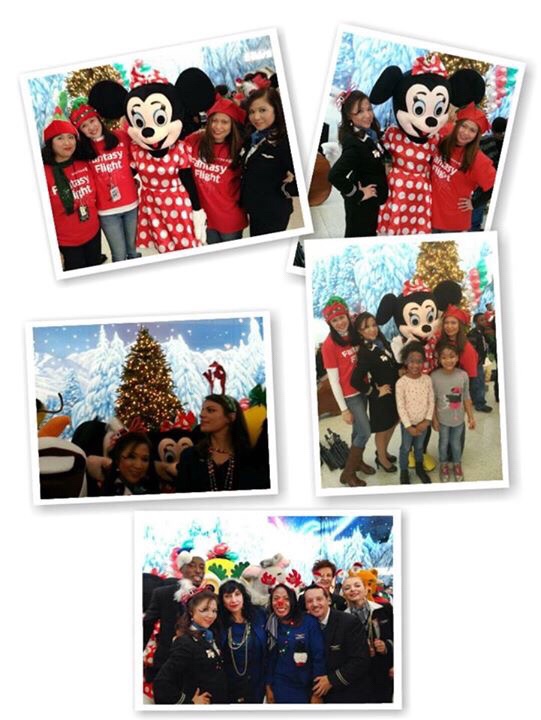 --------
Words from Danica's best friend Sarah Gonzalez:
This is my best friends mom Jen Samson, she is like my second mother to me and it hurts for me to see her going through something so horrible. Jen Samson is such a beautiful amazing woman. She always is smiling and does everything she possibly can to help anyone in need. That is why I feel like I should help her and give back as much as I can. Jen Samson was diagnosed with stage 4 cancer. I asked you if you can help her and her family out. Jen has already over came a medical battle in the past but unfortunately something bigger came back and the medical bills are stacking up once again. We ask that you donate just to put the family's mind at ease so they can be there for her as much as possible during chemo. This woman is amazing and would never hurt a soul. She would never ask for a dime and always says she is okay. I want to help my dearest friend Jen and let her be comfortable for her and her battle with cancer. I asked you today to please help me not let Jen suffer anymore and help her fight this battle. You can not fight a war alone you need an army. Hopefully you will help me join this army in battling this tough war that is about to come.
--------
Words from Danica's friend Jessa Sur:
Jen has a thirst for life, making traveling her career and raising a beautiful family with a daughter that's modeled to be just like her! To know Danica is to know her mother. It's easy to see where she gets her loving, kind, and warm heart from.
--------
Words from Danica's best friend Kirsten Joy Pacia:
"A mother is she who can take the place of all others but whose place no one else can take."
Cardinal Mermillod
The day I found out my bestfriend's mother had stage 4 colon cancer, my heart dropped. Tears swelled up my eyes, and life as we know it felt like it stopped. How did this happen? How is it stage 4 already? Why is this happening? Wrong prognoses from several doctors had prolonged the finding of the cancer and had quickly led to stage 4. We were in disbelief. Danica is an only child, and her mother Jen Samson is not only an extraordinary mom but also Danica's best friend. This woman is always smiling, even through the pain. She always puts her family first and is kind, generous, sweet, and a loving mother & wife. Jen is so humble that she honestly wouldn't find the heart to ask anyone for anything, including this gofundme. Their family can only do so much financially and her only daughter would literally give up anything for her mom to be okay. My friends and I set this up to bring a peace of mind to their family, any little thing goes a long way. Find it in your heart to help overcome a mother's battle. Thank you & God bless. xoxo Kirsten P
--------
Words from Danica's best friend Ivy J. Punla: 
Jennifer is a loving mother and wife, who is also a hard working flight attendant. She is kind, gentle, and generous which not only makes her good at what she does but makes her loved not only by family and friends, but by those she meets briefly on flights. She is the type of woman whose smile is truly contagious. I have known her for years as my best friend's mother and have always loved the way she is always happy and laughing and at the same time keeps a certain elegance to herself. Happily married for many years and with a daughter who has followed in her footsteps and not only looks up to her but sees her as her best friend, it is unfortunate that this family has received the news she has been diagnosed with colon cancer. Although doctors have warned the family it is moving at an aggressive rate, Jennifer and her family and friends are keeping their faith and remaining hopeful in overcoming this disease. She is fighting this head on by starting treatments as soon as possible with the support of her family. I believe everyone and anyone who has to experience this sickness should get a fair shot at fighting against it, therefore I am asking others out there who are willing to lend a helping hand to give whatever it is they can to help this family. She deserves the chance to receive whatever treatment there is out there to help win this fight and cost should not have to play a role in whether she gets it or not. So please help us help her fight this battle and beat cancer.
--------
Words from Jen's cousin Carol Tanjutco: 
Jen Samson is a devoted wife and mother who makes sure she finds time for her family. Kindhearted, unassuming, always forgiving, she never uttered one foul word against anyone. But above all her qualities that I admire, Jenny is the perfect daughter, a dream for every mother to have! She gives her own mother the utmost priority, never left Mom Lilia out wherever she traveled or whenever she had to go out on a party or a dinner date- it's always a foursome affair! I credit her for Mom Lilia's good health as she made sure she gets enough walking exercise everyday, even while we were on a cruise, she get up early and walk around the decks to keep her mom healthy. It is understandable that Mom Lilia is almost giving up on her own life at the prospect of losing her darling daughter because according to her, only Jenny understands all her needs, She can't imagine living without her! Helping Jenny now means helping both of them get through an extended lease of life.
+ Read More