Helping Kai
$8,143
of $27,000 goal
Raised by
117
people in 37 months
6 year old Kai was in a tragic car accident about 1 mile of arriving school the early morning of April 13th 2015. 
Her Mom was screaming to get her child from the back seat of the crumpled car to the 1st responders.
As her classmates & teachers at school were  beginning their morning reciting the Pledge Of Allegiance, Kai was being Air Lifted to CMC Levine's Childrens Hospital Pediatric Intensive Care Unit fighting for her life.
Suffering a broken neck C1,2,3 & C5. Damage to her Spinal Cord & Brain injury. Kai had bleeding on her Brain, Collapsed Lung,  Broken Leg,  Seat Belt laerations and brusing.
A Shunt was surgically  implanted to drain & relieve pressure on her brain. A Tracheostomy was performed. Kai was hooked up to a Life Support Ventelator and So many machines. That morning before the accident she was a healthy little girl and with a blink of an eye,  was very sick in Critical Condition.
Her Mom was treated for a Concussion and broken ankle.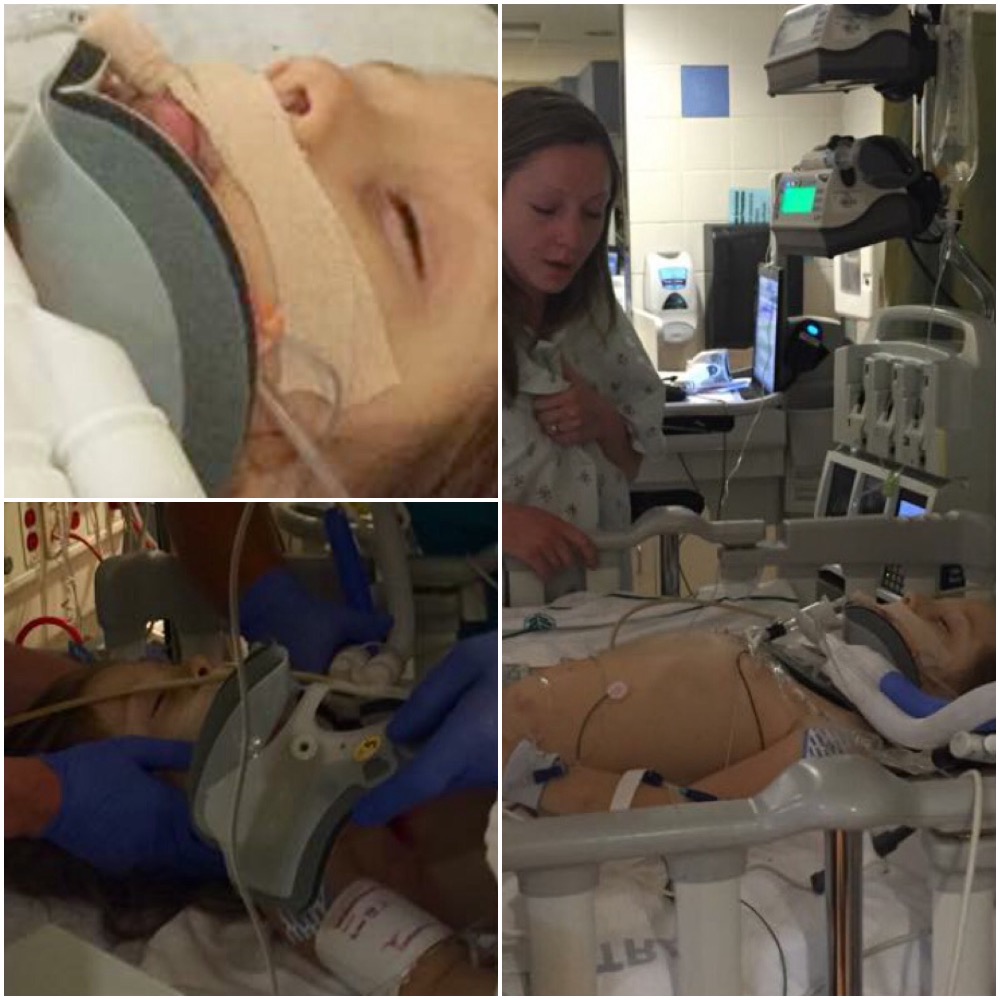 Kai had major surgery fusing C1 – C5 to stabilize her broken neck. Her torn Spine was another huge concern. Her survival was very unsure. 
We were told the Prognosis for this type of injury was that Kai most likely would not move from the neck down, talk or swallow, be on a Ventilator to assist her breathing, a Feeding Tube Implanted in her stomach with assisted 24/7 care. Paralized for the rest of her Life. 
Kai was kept heavily sedated as she endured CT Scans, MRI's and So Many other tests and procedures known to man.
As the weeks past by several types of doctors and nurses would try and gently ask Kai questions that she would answer by blinking her eyes to yes and no questions. At times she would just raise her eye brows ever so slightly to yes.
Tears would drop from her eyes from time to time as she lay there with no other movement. She had her full mental comprehention but was at the mercy of God and everyone around her. 
There were so many prayers for Kai and over whelming support emotionally and spiritually from her paster,  family, friends, neighbors, community, school principal and teachers. Kai's school teacher & her assistant came very often to read to her and comfort her. They brought so many cards and pictures from her classmates often to show they all cared so much. 
As days turned into weeks, months, Kai slowly started moving her arms and learning to hold objects a different way but with her own hands. Her fingers and fine motor skills are not the same.
Kai was released from the hospital in late July, 2015 with around the clock in home nursing care. The 24 hour nursing care stopped late September when her Trache was taken out at her Pulomoligist appointment, which normally most patients must be hospitalized. This was a true miracle.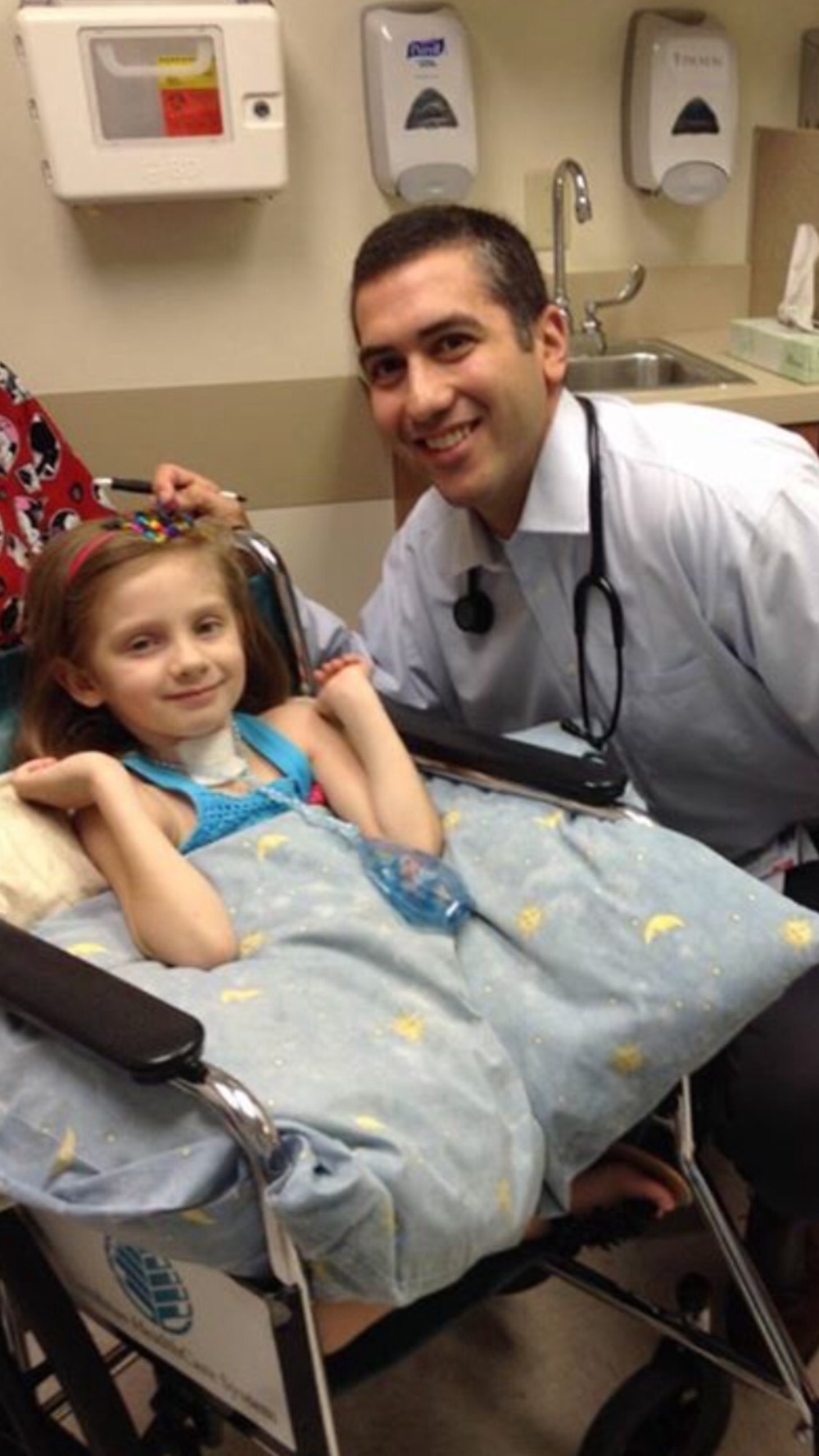 Kai was hospitalized from spring and half the summer and now it is nearly the beginning of winter. She was home schooled for a few weeks  and then approved for half days at her public school. She attends about 3 hours per day and is doing well academically. The only difference is that she is in a wheel chair with limited mobility. She has a bus that picks her up with a lift since she is in a Power Wheel Chair that has been fitted for her injury full time.
Kai's Power Wheel Chair is her only way of getting around.  She also has a nurse that attends school and rides the bus since Kai must have assistance for her phyical needs.
Kai  is paralyzed from the upper chest down. She can not stand up nor walk. Her mother dresses her, takes care of all her hygiene needs on a daily basis. At night Mom must reposition her in bed every 3 hours since Kai does not have a pressure relief bed to prevent pressure sores. During the day Kai has pressure relief built into her customized wheel chair. She must be picked up to be transferred to other places like sofa, bed, beanbag chair and floor mat. 
Kai does attend Physical and Occupational Therapy 4 days per week learning techniques to deal with her new way of life in hopes of becoming independent, but has a long way to go. 
Kai's Mom has always worked hard as a single parent supporting Kai on her own, with no additional help since Kai was a baby. She cares for her 24/7 now and can not go back to work as of yet.  
Kai's only transportation is through the State of which is for school, doctor appointments and approved therapy. 
It would be awesome if Kai had a vehicle with a lift, but it takes money they do not have. Kai would love to go places but is home bound at age 6. 
Kai never complains, she has been amazing through it all. She  has her full mental comprehension. She is able to feed herself and eats well when the doctors months ago said she needed a feeding tube implanted. She has limited ability to hold objects but is determined and we are thankful this was not taken away. 
There is is no cure, as of yet for Spinal Cord Injury and Paralysis. We do pray Kai will walk again but also acknowledge she is so blessed and brings joy to many hearts. 
All funds will go toward the purchase of a Power Wheel Chair assessable vehicle with a lift and expenses Medicaid and Social Security benifits will not cover.  The benifits help but are simply not enough to live off so additional support has come from family. 
This help will create independence and quality of life, by going to extra therapeutic activities, church, and many other places in turn becoming more socially active. 
Continued Prayer is much needed, donations small or large will help Kai prevail through her very long journey of healing as time goes on. 
Thank you for reading Kai's life changing story and sharing as God continues to Heal, Srengthen and Comfort her.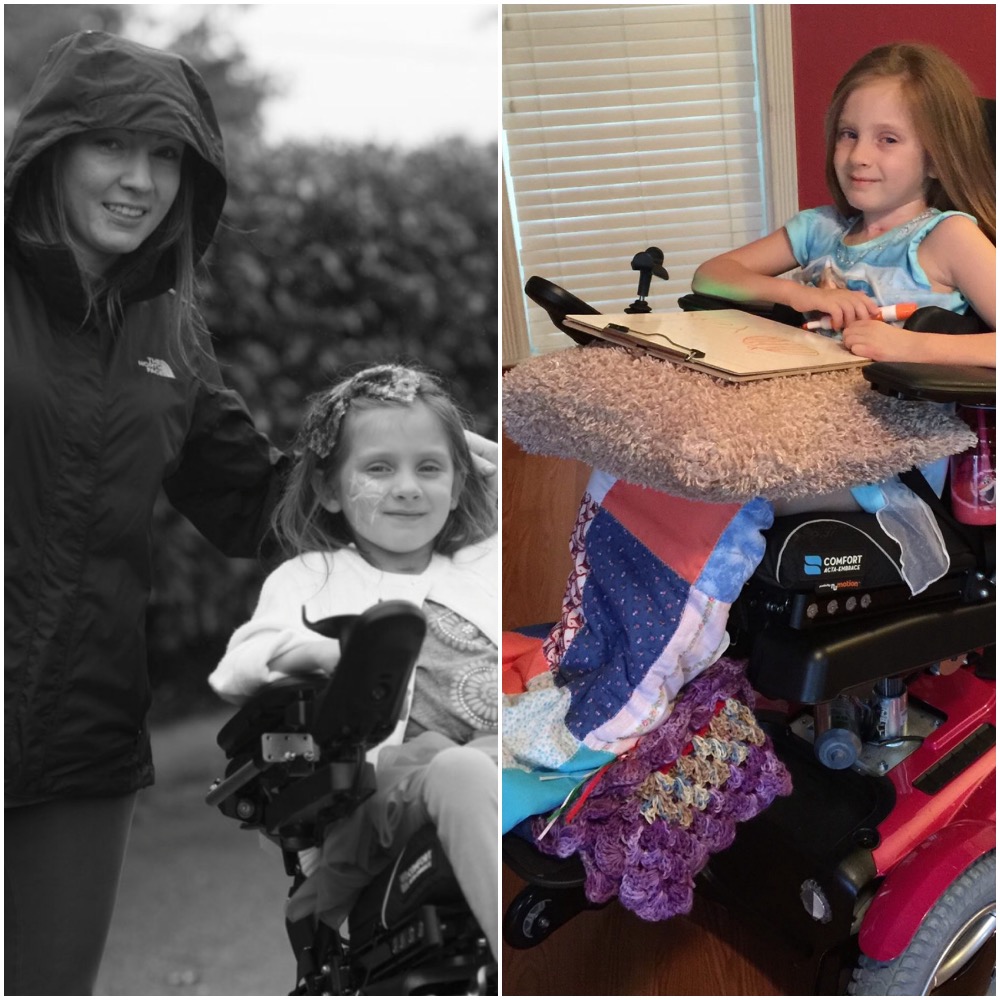 .
...
.
.
+ Read More