Missing Mother Needs Help
$7,735
of $15,000 goal
Raised by
351
people in 26 months
My name is Brooke Roberts. I am a 19 year old YouTuber from Australia. On the 4th of July I filmed a "Feeding the Homeless" (link below) video where I handed out food to disadvantaged people in Downtown Los Angeles.
Video Link: 
https://www.youtube.com/watch?v=fTBA79HAC2M
10 days after uploading the video, I received a heartfelt email stating I had located a young boys mother. This email was from a man named Eddie, the ex partner of this missing lady. I was determined to reunite these people together and was willing to do anything for this to happen.
On a hunt one night to uncover the missing lady I was approached by a tall intimidating man who verbally abused me which left me in a state of shock.
After spending a vigorous 12 hours attempting to find Jamie, I was having no luck so this is the point where Eddie decided to fly from Florida to LA to help with the search. 
For the next 2 days Eddie and myself spent our time in the area where I originally found her. After losing hope and motivation to continue this search she suddenly appeared in Skid Row, Downtown Los Angeles.
After finding this missing lady, Eddie immediately realised that Jaime was mentally unstable.
Jaime is struggling significantly with funds for food and water let alone returning to her beloved son in Florida. It is so important for her to be reinitiated with her loved ones and reestablish her mental condition.
My name is Eddie.  If you have come this far, then you probably remember me from the video that Brooke Roberts so Graciously and Elegantly created.  He is an amazing individual.  It is an honor to have been united with him in this whole endeavor.  I am proud to say that I have made a new friend.  If he had not chosen to follow the path of selflessness and make the first video about feeding the homeless on the 4th of July, then my son, myself, and the rest of her family would still be suffering with the loss of Jaime.  Also, Jaime would still be lost on the streets of downtown Los Angeles.  There was definitely Divine Guidance and I Thank God for his addition to Brooke's kindness. Knowing my financial situation, Brooke so Generously created this gofund account for Jaime.  I am a part-time Captain and a full-time mate on a fishing boat in Florida, so I am not considered to be very wealthy.  I have no savings.  I pretty much live on a week to week basis financially, but God always sees that i make enough to get by and keep smiles on our faces and food on our table.
August 19, 2016 update:
All I can say is God Bless you all.  Without your help I would never have been able to provide Jaime with the things she needs to be safe while we try and transition her to Florida or be able to help her once she is home.  Getting a State ID without having a local address seems to be a problem for her, so she is still not able to fly until we can resolve it.  The great news is, because of the funds that you have all so generously donated she has found a temporary inexpensive place to stay and is finally off the streets.  We should be able to get her a temporary replacement Florida ID sent to her address at the DPSS office soon.  If that doesn't work, then I will drive her by car back to Florida.  I expect that she will be back home within two or three weeks either way.  Once she is back in Florida, we can delicately address her mental health condition and hopefully she can rejoin the family.  Again, God Bless you all for your kindness.  I will post an update to her status as soon as it changes. 
Thank you,
Eddie 
Your time is appreciated.
https://www.youtube.com/watch?v=fTBA79HAC2M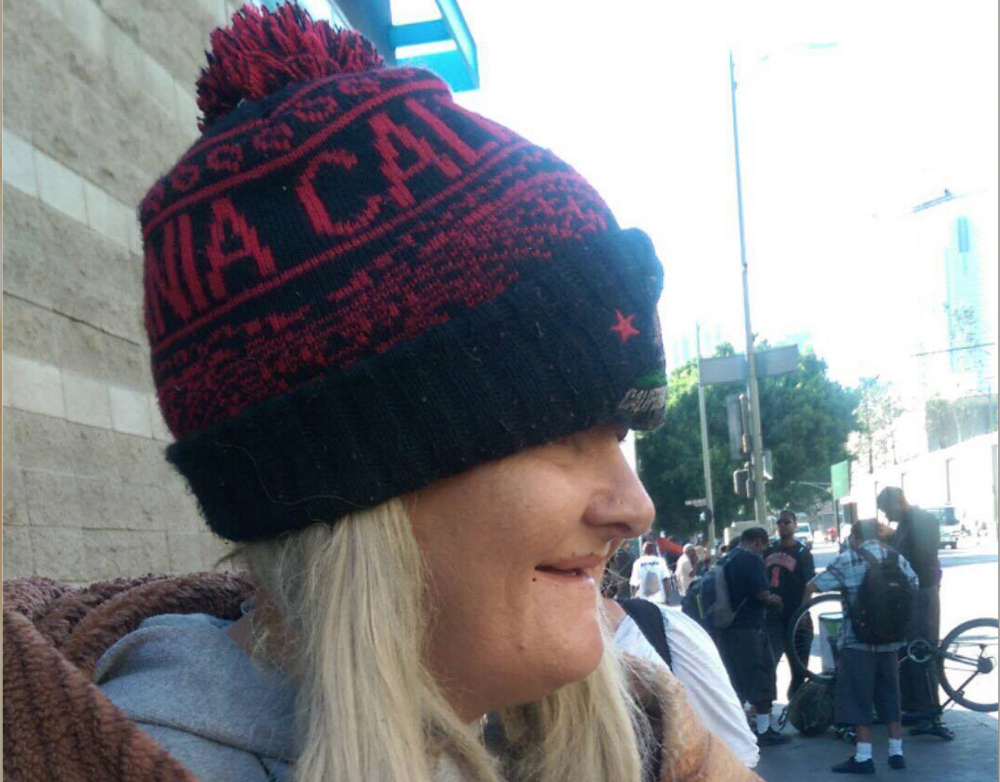 Regards, Brooke Roberts
+ Read More