29
4
Help for Graham
€566
of €1,000 goal
Raised by
29
people in 7 months
Hello my name is David Langshaw, I am 31yrs old and from Manchester but have been living in the Almeria area of Spain for coming up to 2yrs now. A few days ago I heard a story about an elderly 70yr old British man who had been seen walking through our town in Spain. I drove past and decided to pull over and speak with him. Graham is an incredibly intelligent man, who through one thing or another ended up homeless, he has now been sleeping rough and walking from town to town in Spain for 5 years! He reckons by his calculation that he has covered over 25,000 miles over the years. He hasn't been able to claim any of the pension that he is owed as he has no bank account, passport or any means of communication with the pension people back in the UK. After speaking to Graham I arranged to go and meet him later that night, picked him up and took him back to my house and gave him some food, company an
d a place out of the cold. He then went on his way back to the shop doorway to put his cardboard down and slept under his blanket. I went to bed feeling so bad that I was lay here in my comfy house and nice bed and a 70yr old man was down the street freezing and sleeping rough. The next day I went to see him again and had a chat to him, we managed to get him somewhere to stay with a retired nurse who is working with him. We are raising as much money as we can to try and give Graham some hope for the rest of his life and get him set up in a little flat is his own with some home comforts. A 70yr old man should not be wondering the streets sleeping rough and having to experience what he goes through day to day.





Any money that is raised through this campaign will firstly go towards any medical treatment that Graham needs, he needs all his teeth taking out and dentures bought, then the rest of the money will be given to Graham in cash, once we have got his passport and bank account open, for him to spend as he wished, however he has expressed that this money raided will help him build a life and to get some home comforts when he decides where he would like to live, he has also brought up in comments that he is thinking about a caravan/motor home. 

***UPDATE***
Graham is getting better and better each day, he is becoming more and more trusting, he has started to laugh again, he is overwhelmed and stunned at how many genuine people there are out there that are wishing him well and supporting him through this time. He feels like he can now close a door on a certain part of his life and looks forward to opening the rest!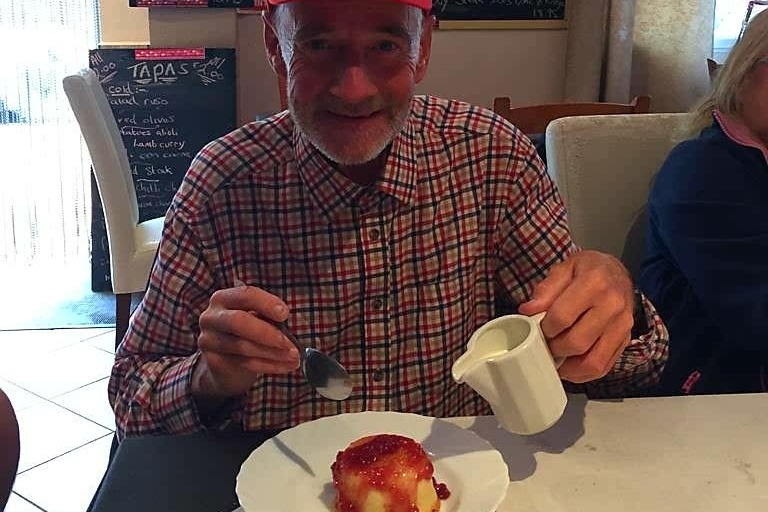 + Read More