Edwin's Ecuador Earthquake Recovery
$8,735
of $6,875 goal
Raised by
75
people in 37 months
 At 7pm, on Saturday, April 16, EDWIN ESPINEL lost almost everything when a devastating 7.8 earthquake hit the fishing town of Manta, on the Pacific Coast of Ecuador. Within 3 minutes, 100s of people died, thousands were injured , and Edwin's life was ripped apart by collapsing buildings.

We are requesting $6875 in assistance to get Edwin back on his feet so he can continue to support his family and the community that depends on him for their recovery and future prosperity.

Edwin is an industrious family man. He makes his living as a driver and all-round, go-to problem-solver for many expats and retirees living in Manta. He's also a selfless community builder for the young and poor local residents of the city.  But in a matter of moments, Edwin - the guy who solved everyone's problems - had insurmountable problems of his own.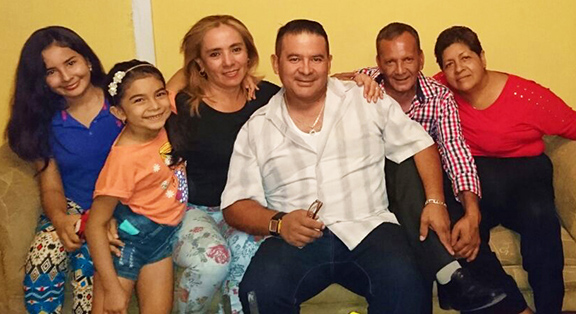 "Please don't say I lost everything," he pleads. "My precious family is still alive. We just lost things we had and people we loved from our community."

Living with Edwin is his lovely wife, Wendy, his two daughters, Shantal and Anahi and his two elderly parents. Their very modest home sustained so much damage that now everyone must live and sleep together in one room.  Edwin remains grateful even for that.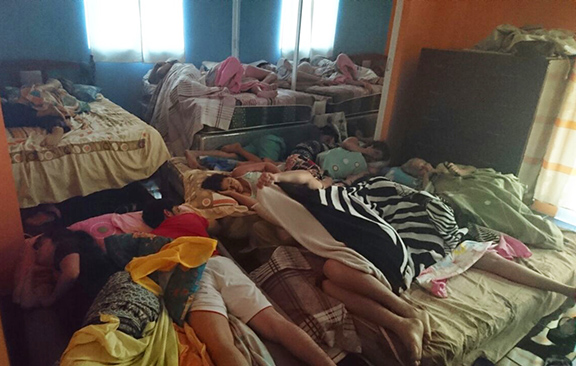 Edwin's only car was demolished in an underground parking garage, only moments after he walked away. Cars in Ecuador are seldom insured (his wasn't) and extremely expensive to replace. As a professional driver, losing his automobile means losing his family's livelihood. And yet Edwin believes God will provide.



Help Edwin And You Help A Community.
A faithful member of Iglesia Bautista el Palnar (church), Edwin assists his community where it counts most - by helping them learn to help themselves. He assists the poor to become entrepreneurs by providing resources at very low prices to be repaid over time. It's the same concept as microlending, but instead of giving cash, you provide the materials for furniture-builders and jewelry artists. But without his car, Edwin can't transport supplies, much less help people.

How Your Contribution Will Be Used:
$6000 downpayment on a replacement used car.
$875 fees, taxes, registration, etc.
A car in Ecuador costs about twice as much as the U.S.
Even a good used car can easily run $10-12,000. We hope to help Edwin reach that goal, but he needs a minimum of $6000 to buy any safe, used vehicle, and it will be at least 10 years old at that price.

When Do We Need This Money: As soon as possible!
We will keep this campaign open 2 weeks until
Wednesday, May 4, 2016.

Who Is Behind This Campaign?:
1. Sigrid Tidmore from Florida, campaign organizer
2. Mary Chandler from Texas
3. Kelly & Jeff Irish from California
4. Galina & Robert Milton from Washington & Utah

Sigrid's Comments: I urge you to support Ecuador's recovery by directly helping individuals like Edwin, who are known and trusted by so many of us. He is a force multiplier for your contributions, because it is people like him that will help a whole community to recover.
As a long-time nonprofit manager, I will be responsible to collect the money and see that it is spent directly in the way we have promised. I'm proud to serve my U.S. and my Ecuadorian friends by proving that we are all really one people under the skin.

Mary's Comments: Edwin is a wonderful man with a huge heart to help people any way he can! Just last week he helped some of my friends to buy a truck and when he came to pick them up, he gave me a ride into Manta as well. On the way to get my friends, I asked Edwin if I could pray for him and I thanked God for how he has helped others and asked God to protect and provide for him - little did I know the significance of that prayer! I'm so grateful God protected him and his family and now it is through us that God will help provide for their needs. Edwin has given to and helped so many others - please help us to now give to and help him as well!

Kelley & Jeff's Comments:  Edwin helped me buy a used truck. While this might sound like a simple task, it is very difficult in Ecuador, especially for a Gringo. Since everything imported into this tiny country is very expensive, a vehicle is no exception.
Edwin texted me the morning after contacting him with two options. He arranged a fair price with one of the sellers and checked out the truck to make sure it was sound. He stayed with me the whole afternoon to make sure the paperwork was correctly submitted and the bank transaction went smoothly (everything in Ecuador is done on a cash basis). On the drive home, we realized that the seller had neglected to mention some things malfunctioning with the truck. After letting Edwin know of my disappointment, he arranged to meet me the next day and spent three hours with me at auto repair "shops". I left Manta, where I bought the truck, with everything repaired. Edwin did not have to help me; it wasn't his job. He did it because he has a generous heart and truly acts out his Faith rather than preach it. Edwin speaks of God and Jesus as if they live next door to him. Before eating lunch, he requests prayer. I was very fortunate to meet Edwin. His misfortune is our misfortune.



+ Read More
Be the first to leave a comment on this campaign.