Help for Abel and Family
$177
of $50,000 goal
Raised by
8
people in 38 months
My family is drowning in debt. Most of it is medical debt. I have put off doing something like this thinking we would be able to pull out of it but it is getting harder & harder to keep up with the monthly bills.
Until 2009, my wife and I had 2 boys and life was good. We were focused on raising them and giving them the best childhood that we could manage. We did not have money problems.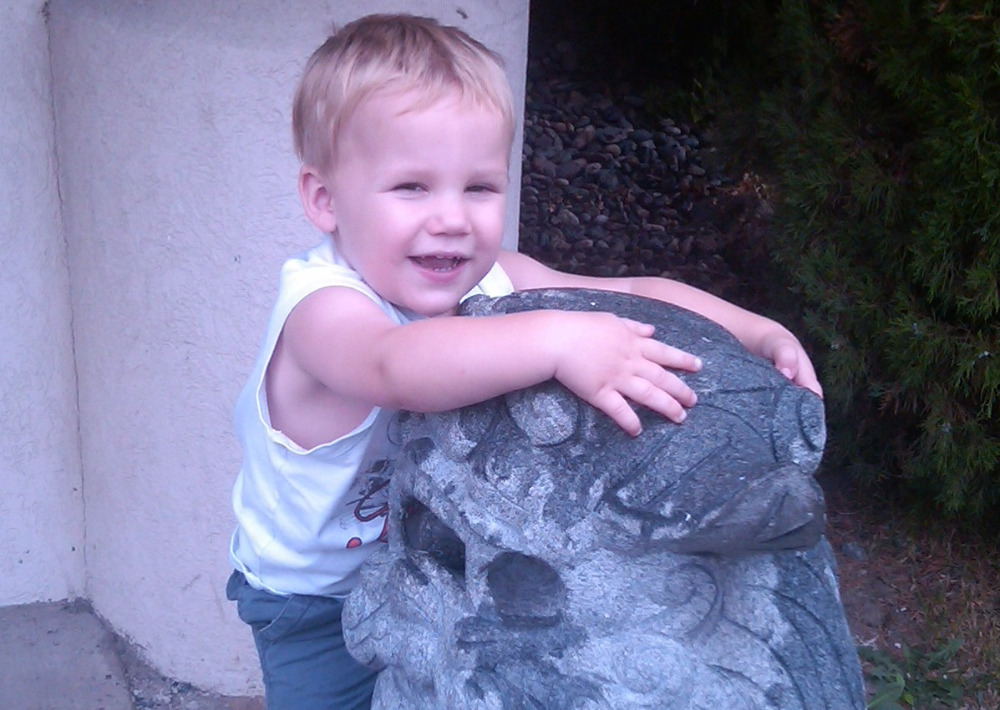 (This picture of Abel was taken the day before he was diagnosed with Childhood Disintigrative Disorder)
Abel was born in April, 2009. From the moment he arrived, something was different about him. We couldn't quite figure out what it was. As time went on, he would be distant, cry for no reason and be unconsolable, and lethargic.  We took him in to see the pediatrician who told us many times nothing was wrong and he would grow out of it.
The doctor did find that he had enalarged tonsils and though it was risky, they opted to do a tonsilectomy before the age of 2.  Medical insurance covered little of the expense and we are still paying for it.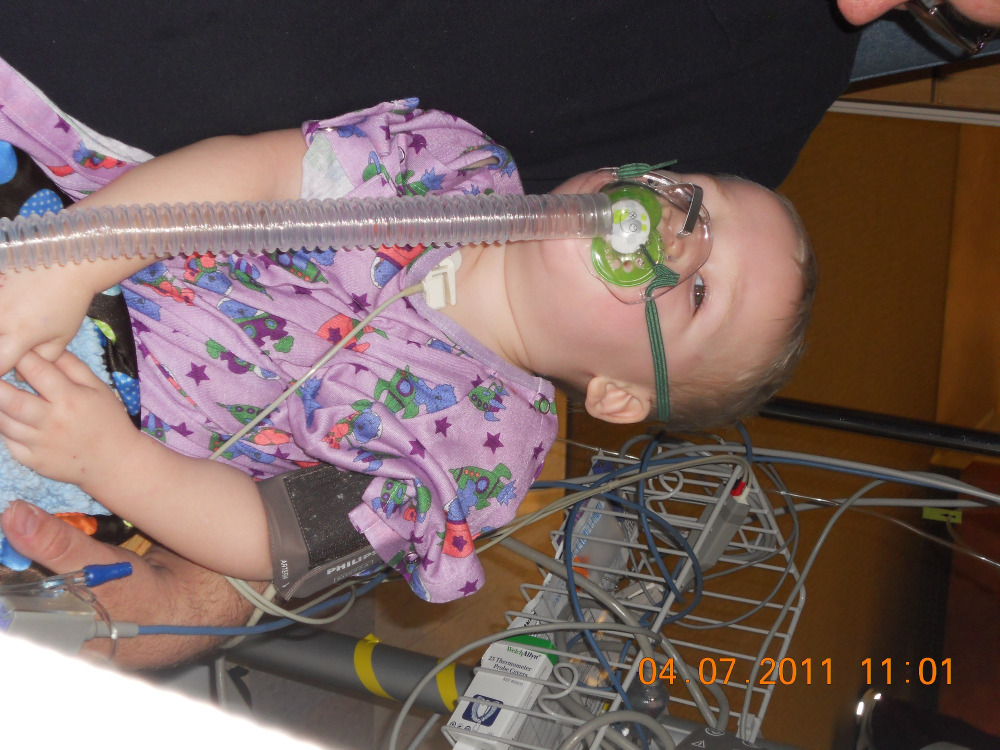 (This is Abel in recovery after surgery)
Some time after that, he was discovered to have an upper respiratory infection and ear infections. So he had another surgery to put tubes in his ears. We are still paying for this also.
He continued to have symptoms of detachment, blank stares, lethergy and he was missing milestones. We switched pediatricians and the new doctor noticed what she called "Red Flags". She referred us to a group of specialists who do what's called a "Full Circle Evaluation".  They sit down and play with him and evaluate his motor skills, social interaction, attention span, and a lot of other things.  In 2011 he was formally diagnosed with
Childhood Disintigrative Disorder
.
This began a whole new world for us. With therapy appointments 5 days a week. Occupational, Physical, and Speech therapies to address his various needs.  Insurance is not good at covering therapies, especially with his diagnosis which indicated that he wouldn't "get better."
A short time after this, he was still having the blank stares where he seemed to be "gone" and then would come back. We took him to see a neurologist and he was also diagnosed with
Epilepsy
.  He was put on one medication after another as the seizures got worse progressing from complex partial seizures to tonic-clonic seizures.  Currently he is on 7 medications and the seizures continue. We don't take him off the medications because we don't know how much worse the seizures would be without them.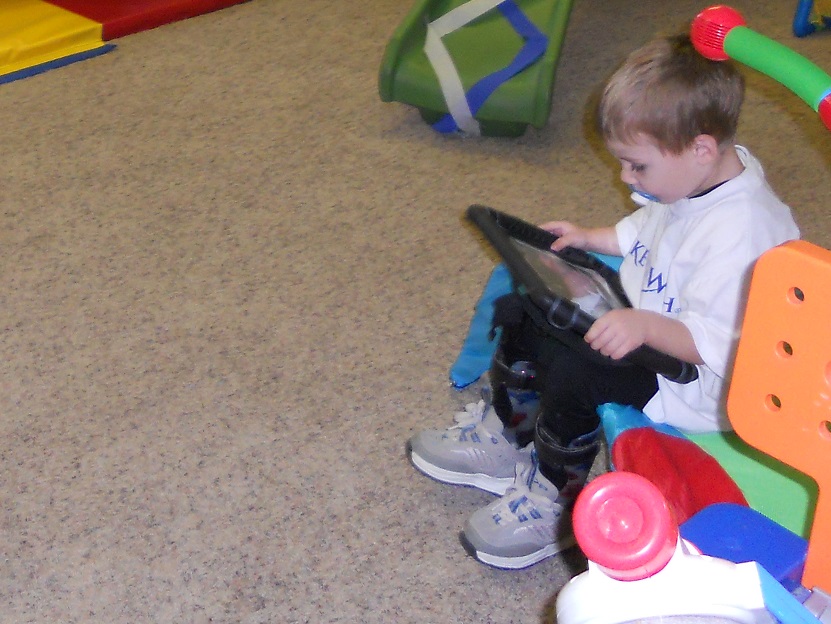 (Abel sporting his leg braces)
Abel's neurologist commented that he had "everything neurologically wrong that could be wrong".  This was affecting his ability to walk. His muscle tone in his legs were weakening. He couldn't walk for very long so we had to take along a large stroller, and later a wheelchair so he could ride when he could no longer walk.  He also wears braces to keep his feet from rolling inward.
Abel was declared disabled after the epilepsy diagnosis. Initially, when we first applied, he was denied. We had to go to court and argue our case to get him on disability. He was to receive 18 months back payments from the time we initially applied until we finally won. We thought that we could use that money to pay off the past medical bills. But we would find out that the back payment were not to be used for past bills but could only be used for current needs.  At the time, we had all his needs met and didn't require anything new, so the money was forfeited after 90 days.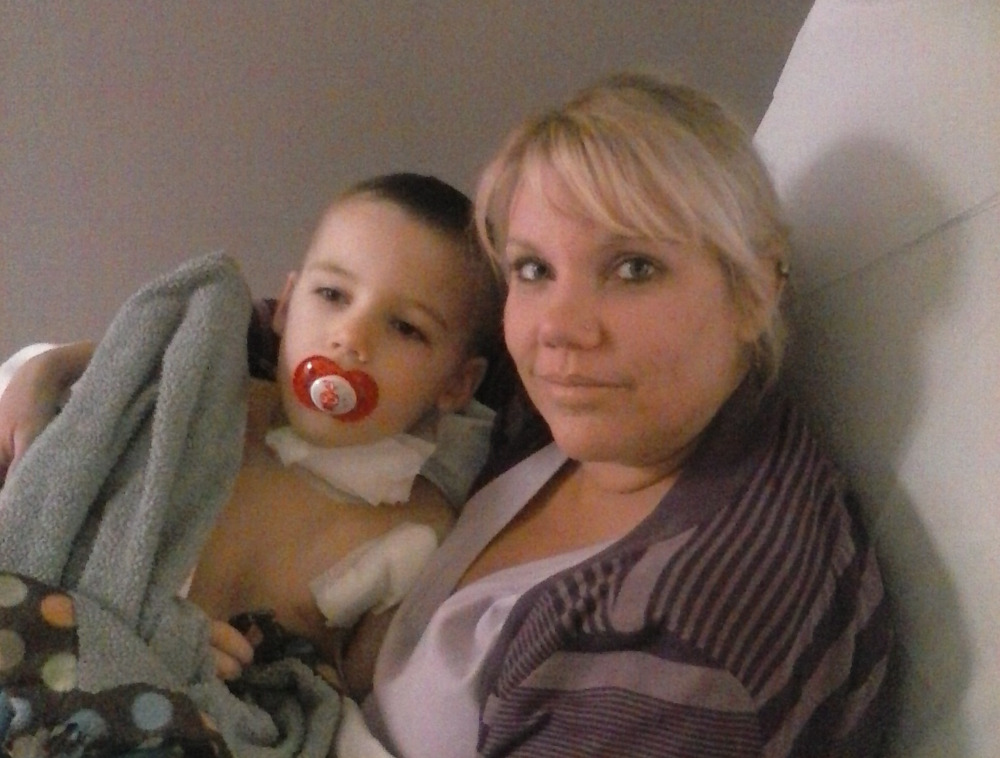 (Abel in recovery after surgery on Sep 17, 2015)
Update: On Sep 17, 2015, Abel had surgery to implant a "
Vegus Nerve Stimulator
". This surgery was out-of-network and we are responsible for the majority of the costs (about $20k).  For the next year, he has a weekly to monthly appointment to see the neurologist for adjustments to the stimulator until they get it tuned in for maximum effectiveness.
(Sawyer playing in the gravel)
Sawyer was born in September, 2011.  We hoped he'd be okay. For the first year or so we thought he was normal. Then he started missing milestones.  He also was referred to the "Full Circle Evaluation" and he was diagnosed with
Classic Autism
.  So he began his routine of several therapy sessions each week to try to help him meet milestones. Today, though he does communicate, his speech is more that of an early 2 year old. We hope he can progress.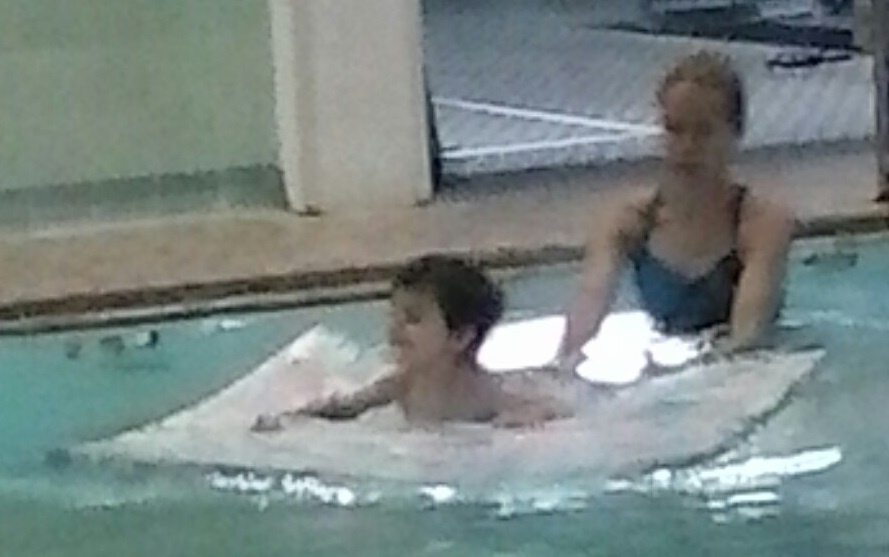 (Sawyer at water therapy. Expensive but not covered by insurance.)
In the last year, Sawyer is starting to show some of the same signs that Abel had before he was diagnosed. We see evidence of seizures and will need to have him evaluated in the near future.
To add to all this, my wife had been complaining of dizzyness, headaches, numbness on her left side, eyesight diminishing, and hearing problems. After months of being told nothing could be found wrong with her, they did an MRI and diagnosed her with
Chiari Malformation
and
Menieres Disease
. Now she has her own battery of therapies and medications to manage her own medical issues while trying to keep up with the two younger boys' appointments and medications.
We are really struggling here to keep paying on old medical bills while keeping up with new treatments, appointments, and therapies.
If you feel like you want to contribute, please accept my gratitude.  And forward this page to anyone else you think might be willing.
Thank you for reading.
+ Read More
Be the first to leave a comment on this campaign.