960
9
Help care for Caleb, the son Esther left behind
$181,031
of $180,581 goal
Raised by
1,095
people in 8 months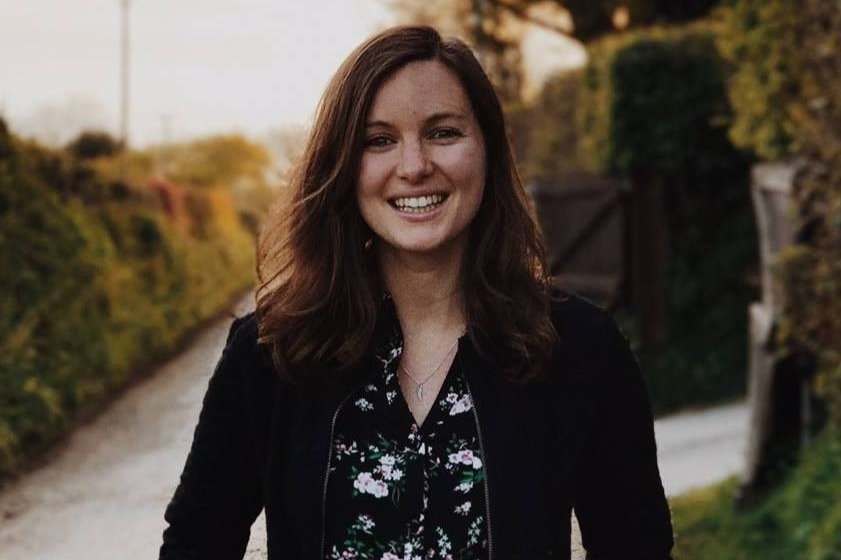 We are grateful through private donations the funds needed to pay the medical bills before Esther left this earth on July 25th, 2018 have been paid. Any donations now will go to help her husband Will, care for their son Caleb
Esther was diagnosed with cancer at the age of 26 in early 2016.
Her rare form of cancer puts her in a situation where conventional medicine cannot help her any further.
She is pursuing alternate treatment at the
Immunity Therapy Center
 near San Diego where she will start receiving the intensive, targeted treatments her body is needing now more than ever. These treatments will strengthen her immune system as well as help it to recognize the cancerous cells in order to overcome them.
She is scheduled to begin on Monday, May 7th, and will be needing the funds by May 27th at the latest.  Her father, Rick Ridings, is overseeing this account, withdrawals, and payments.  On May 8th, we increased the goal to $50,000 as they have now recommended extra treatments and continuing care. This is an urgent need and any amount you are able to contribute to her life is deeply appreciated!
Please share this page and spread the word for this. Thank you!
For more details, see below.
Read more of Esther's story on her blog:
https://findingperspective.net/
The Backstory
Hi, I'm Esther Moore. I'm a mother, musician, a writer and blogger. I'm married to William Moore and we have a gorgeous little four year old boy who happens to have Down Syndrome.

About a year and a half after finding out Levy's surprise diagnosis at birth, I was told at the age of 26 that my body was fighting a very aggressive, fast growing type of cancer  - triple negative breast cancer, one of the hardest to treat conventionally. I had two surgeries, an extensive one where they took out all my lymph nodes in my left arm and another when I found a second lump under my arm a few months later.

Then, I found a third lump - the third time the cancer had recurred within 9 months. At this point the doctors told me that they wouldn't recommend surgery, because it would just keep coming back. They said that unfortunately, since it had shown to be so aggressive and recurring, any treatment they could give me like chemo and radiation would most likely only be palliative (just have a small chance of even extending my life), not curative. It was devastating to hear.
After the surgeon told me it was now inoperable and that there was nothing else they could offer me that would be curative, we prayed about it and decided to move back from the UK to the place I had grown up to be near family - Jerusalem, Israel.
I've been following an intensive natural/alternative treatment plan since the beginning that has helped a huge amount. We also have been blown away by how many people around the world have been praying for us and believing with us for total healing, that we believe has made a huge difference. Thankfully, this seemed to help delay the cancer spreading since the oncologist told me back in October 2016 that it would have spread to all my major organs within the next three months. Up until recently, it miraculously hadn't spread at all and was still contained to the area under my arm.
Where I am now
Recently, I've been in a lot more intense constant pain. My left arm has also become swollen, painful and unusable with symptoms of lymphedema (common after the surgery I had). We decided to go to the hospital here to see if anything could be done. After what felt like a million tests, scans and long days at the hospital, we found out the results...and they were not what we were hoping for. It showed that the cancer now had started to spread throughout my lymphatic system, and that they had also found a small mass on one of my vertebrae bones. It was so hard to hear, but we're thankful that it hasn't spread further and has not spread to any organs. Still, we knew something had to be done.
Although this would now class it as stage four cancer, the doctors at the hospital said there was still hope. They told us there is a new cancer treatment called immunotherapy, a treatment that supercharges the immune system to fight against the cancer itself that has had incredible results - even for people with stage 4 cancer.
Our next steps
After a lot of prayer and research and talking things through, we decided to look at clinics that specialise in this treatment. We found one near San Diego called the
Immunity Therapy Center
  that offers immunotherapy along with all of the intensive, non toxic treatments that I have researched and been wanting to do.  There are case studies of people who did these treatments at this Center who had 
stage 4, triple negative breast cancer
  and had incredible results - even going home cancer free. The center combines the latest cutting edge medical treatments with holistic, natural non-toxic therapies to get the best results. From
independent reviews
  it looks like they have helped thousands of people, many with stage 4 cancer, to massively improve and often become cancer free.
Within a couple days of finding the clinic and it being confirmed to us that this seemed to be the next step, everything miraculously fell into place faster than we could have imagined. I'll be flying out today (!!) to start treatment this Monday, the 7th of May.  We strongly feel that this is my best chance at getting my life back and being here for our son and future children. 
But, we need your help. All together the costs come to 30,000 US dollars for a three week treatment. Many people in my situation have had incredible results even in these three weeks, but included in this cost is a detailed intensive home treatment plan provided by the clinic for at least three months afterwards as well. We're so thankful for the incredible support network we've had around us from the beginning from all over the world, and appreciate anything you can do to help us meet our goal by donating and/or sharing this page. Thank you for helping me conquer this cancer!
+ Read More