Dwayne Needs Your Help
$6,185
of $5,000 goal
Raised by
139
people in 43 months
Meet Dwayne "The Rock" Johnson, a 4 month old puppy, who needs your help.  He was dumped at North Central Shelter with a large metal wire wrapped around the bottom portion of his mouth.  It took bolt cutters for the shelter to remove it.  17 stitches later his mouth is healing nicely, but he has much bigger challenges ahead.
Dwayne has a grade 5 heart murmur.  Grade 6 is considered the most severe.  Stress such as the shelter, too much excercise or being left alone or even being kenneled can cause a heartattack.
Thanks to some networking Saving SPOT took Dwayne in today. We named him, Dwayne Johnson "The Rock", because he is going to need to be a great fighter to win this battle.  Now he needs your help...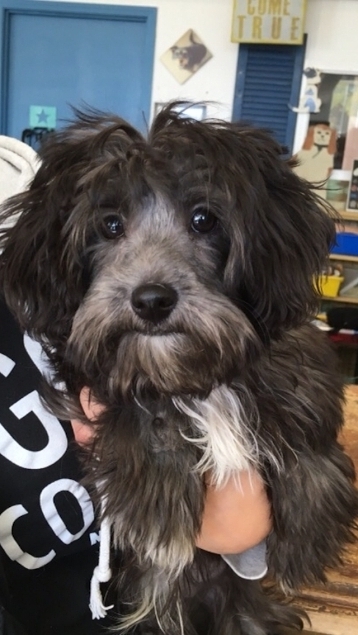 This week Dwayne will go for a full Cardio work up at ACCESS in Culver City. Once we know exactly what is wrong with his heart: we will either fix it surgically or treat it with medication.
Many of you know Fabby's dog Tyler, who has a grade 5 heart murmur.  The vets told us he would not survive neutering let alone surgery and that he only had a few months to live.  Five years later, neutered, Tyler is still doing well on his medication and has never shown symptoms of his heart disease.  So we have hope for Dwayne but we need your donations so we can get him the proper medical care he needs. 
We will continue to post updates on Dwayne on our Facebook and Instagram- every $5 helps
+ Read More
You know what would be awesome? If Dwayne Johnson adopted little Dwayne Jr.!!!
+ Read More