Autumn's Brain Tumor Surgery Fund
$40,990
of $42,630 goal
Raised by
488
people in 39 months
For the past several months, as my sister Autumn was happily planning her wedding, she began having headaches and occasional dizziness. With so much going on around her, she didn't really stop to think about it until her honeymoon, when these symptoms started getting more frequent and more serious. She had a couple of intense episodes of vertigo, and got really freaked out. She told me about all of this and I thought, maybe you're anemic? Maybe you need more iron or you have low blood sugar or something? But after taking more iron and eating more regularly did nothing to make her better, she decided to go to the doctor. 

Her doctor told her it could be an inner ear issue and sent her home with a list of exercises to do at home in order to hopefully get things back to normal. She did the exercises religiously, but they didn't work. Meanwhile, the list of symptoms started getting longer... blurry vision, seeing stars, light sensitivity, insomnia, incoordination, etc. Without answers, Autumn tried to push through all the symptoms and get on with her daily life. As a professional fashion photographer/design consultant/artist/teaching assistant at PNCA, this became nearly impossible. How can someone who uses their eyes to make a living do so with all these eye/head related symptoms?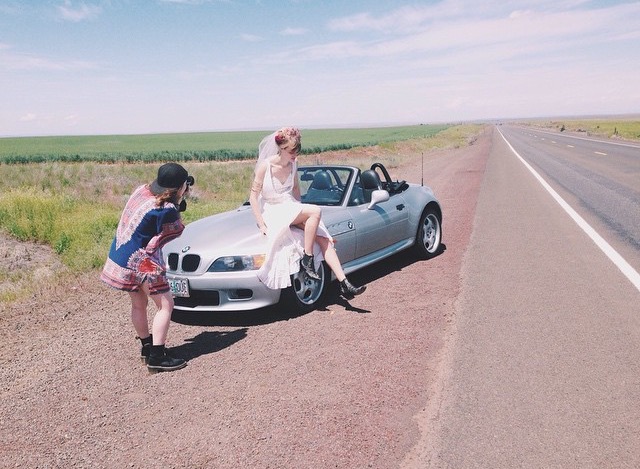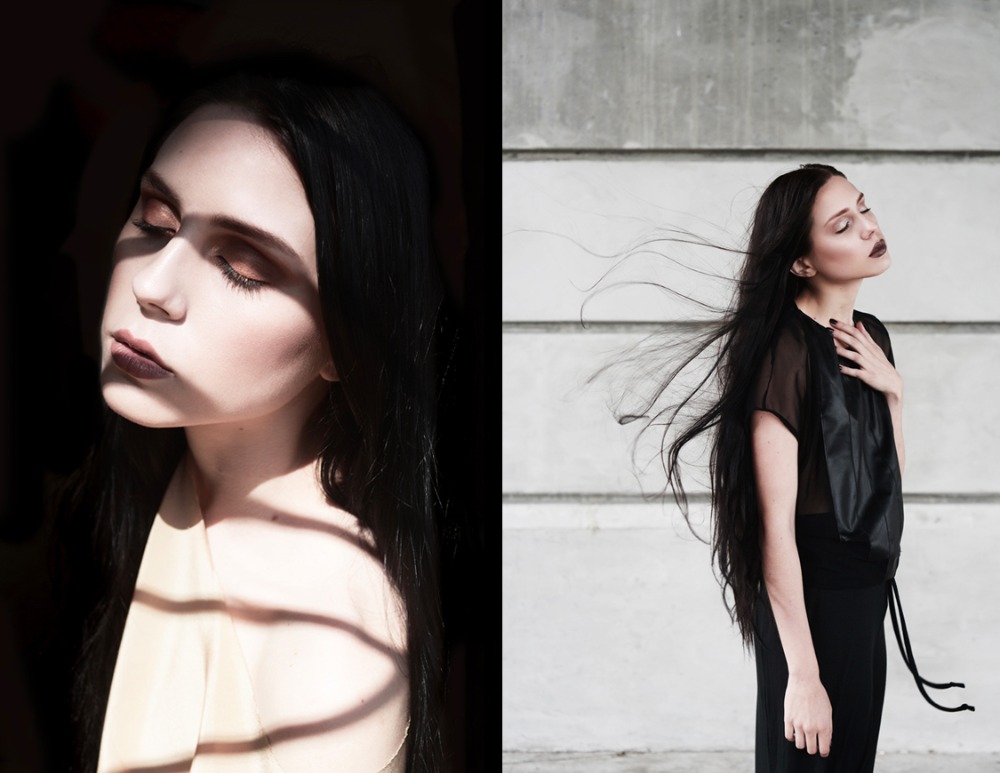 "What if I have a brain tumor?" she asked our mom. 

She called her doctor again, and this time he rushed an order for an MRI. We were reassured by family and select friends. We had faith that everything would be alright and nothing would show up, but we knew there was still a chance that something could. I went with her that Thursday morning, a couple days before Halloween. She, our mom and I laughed in the waiting room, eating fun size candy the receptionist had set out for patients. It was a quick 30 minutes. "How long until they know the results?" I asked.

"A day or so, I guess." she said.

Sure enough, her doctor's office called her saying they wanted to see her Friday to go over the results. I was hopeful, but not stupid. I knew if nothing showed up on the MRI, they would've told her that over the phone. Dad called that Friday to tell me the news. "She has a tumor in the center of her brain. It's presumed not cancerous, but it's on what's called the pineal gland. They said they could watch it and wait to see if the symptoms get better or worse, or she could look into surgery to remove it. She doesn't want to make any deicisions today."

A brain tumor.

I felt helpless. I wanted to do something. I'm a researcher, by nature. So I quickly began to learn anything and everything I could about these types of tumors. I found out that tumors the size of my sister's and the location it is in are extremely rare, especially if they are symptomatic. These symptoms can include headache, unexpected seizures, visual disturbances, muscle fasciculations, light sensitivity, inability to coordinate voluntary movements, vertigo, insomnia etc. Once this tumor is symptomatic, it doesn't get better on its own. It needs to be removed. 

There isn't a whole lot of mainstream knowledge about these types of tumors and their symptoms among doctors. In fact, only a handful of surgeons in the entire world will remove them. And the closest one I could find, amazningly enough, is in L.A.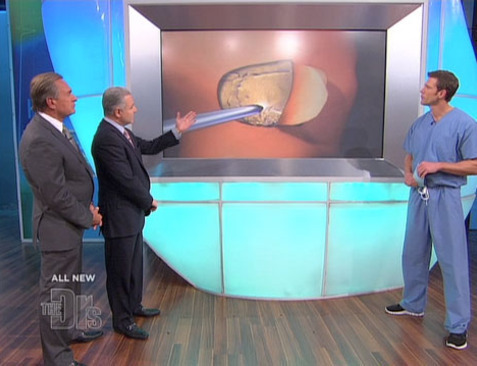 This doctor just happened to be the one who pioneered the least invasive surgical procedure to remove these types of tumors. I watched several video clips of him online--how he helped this girl who had the same type of tumor as Autumn, by removing it surgically. I watched a video of him actually performing this surgery. Post recovery, the girl's symptoms were completely gone. Those video clips gave me hope. 

After more episodes of vertigo, Autumn decided she wasn't comfortable with driving anymore. Light sensitivity and consistent "floaters" disrupted her ability to focus and see daily. Some days were okay, some days were terrible. She told me she really felt trapped, and just wanted to see normal again. The best way she could distract herself from her ailments was to lay in bed with her eyes closed. Autumn didn't want to live like this. She wanted a second opinion. My mom contacted the doctor's clinic in L.A. and started a conversation which gave us even more hope. They scheduled a consultation via skype and the doctor reassured Autumn that he would be able to help her. He confirmed she was a good candidate for surgery and that all of her symptoms were certainly caused by this tumor on her pineal gland. He told her the pineal gland produces melatonin and that the tumor was keeping it from doing so, which is why she has insmonia. He reassured her and explained that he has done thousands of these surgical procedures in the past twenty years. What a relief. Autumn finally felt hope herself, and cried after the conversation ended.

So, here we are. After many obstacles, conversations with insurances, etc. we are looking at surgery in L.A. on January 5, 2016. Brain surgery does sound scary. It's expensive. It's a big deal. And in order to make it happen, Autumn needs your help.

After the surgery, Autumn will spend at least two days in ICU. She will be in L.A. for at least ten days before she is cleared to go home. I'm sure you can imagine the cost of an operation like this and everything that goes with it is not cheap. Let me break it down for you...

Primary cost:
*$30,300  out of pocket for the surgery/doctors/hospital costs that needs to be paid in full by Dec 5th

Secondary costs:
*$3,600 for insurance premiums to keep Autumn under the coverage of our dad's insurance (which will give her better coverage)
*$2,500 for airfare to L.A. for the surgery (this will include Autumn, Sean, and my mom)
*$2,000 for lodging in L.A. during the time she is there
*$200+ for prescriptions
*$2,000 to supplement the income they will miss during the surgery and recovery
*$2,030 to cover gofundme fees

This tumor in her brain has to come out, whether any of us can afford it or not. If it doesn't, her symptoms could get worse. We can't let her live with these and potentially worse symptoms for the rest of her life. It's a lot of money. And none of us can pay for it by ourselves, but together we can make this happen. Please, help my sister.

"Great things are done by a series of small things brought together." -Vincent van Gogh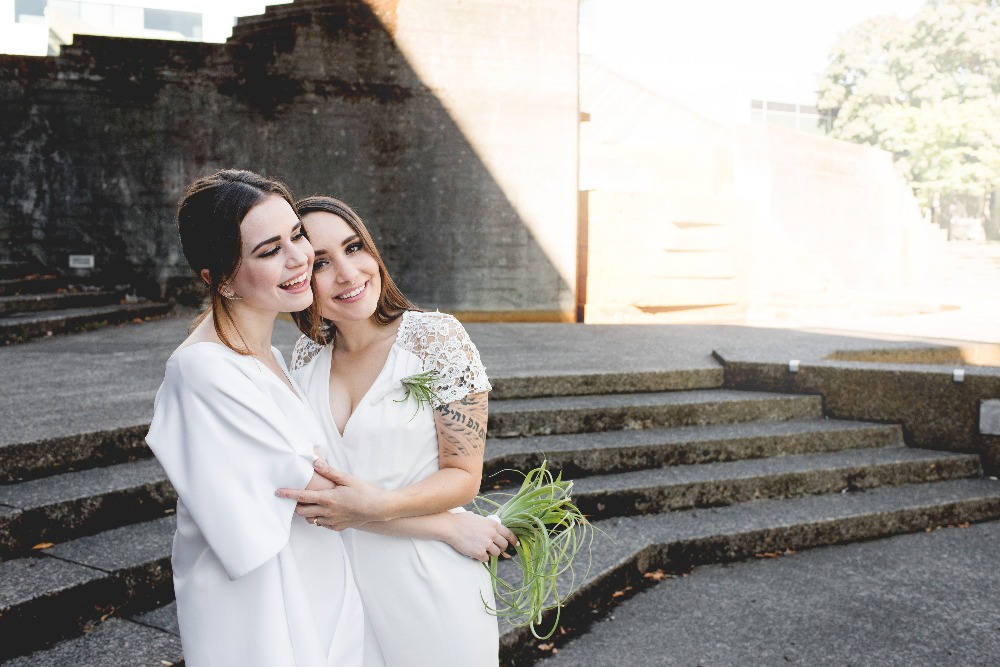 + Read More