Help Wes & His Family Get A New Roof
$3,365
of $6,000 goal
Raised by
63
people in 29 days
My name is Wes. I'm a writer and my writings are my family's sole source of income. I own my home but currently have no extra money for repairs. Our roof is badly damaged and in need of replacement, which will cost at least $5,000 or more depending on how much damage the roofers discover.
It has been damaged for a couple years, and we fear that something bad could happen to it any day now. Because of this, we need the funds for it ASAP and we hope to have it replaced this winter.

Below I have included a photo of my family and I, as well as pictures of the damage to the roof and the leaks/water damage to the ceiling. As you'll see in the pictures, some areas of the roof are sagging. As you'll also see, the ceiling in some rooms of the house has taken water damage.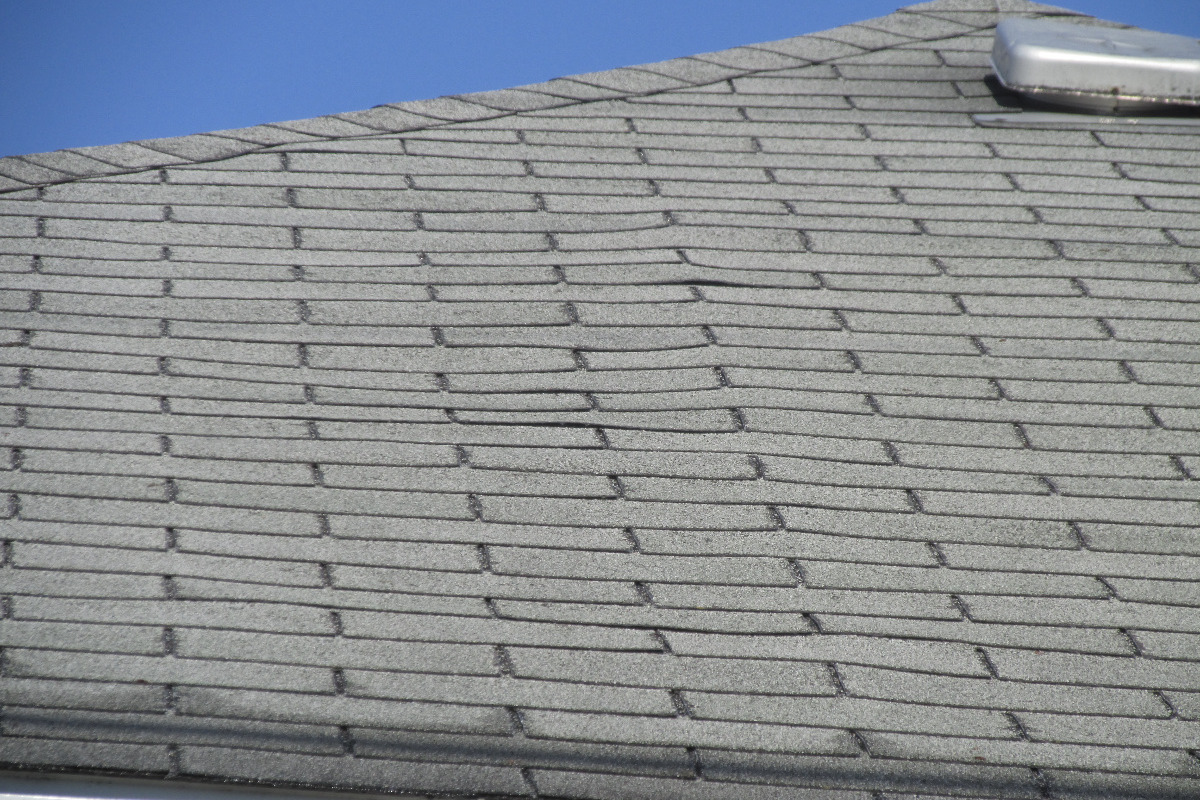 Our goal is $6,000 to start. We will greatly appreciate anything and everything you can give. We will also appreciate if you can share this far and wide on social media.
+ Read More
Thank you again to everyone who has donated and supported us in replacing our roof. We are halfway to our goal here on GoFundMe, and I am continuing to call roofing companies for an estimate on the cost of replacing it.

The past couple bids we've received are higher than we would prefer – one was around $7,500 and another was around $8,500 – but we've received one cheaper estimate that is more in our price range.

The companies giving us the higher bids want to do more than the basic roof replacement. Besides some costly improvements they want to make, they are factoring in the price of replacing some of the wooden beams in our ceiling that have taken water damage.

I am still calling around in hopes of getting a more affordable bid; I'll post another update as soon as we decide which roofers to go with.

My plan was to have the job done this month (December). But depending on whether we get an affordable estimate from a reputable company in the next couple weeks, as well as the amount of funds we raise in that time, I may need to extend the fundraiser into next year.

I think we will soon have enough to replace the roof, which is something I never thought I would be able to do anytime soon. It is amazing beyond belief that so many people have helped us, whether by donating or sending love and kind words.

We're not quite there yet, and anything will help. To everyone who has donated and anyone who potentially will: you are teaching me what it means to be kind and compassionate. Thank you again. =)
+ Read More
Thank you so much to everyone who has donated to our new roof fund and sent us positive comments. With the donations made to our Go Fund Me and the donations sent via PayPal, we are closer to our goal than I would've ever thought possible.

I'm currently calling around, having a few more companies come to look at the roof and give an estimate of what it will cost to replace. One roofer said while looking at it that it has taken a great deal of hail damage, which has caused the nails to loosen and water to get in.

This is why our ceiling has taken water damage, as you can see in two of the pictures below. Showing me up-close pictures of the asphalt shingles, he made it clear that hail has significantly damaged the roof. This confirms that it needs to be replaced ASAP.

I don't yet have the pictures he took, but I will update this as soon as he sends them to me. I have two other companies coming by in the next few days to look at it and give me an estimate, so for now we are unsure what the final cost will be.

As I mentioned, we are closer to the amount we think we'll need. But we're not out of the woods yet.

I cannot express my appreciation enough to everyone who has donated, and apart from the contributions made via Go Fund Me - for which I have not yet thanked all the donors - I am trying to thank each of you individually.

If we can continue to get contributions, then I'm confident that we will have enough for this frighteningly expensive repair.

As I wrote in my original post, we will greatly appreciate anything you can give. If you enjoy my writings and want to help support the blog, then right now this is the best way to do so.

Words are insufficient to express how much I appreciate everyone who has donated in our time of need. So many amazing, compassionate readers have helped us either by donating or sending love and support.

Because of you, we are inching closer to our goal.

Thank you all again, and much love. =)

Wes & family

I'll post another update for the roof fund in the next few days - likely after Thanksgiving as it will be a busy time for everyone.
+ Read More
Read a Previous Update