Help Support My Healing Journey
$7,255
of $10,000 goal
Raised by
30
people in 14 months
Hello everyone! Thank you for taking the time to read this. Those of you who know me probably know that I have literally been on a lifelong journey to find health. Since I was an infant I have had severe digestion issues that were dibilitating at times. Over the following 30 years I have experienced passing out, low blood sugar, chronic extreme fatigue, heart palpitations, serious digestive issues, rashes, as well as many other imbalances. It has been a very long journey in which much knowledge has been gained.
I have spent most of my life trying to tread above water by making food my medicine, and implementing too many other healing modalities to list here. I bounced around from doctor to doctor, but always walked away feeling deflated and helpless.
This last year has been the most challenging time in my life. My beautiful sister was diagnosed with stage 4 pancreatic cancer, and passed away 4 short months later at age 31, leaving her joyful 1 year old daughter with us. I am still not aware of how that experience is affecting every aspect of my living, but I know it deepened my life in a very profound way.
I am no longer willing to settle for doctors who won't acknowledge my concerns about my own body. I have landed in the care of an amazing human being here in North Carolina. He is the first doctor ever who has really listened to me. He asked questions that I have never been asked by other doctors, and is beginning to unravel the long term imbalances that I have lived with for almost 30 years. I finally have someone who can help guide me through this healing process so that I can thrive! My life has always been about helping others, and I feel that my purpose and potential in life is much greater than my current position, but I need to have my own health to move forward.
After very thorough testing we have found several real concerns that need to be addressed. He has a year-long care plan for me to start out with that is so comprehensive, and uniquely catered to me, that I have hope once again! He is helping me to feel empowered, and that my health is actually attainable.
However, I have to pay all of the expenses out of pocket, and this first year of care is going to be a minimum of $10,000. This price will include ongoing testing, office visits, lab work, treatments, and supplements.
It has never been easy for me to ask for help, rather I am more comfortable being the one helping. However, last year I spent by my sister's side trying tirelessing to help heal her. I have no income from last year, and am just now starting to get back on my feet. So I am asking for help now, because I am ready to be given the opportunity to heal! Anything you can offer is beyond appreciated, and will be akin to an investment in making the world a better place. I am so looking forward to reaching a higher potential so I can share my love with others!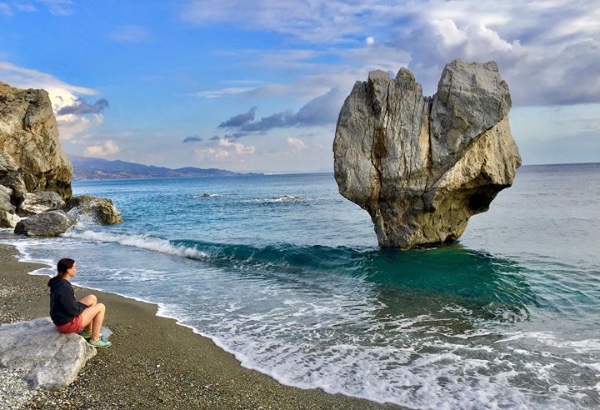 My beautiful family!
+ Read More
Sorry I got cut off. I would like to help. Could you send your address via my phone. My iPad was hacked.
+ Read More