38
27
Help Us Save This Church Venue
$3,316
of $132,000 goal
Raised by
38
people in 12 months
Dear friends,My husband Rob and I bought this beautiful old building in 2014. We did it to save the building from becoming apartments or a private residence. We did it to preserve history. We did it to host music concerts, workshops, events and exhibits. We did it to provide a peaceful and beautiful sanctuary where people could come to meditate, pray, and feel connected to the deeper matters of life. We were outbid by investment buyers who were getting prices on the pews and stained glass windows, but by



amazing twists and turns, the opportunity came back to us. The sellers knew we would love and care for the building, treat it with the deepest respect, and protect it from the fate of many other old buildings. I can tell you that I love this building with a mighty love, and have the strongest feelings about protecting it. I feel compelled to keep the doors open for everything good that it can offer the community.


We have funded everything out of pocket- the purchase price and closing costs, the monthly mortgage payments, additional loans, property taxes, utilities, and renovations. We are now completely out of money and options. I have resisted reaching out, but in order to avoid having to say goodbye forever to the building and what it can offer the community, we must raise funds.



We are not a 501C3. The building lost its tax exempt status when it was decommissioned for sale. We looked into it extensively but were advised that there is no need to become one at this time. That said, we operate as if we are one. Consider: I am not an investment buyer. I am not in this for the money. I have taken no salary. Anything we might bring in will go back into the project. If we fail to accomplish our



goal, we will donate every penny that comes in via this campaign (which is a matter of record), to the charity of choice. However I sincerely hope it does not come to that, which is why I am reaching out at this time. Because to me, this is a labor of love. Just ask the people who have come through our doors to our events. 



Please, consider making a donation, whatever you can afford, which will be applied exclusively to paying off the purchase price of $132,000. This was the price of the building and does not include our closing costs, or any other maintenance, repair and renovations expenses. Your donations will go directly to the three banks that have funded the purchase, until they are paid down to zero. That is my goal. If we succeed, we



can then move on to address additional goals, such as wheelchair ramps, a new heating system, kitchen modernization, professional stage lighting, audio system upgrades, and a fund for bringing in great artists and performers. But the immediate crisis is the purchase price.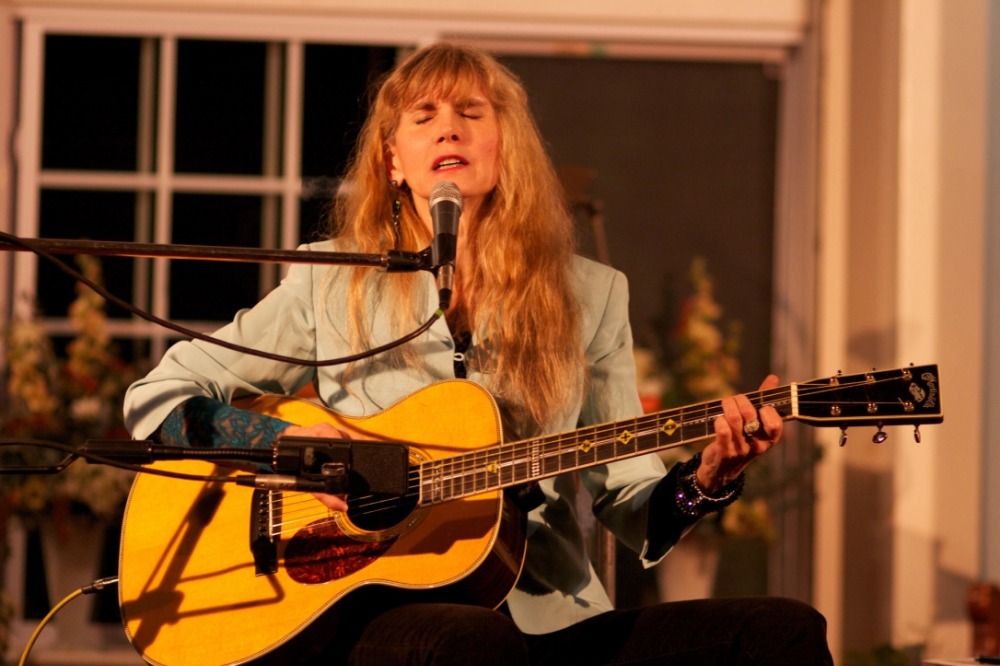 Please look at our past events and you will see some of what is possible. One music fan drove down from Canada twice to attend  concerts.



A number of people parked where they could and walked a fair distance to make it to a Guy Davis concert after a storm blocked local roads with fallen trees. Many people have stopped by to thank us for saving the building and for hosting concerts. I am determined to bring as many interesting and wonderful events to the public as possible, while at the same time maintaining the spiritual heritage and architectural beauty of the building. 



A little more info: When it came on the market, as stated we were up against investment buyers and developers. We didn't know how, but we just knew we had to find a way to save the building. With a high interest loan in addition to two 0% rate credit card offers, we managed to scrape together the money by closing. We have kept things going on a wing and a prayer for almost 4 years, but now we have reached the absolute end of options. In order to keep the



building and all that it has to offer, we must raise the purchase price and pay off the loans. If we can raise enough to accomplish this, we can then move forward with various renovations as listed above.

Some of what we have done thus far:Rob painted the front of the building (yep, he fell off a ladder- no more ladders for a while)!! We searched for and found the original collapsed septic tank and installed a new 1,000 gallon tank. We replaced dysfunctional kitchen plumbing with all new lines, requiring excavation around the perimeter of the building to connect into the septic, and installed a new well troll.



Downstairs Rob removed the old sheet rock and painstakingly re-pointed the antique brick walls, sealed the floor, renovated the bathrooms, patched cement, while our friend Loyd repaired the plaster in the sanctuary, teetering on a ladder, painted the interior and ripped out old linoleum from the office. Incredibly, this uncovered a layer of newspaper, perfectly preserved, from 1949, the year I was born! Honestly, it certainly seems like nothing is by accident. Now everything is lovely, aired out, and filled with a sense of peace that everyone notices as soon as they enter the doors.


+ Read More
Steven Johnson, Rory Block and the Strait Way Ministries Choir take the stage at PS21, July 22nd, 2018. This was the final day of our 2nd Annual "Rory Block's Blues & Gospel Weekend" presented by PS21 in collaboration with Rory Block and ChurchLIVE. If we can survive through the winter- plans are already underway for the 3rd annual Rory Block's Blues & Gospel Festival. Please help us by donating whatever you can- everything appreciated.
Rory and Rob

Video excerpts from the service, with Elder Steven Johnson preaching, and two choirs singing at ChurchLIVE coming soon..!
+ Read More
On the morning of July 21st, 2018, the Strait Way Ministries church of Utica Mississippi arrived in Chatham NY after a 36 hour drive- it was so great to see our dear friends once again! Also there to welcome them was the Payne AME church of Chatham, who prepared a wonderful homemade meal for the weary travelers.

The next morning, Sunday July 22nd, we all went over to ChurchLIVE for service. Reverend Iris Waddell of the Payne AME church led the worship, and Elder Steven Johnson (grandson of blues legend Robert Johnson), preached a powerful sermon on the theme of Unity. Both choirs performed two songs apiece to a delighted house. The building was alive, filled with wonderful people sharing worship, fellowship and music.

After lunch, we all went over to Chatham's own PS21 (Performance Space for the 21st Century), to see the Strait Way Ministries Choir in concert. They rocked the house and shook the foundations- video excerpts of both the service and the concert coming soon.

This was all part of the 2nd annual "Rory Block's Blues and Gospel Weekend" which actually started on Thursday July 19th with a slide guitar workshop at the church. And this is why we saved the building: to preserve history, beauty and tradition, to present events, concerts, services, educational resources, workshops, and to provide a place for culture and community to thrive. So many people have thanked us! And now we need your help. If we make it through the winter we look forward to another season of exciting events. Please help us save this beautiful building so we can continue to keep the doors open. Our goal is for everything we do here to be of use to the community.

Rory and Rob
+ Read More
Read a Previous Update