Help Neta study programming in NYC
$6,550
of $6,050 goal
Raised by
120
people in 7 months

Who am I
Hi, my name is Neta Bomani. I'm a 23 year old graphic designer, journalist and artist. I'm also a first generation American born to East African immigrants. After studying journalism and graphic design for my undergraduate degree, I decided I wanted to continue my education and further integrate my interests in art, tech, design and data journalism. Because I can't afford a graduate program, a technical program is the most viable option for me. I was accepted into the School for Poetic Computation (SFPC), a programming school in New York City that not only teaches students how to code, but also integrates critical theory and ethics of technology into its a curriculum, which is why I sought out this program over others.
What is my goal
In seeking out a technical program, I do so while understanding the barrier to entry for someone like me since digital infrastructure is being hired out/built by a
predominantly straight white male demographic
. I also understand how crucial it is to encode a multitude of perspectives into soft/hardware so that the social problems of the dominant culture (e.g. racism, sexism, ableism, xenophobia) don't replicate under the guise of technological progress while ignoring social progress altogether. Because of this, I want to learn how to code in order to build tools that increase autonomy for people who have less power on a systemic level. 
Learning programming would enable me to not just potentially improve economic conditions for myself and my family, but also share my technical literacy with other black and brown folks who are interested and incorporate us into the creation of infrastructure on and off the web. The future will be increasingly technical and I'm deeply interested in addressing this along with the fears of technology (read: technocratic dystopia), that is, the duality of mastering new technical skills/tools in addition to understanding critical theory and ethics of technology. It is very important for me to learn new skills or build new tools AND understand how the objects we create generate power and construct our world (e.g. social relations, hierarchies and contracts) while simultaneously asking difficult questions that lead to meaningful conversations and material actions that transform our world for the better.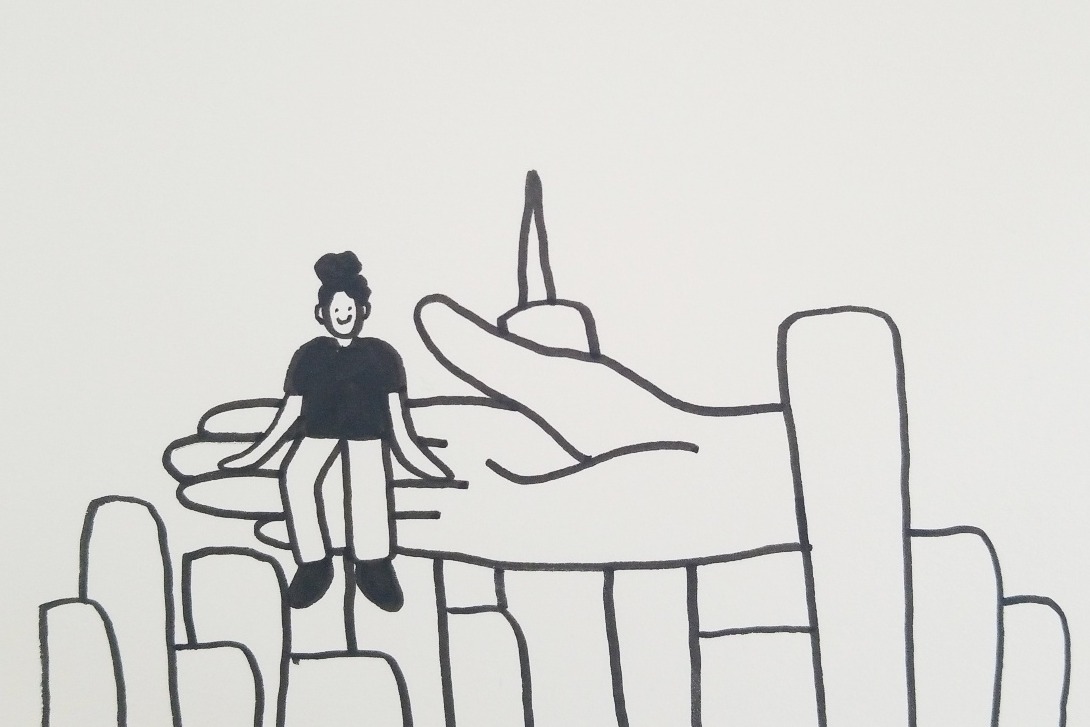 How can you help me achieve my goal
The three month program costs $6,050 ($5,550 for the ten week program plus a $500 on boarding week for beginner programmers). For transparency, you can verify the costs on SFPC's website here:
sfpc.io/fall2018
.
Compared to other bootcamps, it's relatively inexpensive, however, tuition on top of the cost of living in New York for at least three months (approximately $7,000) is an overwhelming barrier for me as both a person of a low income background and an outsider relocating from Austin, TX.
I'm asking for support from friends, family and the community to cover the cost of the program. Because money is an issue for me, I understand that it may also be an issue for others. If you can't offer financial support and have the capacity to help in other ways, you can help by: putting me in touch with friends and family in NYC; helping me secure housing for six months to a year (preferably beginning in August);  recommending me for graphic design jobs and/or gigs; and/or sharing this campaign with other people who could potentially help.
It's important to note I applied for work study, which, if approved, will cover half tuition for the ten week program (~$2,775). I have yet to hear back from the school on whether or not I've received the work study position and will update everyone once I hear back. In the event that funds are raised in excess of the balance for tuition, that money will go toward living expenses for the duration of the three month program.
I plan on leaving the city of Austin for New York City in August, the program starts subsequently on Sept. 3, and I hope to raise funds in advance. Any contributions between now and then would be beyond helpful and warmly appreciated.
Thank you so, so (multiplied by infinity) much in advance,
N
P.S. Feel free to get in touch with me elsewhere on Twitter (
@netabomani
) or e-mail (netanyabomani[at]gmail.com).
+ Read More