47
4
Help Maya get her life back, starting with a home!
€5,500
of €15,000 goal
Raised by
44
people in 2 months
Dear friends of Ibiza, 
My name is Christina van Ederen, I am dutch and my birthday is the 7th of January! For my birthday. I don't want any presents, instead I would be so grateful if you could make a donation for Maya. 
I would like to introduce to you my friend Maya (Sandrine). She had an incredible life and is an amazing woman, but due to some wrong choices in her life she ended up being homeless and hopeless.  We met het some weeks ago, although we know she has been on the streets for quite a while... 
Every second chance in life starts with hope, love and the basic necessities, such as, food, security and a roof above your head. These are fundamental rights of every human being. 
I started these holidays by providing her with some basics, in exchange for her friendship and trust, and I would like to continue helping in 2019 with some support from my friends.
The amount we are fundraising is to organise a stable home and food for one year.
This year we will try to help her find the purpose of life! Right now we payed a room for her during christmas and whole January. We bought her basic things like shampoo, clothes & food (She is a big foodie and loves to eat good!) 
· Your withdrawal plan to get the funds from the campaign to the ultimate beneficiary/ies
We will not give her directly the donations, these withdrawals will go directly to my personal bank account. We will make a plan for her so she can have a home, food and her medicines.  Of course we will update weekly after every withdrawal.
Now we need a withdrawal for the room which is rented until the 31th of January (€1000), and after it will depend on which stable home we can find for her, which must usually be payed upfront, including expenses, so she doesn't have to worry and has time to find herself the first year. 
Maya is really changing and regaining her life spirit! Little changes can make a huge difference in someones life. Please help us do so. 
--------------------------------------------------------------------------------------------------------------------------------------------------------
Queridos amigos de Ibiza,
Mi nombre es Christina van Ederen, soy holandesa y mi cumpleaños es el 7 de enero. Para mi cumpleaños, no quiero ningún regalo, en vez de eso, le agradecería que hiciera una donación para Maya.
Me gustaría presentarte a mi amiga Maya (Sandrine). Tuvo una vida increíble y es una fantástica mujer, pero debido a algunas decisiones equivocadas en su vida, terminó siendo una persona sin hogar y sin esperanza. Nos conocimos hace algunas semanas, aunque sabemos que ella ha estado en las calles durante bastante tiempo ...
Cada segunda oportunidad en la vida comienza con la esperanza, el amor y las necesidades básicas, como comida, seguridad y un techo sobre tu cabeza. Estos son derechos fundamentales de todo ser humano.
Comencé estas navidades proporcionándole algunos básicos, a cambio de su amistad y confianza, y me gustaría seguir ayudando en 2019 con el apoyo de mis amigos.
La cantidad que estamos recaudando es para organizar un hogar estable y comida para un año.
¡Este año trataremos de ayudarla a encontrar el propósito de la vida! En este momento le pagamos una habitación para ella durante Navidad y todo el mes de enero. Compramos sus cosas básicas como champú, ropa y comida (¡Ella es una gran aficionada a la comida y le encanta comer bien!)
· Su plan de retiro para obtener los fondos de la campaña a los beneficiarios finales.
No le daremos directamente las donaciones, estos retiros irán directamente a mi cuenta bancaria personal. Le haremos un plan para que pueda tener un hogar, alimentos y sus medicamentos. Por supuesto que actualizaremos aqui semanalmente después de cada retiro.
Ahora necesitamos un retiro para la habitación que se alquila hasta el 31 de enero (1000 €), y después dependerá de qué hogar estable podamos encontrar para ella, que generalmente se debe pagar por adelantado, incluidos los gastos, para que ella no tenga que preocuparse y tiene tiempo para encontrarse el primer año.
¡Maya está realmente cambiando y recuperando su espíritu de vida! Pequeños cambios pueden hacer una gran diferencia en la vida de alguien. Por favor ayúdenos a hacerlo.

+ Read More
Update 2
2 months ago
Share
Maya went to the hair dresser today and we met with her daughter! We are so happy with how much she changed already! She only needed a roof, food and some friendship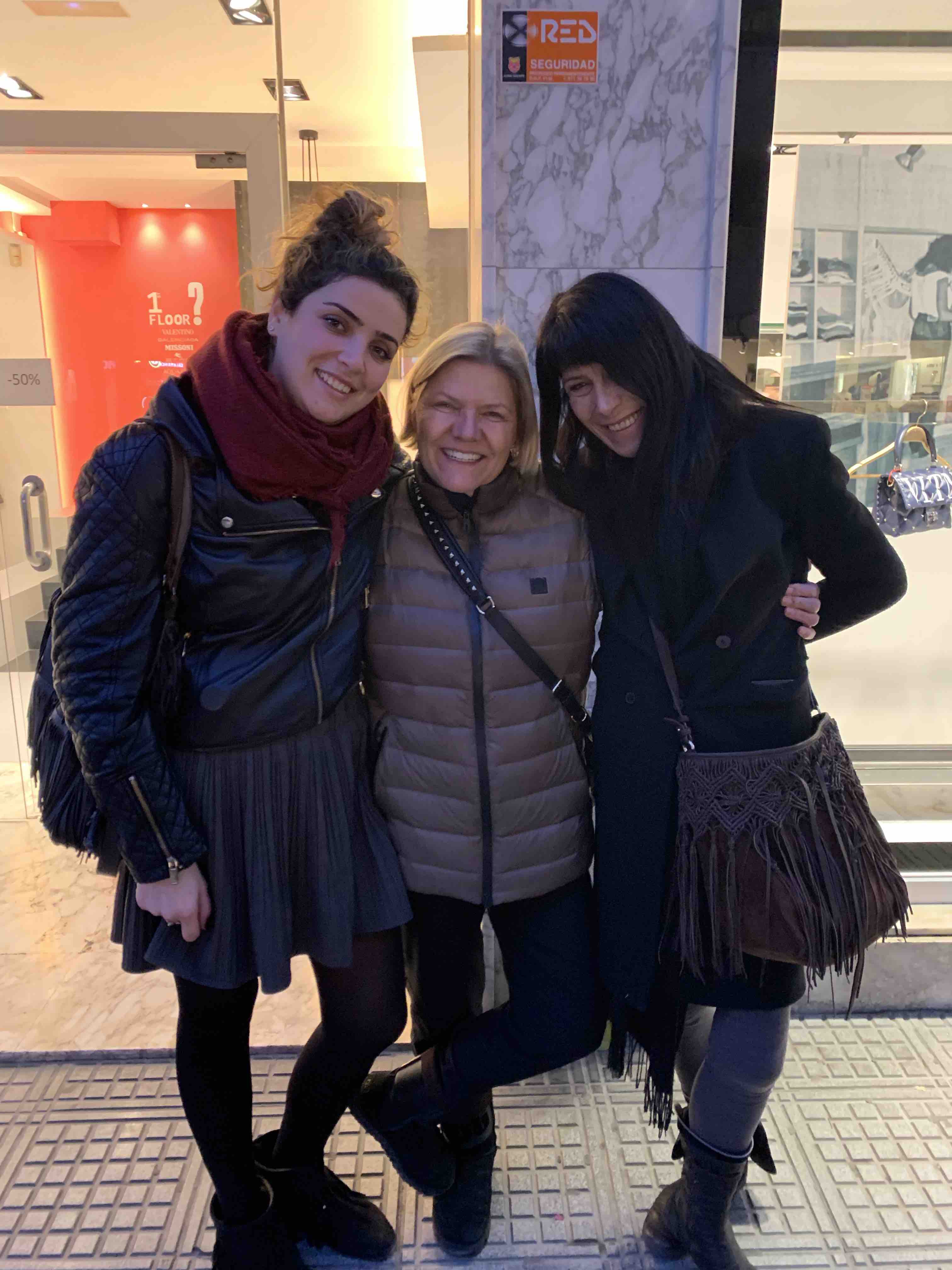 + Read More
Update 1
2 months ago
Share
Hello dear Ibiza friends!

Maya is doing much better, she gained some weight and is every day happier!

We arranged a room for Maya in a hostal until the 31st of January! We are also arranging her papers and are in contact with the Belgium consulate. We would like to find a permanent home for her for the whole year!

If someone knows about a nice room of small home, please contact us! We would like to pay it all in advance,.

Big hug!
+ Read More
Read a Previous Update