Help Matthew Kelsey kick AML's butt
$19,685
of $25k goal
Raised by
276
people in 3 months
Matt is a Volunteer Firefighter with the Mt. Lebanon Fire Department and an Emergency Department Technician with St. Clair Hospital. He prides himself in being there to help the community when they are having an awful day—doing his best to make things better.
He himself had an awful day on December 11th.
For 3 weeks, he felt like he had been fighting a flu. Feeling somewhat better, he went to work as usual at the Emergency Department. His co-workers commented that he looked sick, but it was his Charge Nurse who said, "Matt, you look anemic."
He agreed to have labs drawn and kept working.
Soon after, the doctor pulled him off of his duties and told him that his white blood cell count was through the roof, he had 7 platelets (meaning he was at high risk of bleeding out internally), and that she thought he probably had Leukemia.
He was transferred via ambulance to UPMC Shadyside, and the oncologists confirmed a diagnosis of Acute Myeloid Leukemia (AML). He received 7 days of intense chemotherapy during his month-long stay.
Acute Myeloid Leukemia is rare, with only about 200,000 cases per year. And rarer in people Matt's age (the median age is 67).
Matt was lucky that they caught his AML when they did, but he has a long road ahead of him. The doctors estimate that Matt will not be able to return to work for at least a year.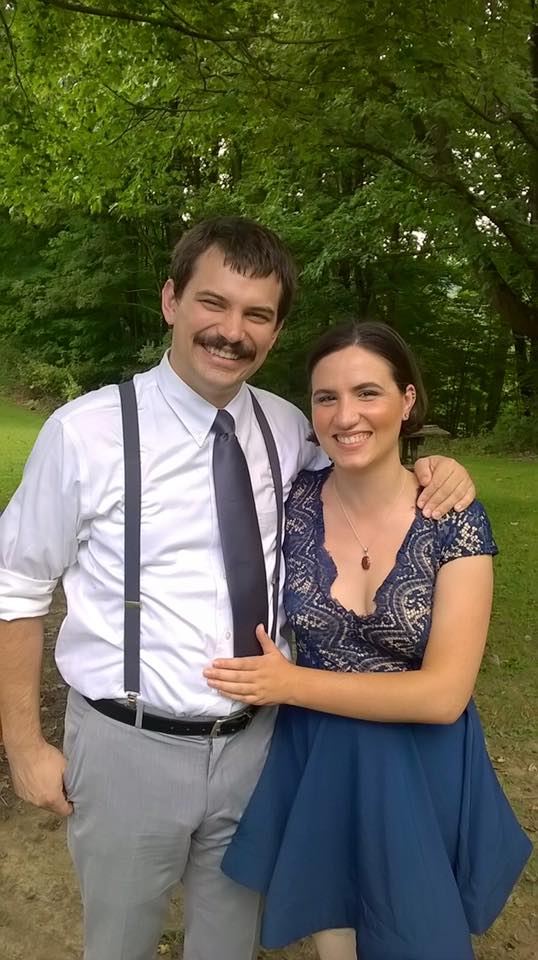 He and Sam have decided to postpone their October wedding until next year so he can enjoy it fully.
He'll need at least 4 rounds of consolidation chemotherapy—once a month he'll be admitted to the hospital for 6 days. And there's a good chance he'll need a bone marrow transplant at some point.
We're raising money for Matt to help with his medical costs, so his sole focus can be fighting this thing.
With your help, Matt will be helping others with their awful days again soon. 
-Margaret Kelsey (Matt's little sister)
+ Read More
Update 1
Posted by Margaret Kelsey
2 months ago
Share
This weekend, the Mt. Lebanon Fire Department hosted a blood drive in Matt's honor.
There were over 90 participants, 85 of whom were able to donate, with 3 able to give double units bringing the total to 88 for the day!
Matt and his fiancee were there the entire day, and both of his parents attended too. He had friends travel in from out of state, and doctors and nurses from the hospital came to donate and volunteer, along with high schoolers and firefighters.
One nurse brought a bound blank album decorated with firefighter stickers and, while in recovery from the blood draw, the donors filled its pages with well wishes and drawings for Matt ("Mustache Matt" as we learned he is known at the hospital) to read during his next round of chemo.
Both KDKA and WPXI came and filmed at the event.
http://pittsburgh.cbslocal.com/2017/02/11/mt-lebanon-fire-department-blood-drive/
The WPXI reporter took a personal interest, took some phone footage and tweeted the event to her followers to generate more support for this event as well as the upcoming fundraiser, creating a hashtag "#256FF" for Matt in reference to his badge number.
When Matt and his fiancee heard that we replenished nearly 3x the supply of blood that he has used so far they both got misty-eyed.
It does the heart good knowing Matt's personal crisis has turned out to be a catalyst for this community to turn out and save even more lives than his own.
Next! The Mt. Lebanon Fire Department will hold a spaghetti dinner fundraiser. The dinner will be held at the Bridgeville Fire Department on March 4 from 2 p.m. to 7 p.m.
Thank you everyone for your overwhelming support! (And to Patrick McRee for writing the majority of this update!)
+ Read More