292
2
Help Jim Heim
$27,095
of $20,000 goal
Raised by
293
people in 12 months
After 26 years of being a Theology teacher at Boylan Catholic High School, Jim Heim was forced to leave his position due to symptoms of early-onset Alzheimer's disease. This was in March 2014, and since then, his wife Socorro has been his primary caregiver. Jim and Socorro are a devoted couple committed to living out their marriage promises in every way. Before the disease affected Jim's ability to make decisions, they decided that Jim would remain in their home for all of his care. Socorro has dedicated herself to lovingly providing this for him, often at the expense of her own health. As the disease is progressing, however, it becomes more difficult for her to physically and financially provide for Jim's increasing needs.
After a 3-day hospital stay, the family qualified to receive home health services to assist with daily needs. These services were helpful for a time but have since ended, and the family is now searching for in-home care services that would continue helping them provide the best possible quality of life for Jim.
All of this comes at a cost to the family. Friends, church family, and former coworkers have come together in an effort to assist with the cost of daily necessities. Increasing need, however, is outweighing the family's resources.
Donations to this page will go directly towards paying for a trained caregiver to come and provide additional care and support for Jim. God bless all who contribute.
Jim was a loved and dedicated teacher who was a favorite among his students. He not only touched them through his classroom instruction but also through his coaching boys & girls golf, baseball, basketball, and softball throughout the years. Jim also supported students who wanted to start a pro-life club at Boylan and was the moderator of the organization until he left Boylan. He and Socorro accompanied countless students to the March for Life in Washington, D.C., led prayer for an end to abortion and assisted several young mothers who chose to give their babies life.
Jim was a mentor for all who went to him for assistance and often said he would do anything to reach the students who were unreceptive to the message of the Gospel that he dedicated his life to spreading. The family sees his illness as Jim's road to Calvary that he is offering for those he could not touch through his years of teaching and service and are especially grateful for those in the church and community who have supported them throughout.
Jim and Socorro have two daughters, Grace and Elizabeth. Grace returned home after graduating from Illinois State University last year and is now Director of Youth Ministry at Holy Family Parish. Elizabeth is completing her junior year at Boylan Catholic. The family has lived in the same home since the birth of their first daughter and hopes to stay together there as long as possible.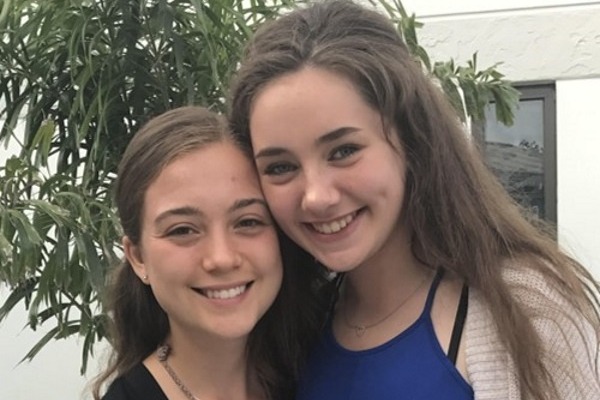 + Read More
1 Thessalonians 1:2 We give thanks to God always for all of you, constantly mentioning you in our prayers

Jim's family is overwhelmed by the love you are showing to them. The messages that you are leaving mean more than you will ever know. They are a source of comfort and healing. They have told me that they are praying for all of you as am I. The blessings of our Lord Jesus Christ be with all of you.



+ Read More
The response to this effort is beyond amazing. The site has been active for less than 24 hours and the outpouring of love and support is overwhelming. Thank you so much for giving back to Jim and Socorro. God's love is evident. Bless all who are supporting our dear friends. We are offering prayers of thanksgiving for all of you.

+ Read More
Read a Previous Update