273
4
Help Get Saskia to LAMDA
£10,572
of £10,000 goal
Raised by
282
people in 4 months
UPDATE:The goal for this campaign has been reached, thank you so much! For those who have arrived at this page from my letters, please know that any additional donations through gofundme or otherwise will contribute to my second year and any further expenses incurred during this year. Thank you once again, I am complete overjoyed
❤️❤️
My Predicament
On the 3rd of May, I was offered a place on the MFA Professional Acting course at LAMDA- after so much hard work, a seemingly impossible dream had finally been achieved. For the next month, I tried not to let it distract me too much from my revision (I had final exams at the time). Then, as a student in a low-income single-parent household, I applied for the LAMDA scholarship, which I believed would solve all of my financial ills because it says it right there on the website: "LAMDA believes the arts should be accessible to everyone and that funding should not be a barrier to training".
I sent off the application, which contained my mother's P60 and a personal statement detailing exactly how seriously in need of that scholarship I was (quote: "I would be unable to take up the offer without this support"), and considered myself sorted.
Almost a month later, on the 11th of July, I found out that I wasn't sorted by any means. I had been rejected from the scholarship and even after a lot of back and forth with admissions, there was nothing they could do. The financial pressure of a two years masters course is immense, £12,000 a year with a non-refundable £4,000 deposit deducted from the final year and applied to the first year, effectively making year one £16,000 and year two £8,000. I have been accepted for the Masters Loan from Student Finance England, which affords me approximately £10,500 spread across the two years, so there's still a ways to go.
For those looking for a more concise illustration of my financial situation, check out my
Budget Sheet
, which indicates my guestimated incomings and outgoings for the upcoming academic year

Background in the theatre and access
Throughout my time at Cambridge, I have dedicated myself to widening participation and access into the creative arts (particularly theatre) for ethnic minority students. I began with creating the Cambridge BME Theatre Group, an online space where students of colour could share ideas, promote their work, and find a safe community of like-minded people. After this, I directed Cambridge's first ever BME Shakespeare performance (my first directorial experience), which involved over 30 BME cast and crew. Since then, I have directed Cambridge's largest all-black cast in a performance of Fences by August Wilson in the Corpus playroom; have attended multiple panels at colleges and the Cambridge Union on access into the arts in the university and the broader community; and facilitated the inaugural BME Footlights smoker and Cambridge University Musical Theatre Society (CUMTS) BME Musical Theatre bar night, compèring both. I have seen firsthand how this has helped students of colour engage with and feel comfortable in theatre (including in the audiences) where previously they have avoided auditions and show applications, feeling that they did not belong. Further, these events have provoked a renegotiation of how theatre is approached in Cambridge, with many shows now including BME only audition slots, and the most prestigious theatrical societies now including BME representatives as official committee roles to ensure that students know they have a place in Cambridge theatre.

What I hope to achieve
Having only recently woken up to the severity of all this, I don't have much time to spare and donations could really be the difference between my attendance or being a really, really sad grad. My hope is that through working hard, applying for every grant under the sun, and the good faith and generosity of others, I will be able to continue my work. A degree at LAMDA would exponentially increase my social outreach opportunities, and I would be immeasurably grateful for donations to help me achieve this, so that I might be afforded the kind of access into the arts that I strive to promote for others.
Thanks so much,
Saskia x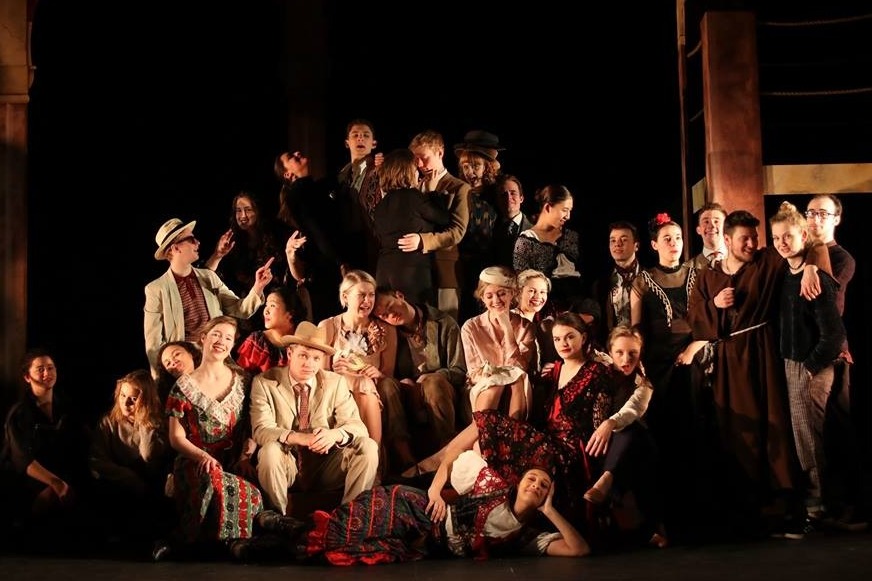 + Read More