Help LGBT couple risking deportation to Iran!
kr26,914
of kr25,000 goal
Raised by
125
people in 1 month
We are a young gay couple living in Sweden. My partner Mehdi is an asylum seeker from Iran, where LGBT people have miserable lives and have been executed in several occasions (read more here:
1
2
3
 ).
Unfortunately, the Migration office of Sweden has decided not to provide asylum to him as they don't believe that he is gay, despite the fact that we live together as openly gay men, and despite evidence like a support letter from the local LGBT organization.
Apparently he was "not able to describe the typical steps one goes through when realizing that they are gay", but as any LGBT person will tell you, such typical steps don't exist! The process is quite different for each individual. We also think that their procedure violates
this
 European Court of Justice ruling.
We are now trying the appeal this decision for one last time, but
we need your help
to deal with the legal expenses needed to defend our case. If we lose this last chance, he might be sent back to Iran where his life would be in danger!
We have been living together in Stockholm for a long time, while studying and learning Swedish.
We have big plans for our future
and we wish to spend our lives together.
All of this could come to an end
in less than a month! Our lives depend on the result of this court ruling.
Please help, any amount counts!
Edit: Initially I had blurred the faces in the pictures as I didn't want to put Mehdi at even higher risk, but as many people have suggested, it might be the only way to get the support we need.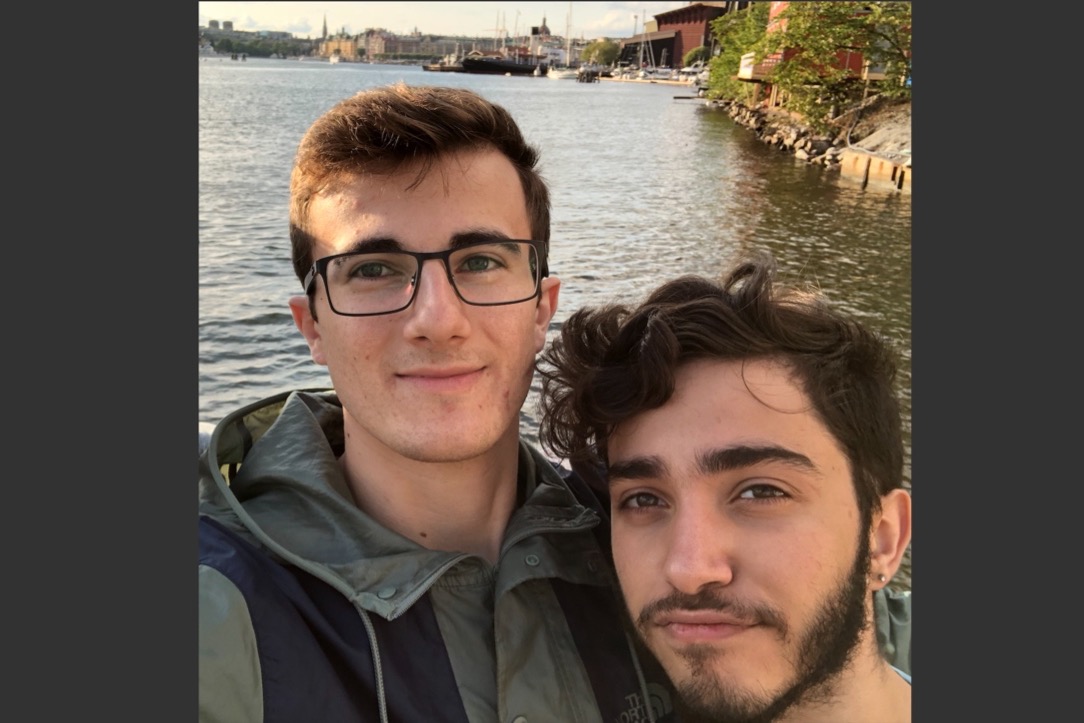 + Read More
Hello,

During these past weeks, we have received a huge amount of support from many, and so I'd like to thank everyone who has helped by donating and/or sharing our story!

Several news articles have been published in different languages, and our story has even reached politicians: Italian EU PM Pina Picierno has submitted an official document to the EU committee about the case.

We are now feeling optimistic, because our attorney explained to us that all of this media attention might be enough to stop the expulsion process, regardless of what the Migration office believes.

We have now started the process of the final appeal. If this fails, we will try to present the news articles as an obstacle to the expulsion. If that fails as well, we are ready to apply to the European Court of Human Rights.

The first developments may take up to a couple of months to arrive, so we won't be able to sleep well for a while. That said, there are now many possible solutions for us, so we are confident that this story will have a good ending.

Of course, I will keep you updated. Thanks again for your generous support!

Carlo R.
+ Read More
Hello, my name is Carlo and I'm one of the two guys involved.

Thanks to your support, this week we were able to meet a lawyer who as agreed to follow our case. Similarly to what others have suggested, she also recommended to share our story openly, as this might actually help our case. Because of this, I've taken control of the campaign and decided to show our faces.

The road ahead is still very difficult. The lawyer has told us that very likely we will be denied the final appeal, but together we are researching alternative solutions. We are hoping to raise more money to continue working with her.

Thanks again for your generous support!
+ Read More
Read a Previous Update