109
9
Help Bailey Walk and DANCE!
$9,375
of $30,000 goal
Raised by
115
people in 11 months
Our Brave Bailey  #BaileyCPWarrior
 This is the story of our brave little 4 year old daughter, Bailey, who has cerebral palsy.  Bailey is kind, intelligent, and fiercely independent.  Even though her mobility is limited by a walker, she is determined to do everything that everyone else can do, no matter what.  Bailey dreams of doing all of the fun things that peers her age are doing, such as climbing on the monkey bars, swinging, rolling down a grassy hill, riding a bike, sitting with her legs crossed in front of her, exercising, and most of all…dancing.  This desire has led us to reach out to a neurosurgeon in St. Louis, MO who performs a life- altering surgery called Selective Dorsal Rhizotomy (SDR).  After doing loads of research, and speaking to parents who have had this surgery on their children, we have decided that this may be the best chance for Bailey, to help her combat some of the painful, lifelong impairments caused by this condition.  Dr. Park has predicted that, after this surgery, Bailey should be able to walk independently, across all environments which would be a dream come true!! 
Surgery is scheduled for January 29, 2019 in St. Louis, MO and we are SO excited!!!
Here is where you come in…
 A major, life-changing surgery like SDR comes with a large price tag.  The overall expected cost of this surgery (and braces/equipment is just over $46,000, which is WAY out of our budget.  We are expecting our insurance to pick up some of this, but since it is out of state, we don't really know how much they will cover.  This is where we need your help!  As parents, we want to provide our children with as many possibilities and opportunities for success as possible, and this is our way of doing that for Bailey.  We want her to be able to live a life where she doesn't have to rely on dangerous pharmaceuticals to get through the day, or have to worry about the deterioration of muscles as she gets older, and the pain this deterioration will cause.   
For more information about SDR, please refer to the St. Louis Children's Hospital website (
http://www.stlouischildrens.org/our-services/center-cerebral-palsy-spasticity/about-selective-dorsal-rhizotomy-sdr
), which explains what Dr. T.S. Park does for these amazing kids.
Bailey's complete journey can be followed  by visiting my blog:
https://baileyssdrjourney.blogspot.com/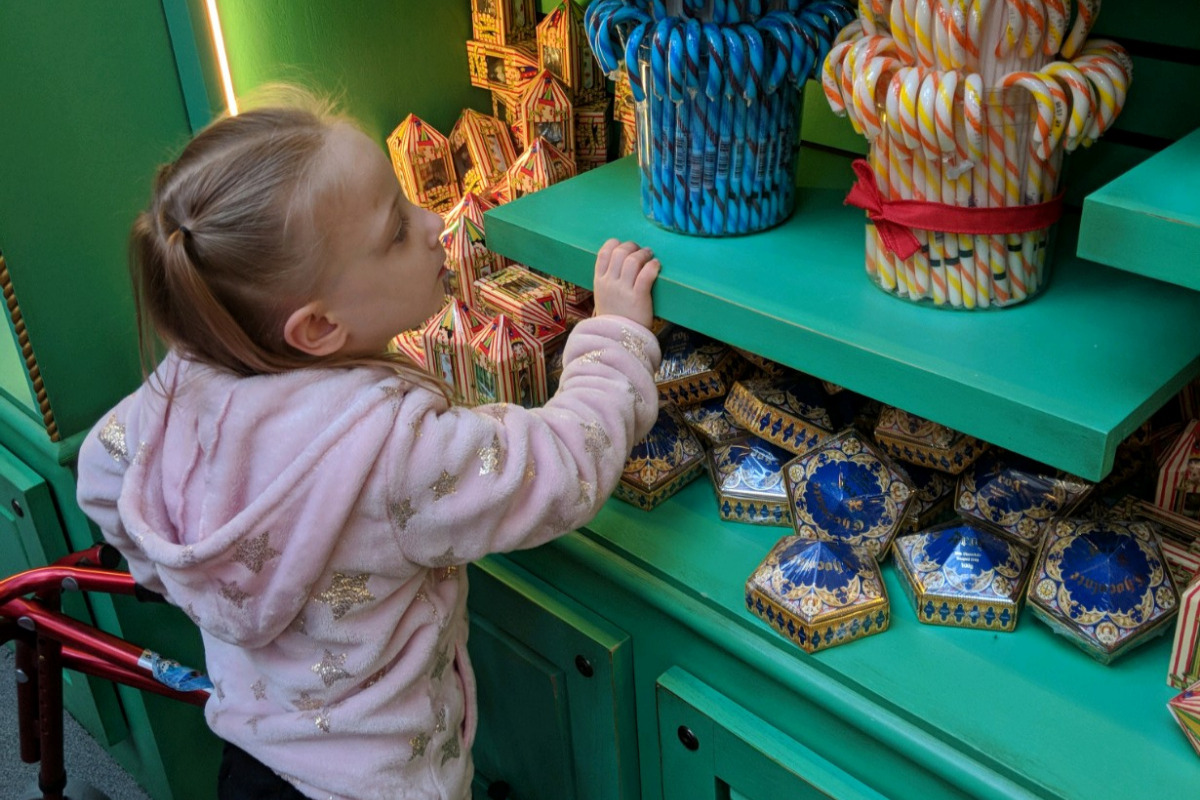 + Read More