"All-Girl Robotics Team Compete"
$6,249
of $4,000 goal
Raised by
78
people in 3 months
Our Story..
We are Virginia based Robotics team Absolute Zero part of 
RoboticsForYouth
. This team has been participating in robotics competition and community outreach since 2014. Recently on September 15th, 2018, at World Robot Olympiad Nationals, we were placed first and pronounced the National Champions in the regular senior category. We are now invited to  represent Team USA at WRO World Finals on November 16-18, 2018 to be held in Thailand. And its the first team from VA/MD/DC metro area. And we are proud to be the only all-girls team from USA.
Our Intro..

We are students of Thomas Jefferson High school for Science and Technology(TJHSST).
Robotics has been a part of my life for as long as I can remember. Participating in robotics competitions has greatly impacted my life and given me so many more opportunities than I could imagine. My goal is to encourage young girls to pursue robotics and STEM. That's why I started STEMPowering Girls, a non-profit organization that conducts workshops that teach girls of all ages about robotics and programming.
                                                                                        - 
Neha Bhat (Junior at  TJHSST) 
For me, it all started with Robotics. I have been doing Robotics since my 4th grade. Participating in various robot challenges gave me a chance to shine. In future, I want to balance STEM and human compassion with remarkable abilities to help people from all walks of life. Using Artificial Intelligence/Robots, I would like to revolutionize the organ transplants in the medical world.
                                                             - 
Nithya Chintalapati (Sophomore at TJHSST)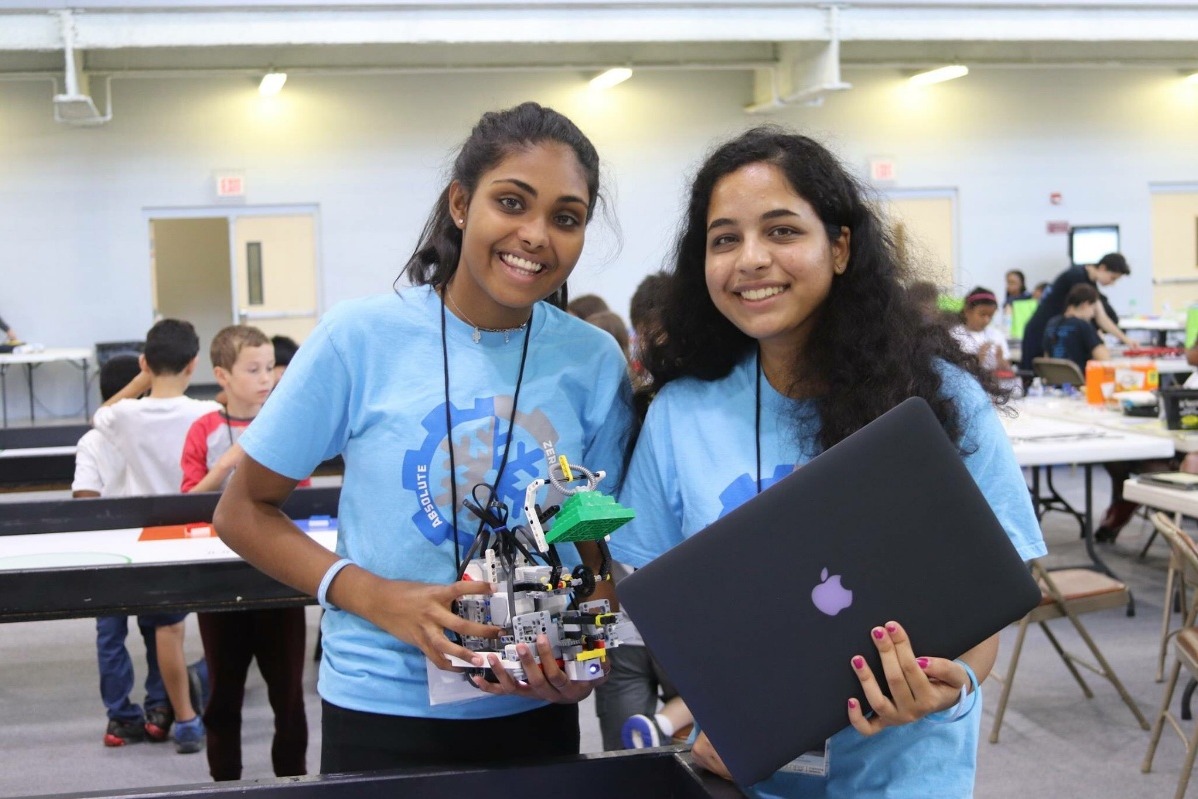 Our Passion..
Neha and Nithya  started STEMPowering Girls  (
STEMPowering Girls
 ) where they "Empower girls to pursue their interest in STEM". They have offered not-for-profit Robotics programming and Java Programming classes and workshops. They also mentor junior robotics teams who approach for help.
Our Message..

 We are an inspiration to lot of young girls around us. They see us as a role models. By participating in WRO World Finals at Thailand we want to boost the confidence in girls who are looking up to us. More girls seem to pick STEM careers if they are guided by mentors. And we want to be that inspiration to them. We want to take the "STEMPowering Girls" movement to the next step. We would like to empower ourselves as future STEM leaders and encourage the girls to pursue interest in science & technology. We want to manifest girls/women, the value of stem and bridge the gender gap in the STEM fields.
Our Request..
We are raising money to represent Team USA at the World Robot Olympiad  2018 Championship in Thailand. The cost for our team to attend the World Championships will be over $4000 including registration fees, transportation costs, food and housing. We would like to kindly ask for your financial assistance. It is through sponsorships and grants from family, friends and business partners that our robotics team is given opportunity to take part in the competition and spread STEMPowering Girls where we "Empower girls to pursue their interest in STEM".
Please donate!!It's Tax Deductible!
RoboticsForYouth
 is a 501c(3) organization. All donations are 100% tax deductible.
+ Read More