Helly Larson brain cancer journey
€20,960
of €30,000 goal
Raised by
450
people in 19 months
Hey all,
I'm here now at a terrible point in my life and i have to ask for financial help. I really feel ashamed about it, but it seems the only way to save my life, because all therapies didn't work on me and I'm on my own right now to research medical help...
My life changed dramatically in the last 6months because I'm diagnosed with brain cancer (Glioblastom multiforme IV) which means it's a terminal cancer...
I went through living hell to find medical help, days & nights with anxiety and panic to find new therapies or trials and did everything you can imagine just to survive: surgery, radiation, chemotherapy....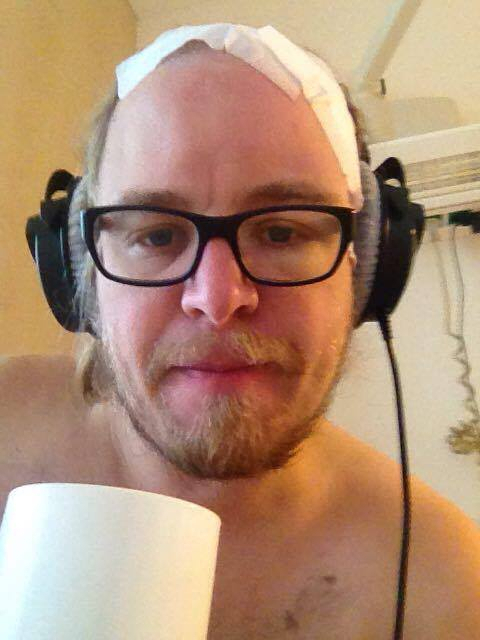 Unfortunately I'm doomed with seizures as a part of this terrible disease and my girlfriend  - the love of my life - is always by my side and taking care of me. Being a care giver for me 24/7 is another drop of our financial situation. There is no support for this situation.
Since yersterday I know there is not much hope for me, because the tumour came back, even more aggressive and I have to focus on therapies "out of the box" to give me a chance to survive..
Please donate to support my fight against this terrible disease and make it happen to have the opportunity to join a private clinic trial to save my life which will cost this tremendous amount of money: 30.000€ 
Most people won't know me for real, maybe through my music, but if you share this and support me you'll hopefully save my life...
Thank you all for sharing this
yours
Helly Larson
R.I.P. Helly Larson 27.08.17
+ Read More
Update 1
19 months ago
Share
Hey all! We have HALF of the money in 5 days!! Can't believe how wonderful you are!! This week will bring the decison how my horrifying journey will continue... Big love to all of you!
Yours Helly
+ Read More