Hearts at Large!
$10,000
of $15,000 goal
Raised by
144
people in 46 months
Hello all!
My name is Andrew, but most call me AJ.  I am currently awaiting  a heart transplant.  The reason why is because I have hypertrophic cardiomyopathy, which is the inflammation of the heart tissue caused by a virus.  I was admitted to Hartford Hospital on May 15, 2015 and even as I write this, I am still in the ICU waiting for my new ticker.
Now I could give you a whole back story of my life and up until my diagnosis but I am not asking you to help me. I am asking you to help me help others that are awaiting a life changing transplant, whether it be for a heart, a lung, a kidney or a new set of corneas.  I am young, I am in good shape and I am at the top of the list.  Unfortunately that is not the same story for so many others who need this more than I.
 I bet anyone who is in the same situation as me or has been through it, would agree that waiting is the worst part.  It is not uncommon for someone waiting for a kidney transplant to wait up to 5 years! And what's even scarier is that at least 21 people die everyday waiting for a transplant. But there is hope because one person can save 8 lives.  
While I have been in here, I have decided to start a non-profit brand called Hearts at Large to emphasize the need for organ donation and raise awareness for cardiomyopathy.  I have already acquired a small following on Twitter and Instagram (@HeartsAtLarge) 
Go follow us!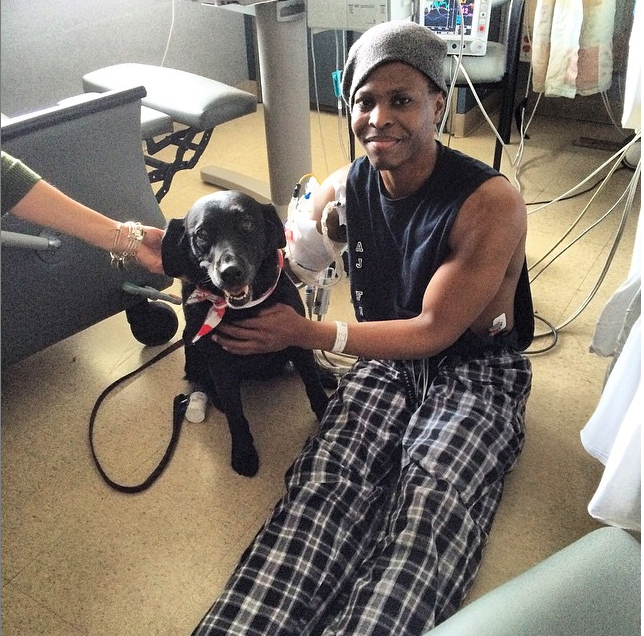 https://twitter.com/heartsatlarge
https://instagram.com/heartsatlarge/
But now I need help to take this to the next level. 
The goal is to jump start the brand by raising money here on GoFundMe
Half of the proceeds will go straight to the American Heart Association to help further advance the research for common heart diseases.
The other half will go to building the Hearts At Large brand which includes: trademarking, advertising and possibly merchandise such as t shirts or wristbands.
So I will keep this short, but I can not express enough how important your help is.  The end goal is to end the waiting list so maybe there will be a day where someone who qualifies for a transplant, will recieve it the same day.  Now how awesome would that be?
Check out some of my recent news stories:
http://wtnh.com/2015/05/27/man-who-received-heart-transplant-encouraging-hospital-patients/
http://foxct.com/2015/05/27/cheshire-transplant-patient-meets-with-man-inspired-by-his-story/
http://www.wfsb.com/story/29172208/heart-transplant-survivor-encourages-new-patient
+ Read More
Be the first to leave a comment on this campaign.