Amplify Israeli + Palestinian Youth
$21,545
of $70,000 goal
Raised by
96
people in 33 months
*Deadline extended to July 1st!
TODAY we have a BIG opportunity to expand
Heartbeat's
programs like never before, and we need your support.  
Over the past eight years, more than 100 Israeli and Palestinian youth musicians have come together in defiance of the status quo to meet as equals, to discover music's power, to more critically understand their world and to stand together as agents of change.
We urgently need to create more equalizing spaces for young Israelis and Palestinians to break through the prejudice, fear, and hatred fueled by segregation and violence.
Through this community supported campaign, we aim to raise $70k by July 1st* to:
·  Launch a new facilitators training program to grow the capacity of Heartbeat's staff to open new chapters
·  Lay the groundwork to open a new Heartbeat chapter in Haifa, Jaffa, or Nazareth
·  Proudly establish Heartbeat's first studio space in Haifa to expand education and empowerment opportunities for countless youth
This rare and critical moment can catalyze our effort to work with hundreds more Israeli and Palestinian youth musicians and increase their impact!
Financial Targets:
Step 1: $10k
– Supports the establishment of the new 
Heartbeat studio
Step 2: $40k
– Every dollar is matched!  
Step 3: $70k
– Heartbeat launches the new facilitator training course + new Heartbeat chapter!!
Heartbeat Youth Voices:
"I think Heartbeat is important because it provides a space for the youth of the region to come together and overcome the physical and psychological walls we have between us" –Guy, Israeli youth musician
"When we are together, we create equality amongst each other." -Moody, Palestinian youth musician
"Something changed within me, I realized that I could, as 16 year old girl, be more open and break some walls inside of me." –Dana, Israeli youth musician
About:
Engaging in a sustained music, dialogue, and empowerment process, Heartbeat youth musicians become agents of change; harnessing the tools of creativity to imagine possibilities, ask questions, and publicly address systemic problems such as violence, oppression, and inequality — partnering to create a safe, equitable future for all. Elevated by the support from
Eddie Vedder
,
Pearl Jam
and
Neil Young
, Heartbeat is quickly gaining international recognition and momentum as we work to build a lasting just peace in the Middle East from the ground up.
THE BIG PICTURE:
Mission Statement
- Heartbeat unites Israeli and Palestinian youth musicians to build critical understanding, develop creative nonviolent tools for social change, and amplify their voices to influence the world around them.
Heartbeat is a global family of changemakers. Join us today by making a contribution and sharing this campaign with your friends and family. Together we create the movement towards a just and peaceful future.
Shalom-Salam-Peace,
Heartbeat
*All contributions are tax-deductible in the USA, minus the 7.9% GoFundMe processing fee.
See the personal impact on Heartbeat youth musicians
Click here to learn more about Heartbeat's strategic growth and Theory of Change
International News Coverage
CBS Feature Story
Deutsche Welle
websites:
live.heartbeat.fm
heartbeat.fm
+ Read More
Update 1
33 months ago
Share
We are energized by your amazing support of Heartbeat's Israeli and Palestinian youth musicians! Thanks to you, we have raised over 20% of our $70k goal! Friends from all over the world are coming together to amplify youth voices who are building peace and justice through music, integrated dialogue and diplomacy. This campaign is about Heartbeat's international family uniting to make a BIG impact!
We encourage you to share our campaign with your family and friends:
www.gofundme.com/heartbeat2016
Let's keep the momentum building!
Shalom-Salam-Peace & thank you,
Heartbeat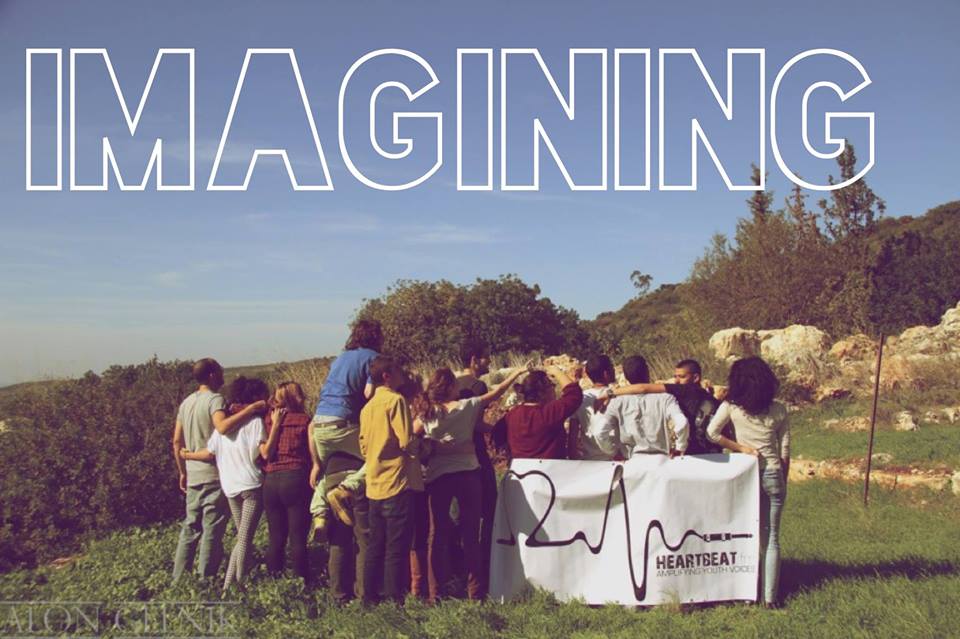 + Read More
Be the first to leave a comment on this campaign.