Healing Hazel
$71,386
of $200k goal
Raised by
708
people in 20 months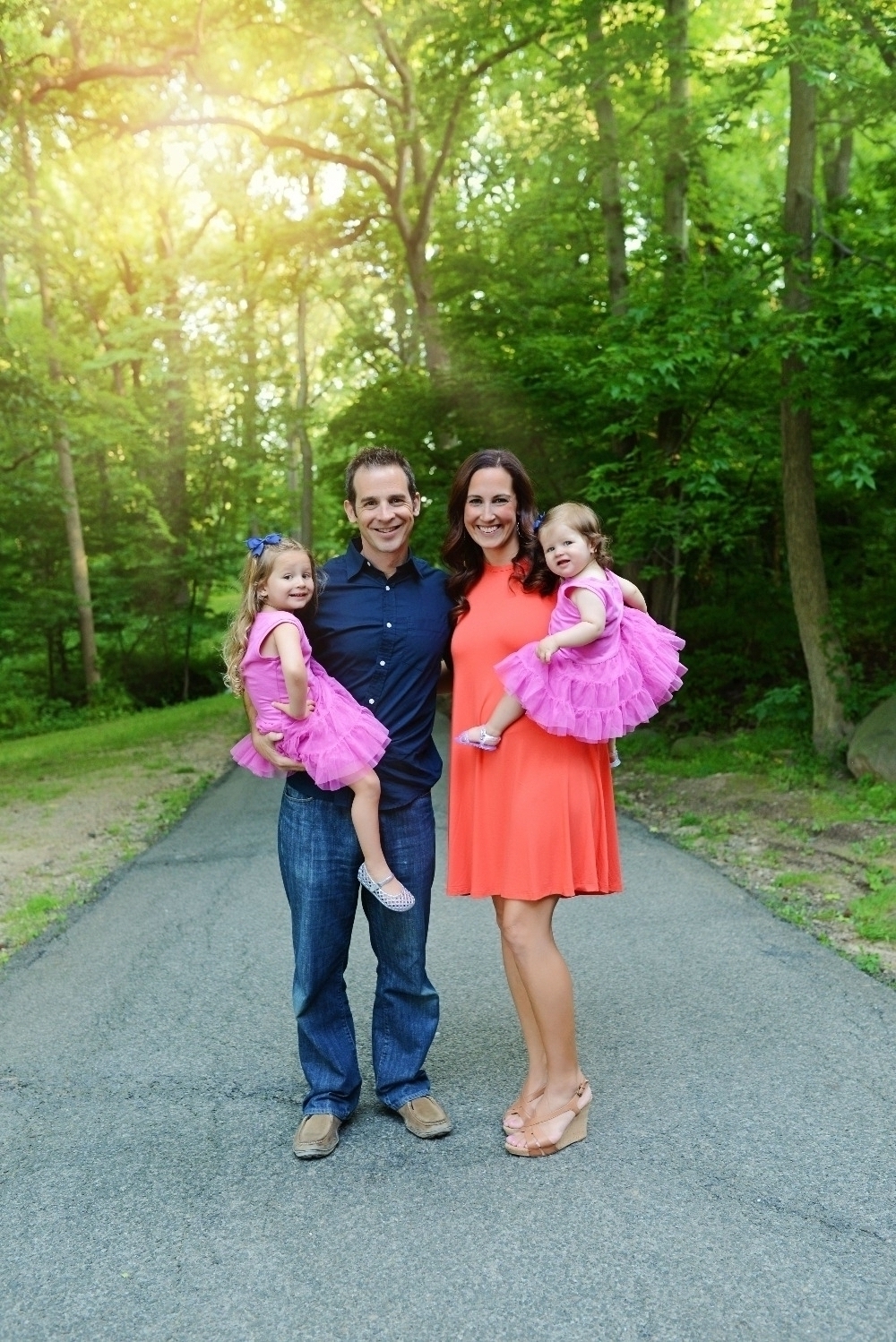 Hello my name is
Hazel
. This is me with my Mommy and Daddy (Tim and Lynn Altbaum) and big sister, Raya. I was a typical 9 month old, enjoying learning to crawl all over and busy playing with Raya and our dog, Zara.
Mommy took me to the doctor for my well baby check-up and they took some blood to check my iron levels.  They were borderline low so they told mommy she needed to take me to Rady Children's Hospital for some more blood tests. It was Monday, August 3rd, a day I am sure Mommy and Daddy will never forget. Just a couple hours after they took blood, Mommy was called to bring me to the hospital for more tests.  That was the first night we spent in what Daddy calls "Hotel Rady." The next day, they put me to sleep and I had some bone marrow removed to check for Leukemia.
Because I had no other symptoms and this was really just found by "accident", they could not find enough leukemia cells to diagnose me.  So they sent us home and continued to monitor my blood and wait for results which took over a week. I was able to play with Raya and Zara, sleep in my own bed, try new foods like cheese, turkey, peas and life seemed kind of normal for a few days...I even got to go in our new pool.
Ten days later on Thursday, August 13th, Mommy and Daddy got the news that I have
Acute Myeloid Leukemia (AML)
, a rare form of blood cancer that only 500 kids like me get each year. We checked back into Hotel Rady on Sunday.  Mommy and daddy set up all my toys from home in my room that I will be in for at least the first month.  The following day I had an operation to place a thing (Hickman Line) into my chest so they can give me chemo to kill the bad cells, do blood tests, and give me other medicines.
I have now completed my first round of chemo and I am hanging out at the hospital waiting for all those yucky cells to go bye-bye. We are all just taking it hour by hour and day by day. I keep hearing everyone talk about roller coasters and peaks and valleys. Sometimes I like to play and try and walk and sometimes I just feel like having Mommy or Daddy rock or snuggle me. 
I feel so loved by all my family and friends. I have had lots of visitors and people bringing me gifts. Now I need to make sure I don't catch any germs so I won't be able to have friends come and play. Mommy and Daddy will update you along the way. We think we might be in the hospital for 4-5 months.
I know my Mommy and Daddy have been handling this privately, are still trying to process our world being turned upside down and aren't ones to ask for help,  So I thought I would let you know what is happening.  Fighting cancer takes lots of time and lots of money.
Thanks for reading my story and for helping me, Mommy, Daddy, Raya and Zara with this journey. 
Love,
Hazel 
Mommy and Daddy's friend Rachel wanted to share some information too.
My name is Rachel and I have been friends with Tim and Lynn for a long time. I have also been fighting to find cures for blood cancer especially for children like Hazel for almost 20 years. I have been on the Leukemia Lymphoma Society (LLS) San Diego/Hawaii Chapter's Board of Trustees for the past 10 years. I know how hard it is on families to deal with childhood cancer. It takes a toll on the entire family emotionally and financially.
Thank you for your generous support of the Altbaum Family and supporting the "Healing Hazel" campaign. Please keep them all in your thoughts and prayers. You are welcome to reach out to me with any questions: 858.449.8060.
If you would like more information about
AML
please go to the link below.  We also encourage you to donate blood/platelets for all blood cancer patients' benefit. 
http://www.lls.org/leukemia/acute-myeloid-leukemia/childhood-aml
http://www.lls.org/who-we-are/leading-the-charge-against-aml
http://www.sandiegobloodbank.org/donating-blood
+ Read More