Next Step FC
£11,656
of £30,000 goal
Raised by
76
people in 39 months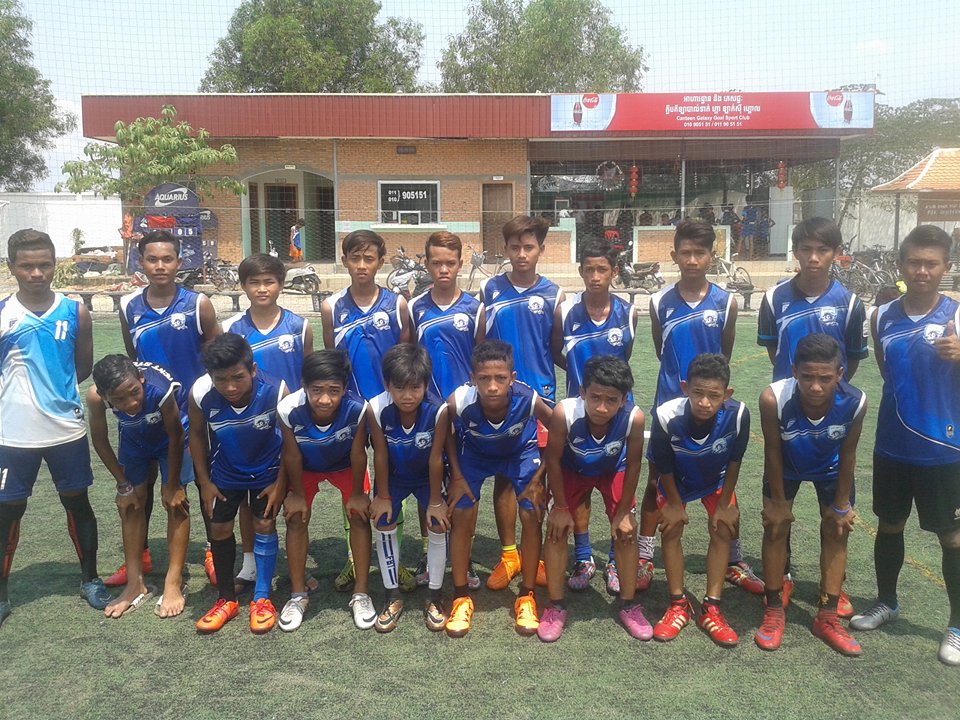 Next Step FC is a center of excellence based in the heart of Siem Reap city close to the majestic Angkor Wat temples. 

We coach elite players from Siem Reap with special focus on players from under privileged backgrounds.  These players are hand selected and chosen based on talent, social awareness and desire to change the world. It is not enough for a player just to be great at football, they have to want to do something with that talent to better their community.
The players join Next Step, dependent on age, in our first team or youth academy. They will then train two/three times a week and play in numerous competitons over the course of a year.

Our mission;  Is to work with the very best young talent from Siem Reap and develop their abilites both on and off the field. Our expert coaching is specifically designed for young Khmer players giving them the very best shot of succeeding on the field and in life. 

Our Current Structure allows us to produce the best soccer talent but also begin community initiatives..



Our Achievements So Far;
- Our U14 boys were crowned national champions in 2016
- Five boys moved on to a Cambodian premier league club signing youth contracts. 
 - Goldsmith Cup Winners 2015
 - Our U13 girls were runners up at the nationals
 - U16 boys were runners up in the Siem Reap U18 NGO league.
-Launched ''Stand Up'' campaign working alongside girls rescued from 'At Risk' situations including the sex trade.
-  Raised over $2000 for local NGO schools and soccer teams to have new uniforms and soccer shoes.
- Set up community coaching sessions for over 100 children both expat and Khmer

The money raised from this crowd fund will allow us to continue or amazing work here in Cambodia changing the lives of these young Khmer football players. 
Thank you so much for visiting our page. 

I'Faber-est-quisque-fortunae-suae'
Every man is the artisan of his own fortune

Here is our rewards system for contributions:
$50           - Social Media Shout Out
$100        - Free Next Step FC training T Shirt
                       + Above  Prize
$500        - Signed team photo with Khmer frame
                      + Above Prizes
$1,000    - Personalized First Team Jersey
                      + Above Prizes
$5,000    - One Day Tournament in your honour
                      + Above Prizes
$10,000 - One week football camp in your honour
                        + Above Prizes
$50,000 - The Big Reward + All Of The Above!!!!!All of us, here at Next Step FC would like to thank you for visiting our page.

Contact:
www.facebook.com/nextstepsoccercoaching
*Disclaimer- Next Step FC is a stand alone not for profit organisation registered in the UK. We have no affiliation with any UK based charities.
+ Read More