77
8
Gumption's BVI Recovery Fund
$11,470
of $15,000 goal
Raised by
77
people in 5 months
Created September 10, 2017
Allington "Gumption" Creque is and has always been in "business for good".   When things were at their best in the British Virgin Islands, Gumption still gave and gave to his community to support the local schools, youth programs, the BVI Cancer Society,  and various people in need.  As the world knows, the British Virgin Islands were recently decimated by Hurricane Irma leaving many people displaced and without the basic necessities.   Relief is on the way, but the road to full recovery is going to be a very long one.  While Gumption lost everything, including his home, he has continued to work nonstop to help others in his community on Virgin Gorda and Tortola.  Please consider supporting Gumption in this effort, which will be a long, long process for everyone in the BVI's.   All money collected will go directly into Gumption's hands to help support the people who need it the most.  
If you are new to learning about Gumption, he is the owner and operater of
Sea It Clear Tours
.  Sea It Clear has entertained and educated families by showing them the natural habitats of turtles, eagle rays, and the beautiful waters and lanscapes of the BVI's.  Gumption has been trusted by Richard Branson to take tourists onto his private island, Necker Island, to learn about lemurs, large tortoises, flamingoes, and nature.  He is also the founder of
Save The Turtles BVI
, which is dedicated to eliminating the hunting of endangered turtles.   In 2016, Gumption was honored by being asked to deliver a
TEDx talk
about the failures and successes of starting his businesses.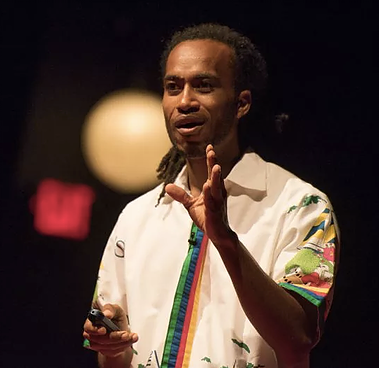 Again, the people of the British Virgin Islands need the world's help.  There are many opportunities to donate to the country's rebuilding, and we encourage you to give in any way you wish.  Supporting Gumption in his efforts guarantees your money will get directly into the hands of the local people who need the most assistance.   
October 27, 2017 Update from Gumption
About this GoFundMe sponsor: 
Kevin Bresser has been friends with Gumption since 2013 and lives in Austin, Texas.   Kevin has helped Gumption over the years with his website, and they speak with each other on a weekly basis.   Kevin is managing this online fundraiser while Gumption has limited internet access and busy providing hands-on help to the people on Tortola and Virgin Gorda.
+ Read More