1.1k
13
Greg Needs A New Right Foot!
$155,199
of $200,000 goal
Raised by
1,162
people in 11 months
Dear Friends and Family,
As many of you know, Greg Strauss was involved in a horrific accident on April 5th while working abroad following his life-long dream of crewing on a mega yacht. With dedication and hard work, while training in Antigua, Greg landed a full-time, professional crew position on a sailing yacht. Greg's dream became a reality and he was excited to begin his worldwide adventure traveling and working on the vessel.
While anchored off the island of Grenada, Greg was enjoying a relaxing day with his crew at the waterfalls when the accident happened. Severe damage was done to his spine along with fractures of his right foot and ankle. Thanks to a very gifted Cuban trained Neuro surgeon, (Dr. Nillo Alveraz, age 28), Greg's fractured back was fortunately stabilized enough to be quickly airlifted back to the United States. Upon arrival in Florida, Greg's back was permanently repaired and stabilized. Then, efforts turned to multiple surgical attempts to repair the compound fractures and soft tissue damage to his right foot and ankle.
However, to give Greg the best hope to ultimately enjoy a pain free and active life, it was necessary to amputate Greg's right foot below the knee. Greg's dream came to a halt and his future life became altered. But, with Greg's character there is absolutely no doubt hope and courage will prevail. He has always stepped up to any challenge placed in his path.
Greg is now on his new road to recovery assisted with the loving support of his doctors, family and friends.  Insurance will cover many of his medical costs but not all. Most importantly, he will require access to the best available services and prostheses for him to live his life to its full potential.  I'm certain all those who have known, loved and admire Greg will want this for him too.
The cost of prosthetics will be significant and an ongoing financial burden. So please, let us all consider "stepping up" for Greg. Please do donate to Greg's recovery as he deserves the best doctors, therapy services, and most importantly, prostheses out there to achieve a full recovery and regain his healthy, active lifestyle once again.
No donation is too small. Let's work together to make sure Greg is given the means to ensure full recovery.  Our contributions are perhaps "one small step" for us and "one giant leap" forward for Greg. We love you Greg-you got this!
*For those wondering, Greg's father, Ed Strauss is listed as the main beneficiary of this campaign. This means all your donations will go directly to Greg through his parents. We thank you all for your love, support, and donations!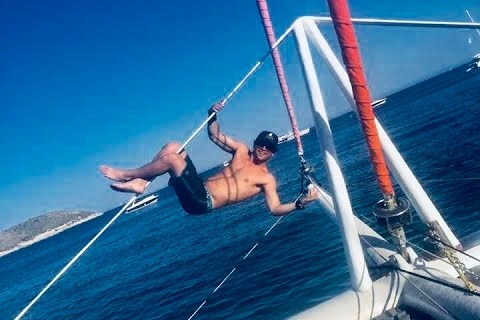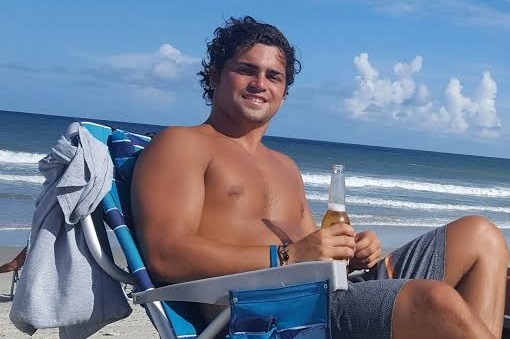 + Read More